The Bohr Atom
Neils Bohr described mathematically, using the quantum theory of Max Planck in 1913. So counter-intuitive was the evidence that his model of the atom moved physics from the certainty of the macro-mechanical forces to the statistical variation in uncertainty of the quantum mechanical level of the very, very small micro cosmos.
For a model of the Bohr atom see this animation.
A diagram of the Bohr atom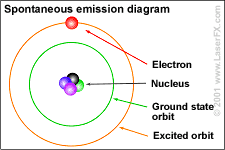 The Bohr model of the hydrogen atom, where negatively charged electrons confined to atomic shells encircle a small positively charged atomic nucleus, and that an electron jump between orbits --that is the shells-- must be accompanied by an emitted or absorbed amount of electromagnetic energy hν.
The orbits that the electrons travel in are shown as grey circles; their radius increases n2, where n is the principal quantum number. The 3→2 transition depicted here produces the first line of the Balmer series, and for hydrogen (Z = 1) results in a photon of wavelength 656 nm (red).
Cambridge University physics outreach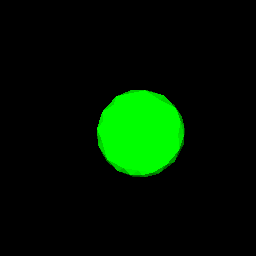 field theory


The Bohr atom revolutionized our understanding of the material reality revealing a field of absorption and emission that came to be known as radiation.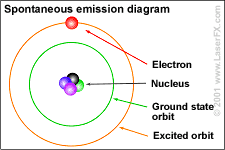 low frequency

high frequency

alto
The nucleus; locus of the strong force:

The atom as we know today:
Sizes of the quantum world:

Planck scale:

Diagram of the quantum levels of reality.

Layers revealing the quantum foam seething, deep down, beneath all of material reality the causes and effects we see in our world begin to melt away and do not have the anticipated outcomes of large-scale or celestial mechanics.

Level of organization

organismal level

atomic nucleus and electrons

Bohr's atom in quantum reality

Quantum worlds of the femto universe

Space time is most definitely noisy.

The quantum fluctuations in spacetime were derived by John Wheeler in 1955. It is called quantum foam, spacetime foam, and Wheeler foam, in his honor.


atoms
Bohr's idea
complexity
doubt
Energy formula
photons
radiation as energy


See Steve's terrific science web site

sources: University of Oregon