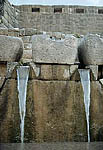 The Impact Formula

As the concept of human impact on the environment has shifted in meaning and scope, it is important to investigate how we depend on the surrounding resources -- today referred to as the footprint, or "carbon footprint" on the planet. The idea was suggested by Paul Ehrlich and John Holdren a generation ago as a formula for the purpose of comparing different places and the influence of those different settlements on their surroundings. For instance a person in India has significantly less impact on their surroundings than does a Western European, a Japanese, or North American individual because --although their population is over a billion, East Indian people use less water, food and fuel than you do.
Obvious versus hidden impacts on the surrounding habitat.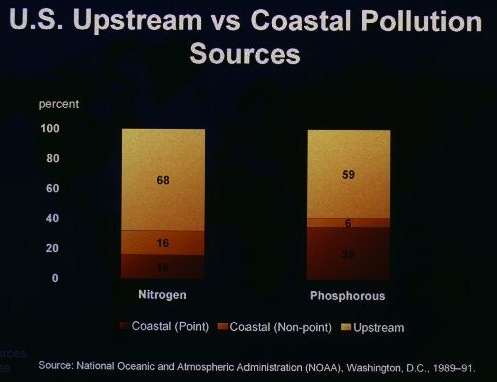 Both the accumulation of N (nitrogen) and P (phosphorus) are indicators of an impact of human settlement that often goes unseen from the perspective of growth and development of settlements.


he formula is:
Impact is equal to population times affluence times technology.

There are difficulties with this sort of thinking from an economists or a sociologists viewpoint. Growth in economics and especially affluence is a good thing that drives markets to reallocate resources more efficiently, or so the theory goes.
In sociology, demographical analysis is just the start of an initial inquiry into human needs. Affluence, in many countries will enable, for example, the society to make medical care, education, public safety and recreational opportunities available to more people, and not merely impose burdens on scarce resources.
But from a demographical and ecological perspective there are some startling discoveries when you use the formula and discover that states like California or Florida have far greater population pressures than does Oregon.
Unseen pressure can be thought of as ghost acres as the use of resources adversely alters land, air and water.
what are environmental assets?