WELCOME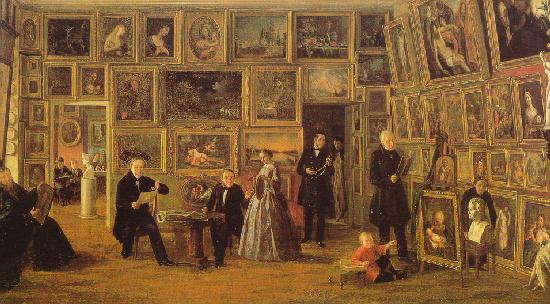 This Internet presentation of Russian painting has been conceived as a unique source of information for students and lovers of Russian art. Unlike the majority of other Internet sites devoted to this subject, Russian Painting does not limit itself to posting reproductions of paintings alone but combines them with artists' biographies and with discussions of particular works, schools, movements, and styles. In addition, it provides bibliographical references and links to related sites. As a joint effort of students enrolled in the course History of Russian Painting at Rollins College and Dr. Alexander Boguslawski (who is responsible for the site's design), this presentation of the most significant achievements of Russian painting will expand every time the course is offered; ultimately, it will become a sort of on-line encyclopedia of Russian painters and their works.
VIEWING AND NAVIGATING: The site's design is based on frames. All pages are divided into two windows. Clicking any topic on the navigation bar in the left window brings the topic instantly to the right window. Please note that holding your cursor over any image shows its name, while clicking on pictures surrounded by yellow borders allows you to see their enlargements. After viewing an enlargement, you may use your mouse's right button or your browser's "Back" button to return to the place you were before. RUSSIAN PAINTING was tested on Netscape and Internet Explorer browsers. For best results, it should be viewed with a resolution of 800 X 600 and with a font size 10. With lower resolution or with a larger font, some images may be pushed by your browser off the screen and the design of some pages may be adversely affected. Enjoy your visit and remember to sign the guestbook!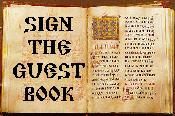 (Contributors of entries: Dr. Alexander Boguslawski [A.B.], Brittany Bennett [B.B.], Courtney Bennett [C.B.], Jennifer Bailey [J.B.], David Cranfill [D.C.], Samantha Cichero [S.C.], Jennifer Dixon [J.D.], Neil Duggal [N.D.], Sarah Hurguy [S.H.], Jonathan Jacobs [J.J.], Christina Owen [C.O.], Larissa Owens [L.O.], Elena Perry [E.P.], Francesca Schoen [F.S.], Maria Paniaqua-Tejo [M.P-T.], Stephanie Thomas [S.T.], Katharine Thompson [K.T.], and Natalia Voronina [N.V.]. Special thanks to Benjamin Sher who, in his relentless pursuit of perfection, provided invaluable help in making this page better).

(If you wish to send me e-mail, please click on my name below)

© Alexander Boguslawski 1998-2011