The Suquehanna River in a storm, this river is the site of the worst niclear disaster in the country's record of seeking energy independence. Storm on the Susquehanna,1863.
Frederic Edwin Church, American artist (1826-1900).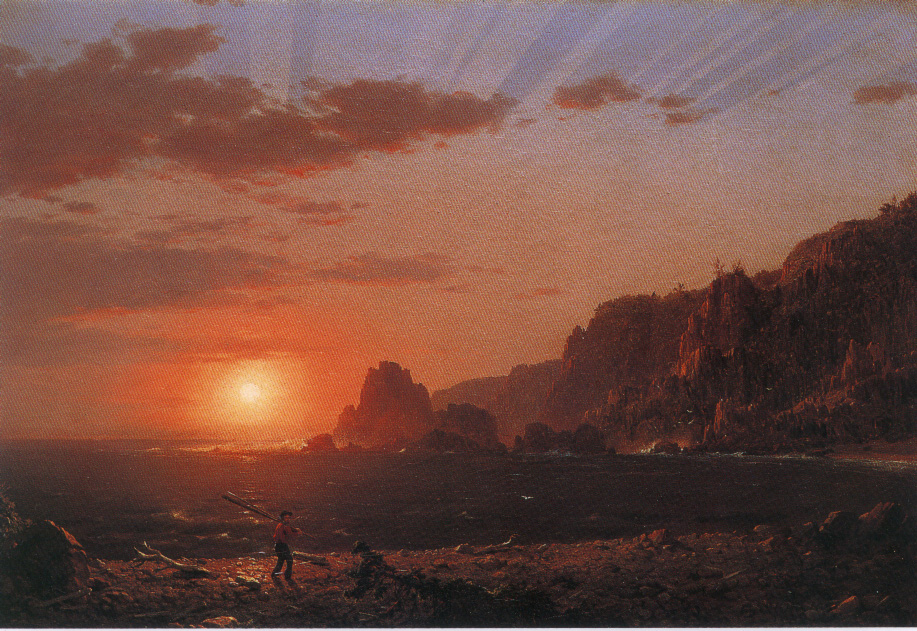 Frederic Church, Bay of Fundy, 1852.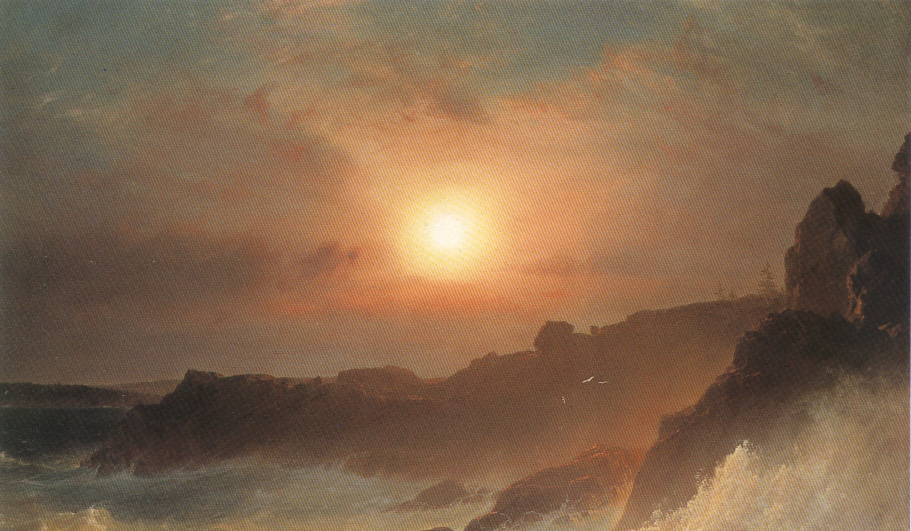 Frederic Church, Mount Desert Island, Maine, 1863.
Frederic Edwin Church, born in Hartford, Connecticut, (1826-1900) was the son of a wealthy man whose considerable assets provided the youth with the means to develop his extraordinary talent for accurate rendition of landscapes in oil painting. Cole was to take Church, when he was 18, as his pupil. Church's precociousness displayed itself quickly.
Within a year, he had been shown in the National Academy of Design annual exhibition; the following year, he sold his first major oil, to Hartford's Wadsworth Atheneum. Extraordinarily gifted as a draftsman and a colorist, Church reached his early maturity by 1848, the year he took a studio in New York City, accepted William James Stillman as his first pupil, traveled widely and collected visual materials throughout New York and New England, particularly Vermont, and turned out a number of pictures, all of which sold well.
As did so many contemporary landscape painters, Church settled into his own pattern of travel, hiking, and sketching from spring through autumn, followed by winter in New York painting, pursuing business affairs, and socializing. In April 1853, Church and his friend Cyrus Field set forth on an adventurous trip through Colombia (then called New Granada) and Ecuador.
Church's first finished South American pictures, shown to great acclaim in 1855, transformed his career; for the next decade he devoted a great part of his attention to those subjects, producing a celebrated series that became the basis of his ensuing international fame.