Ecological Design, Cowan & Van der Ryn

Ecological Design Activity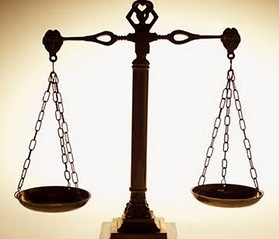 Dr. Siry




A). Define ecological design using the Preface: "any form of design that ?

B). How is it, ecological design, both a

hopeful vision + pragmatic tool?

C). origins of:
What does he say the three of four origins are for their ideas about design?

Sources for are:
architecture and nonlinear dynamics meet in "searching for a pattern." (Wendell Berry)

D). dialogue (define what it means and give an example):


E), Describe the purpose of the book:
Drawing only from the book's first five pages, what is the purpose of this writing?

F). overview:
How would you describe his overview and what examples does he use; from what fields?

Draw a diagram of any particular site that describes your idea of a place by showing the location of important facilities and defining natural features so that one could know how to get there, how to leave there and what to notice while you are there.

pages

Be prepared to explain it to the class.

Now itemize the examples you hear of dumb design versus ecological design:

Dumb design

vs.

Ecological design

|

|

|

How are the authors critical of the idea?
"the possibility of balance and permanence in a world where we experience precisely the opposite."
p. 3
"already changing climate patterns."
One hundred square miles of rain forest are being lost each day.
Species are going extinct at the unprecedented rate of three per hour."

"In search of comfort, convenience and material wealth, we have begun to sacrifice not only our own health, but also the health of all species. We are starting to exhaust the capacity of the very systems that sustain us, and now we must deal with the consequences."
p. 3

Diagram the connections among:
nature
technology

values

power

culture
Steps to an Ecology of Mind, Gregory Bateson, (P. 14) thought & experience should together quide us to building a more congenial, accessible, and naturally functional world.

Sean Wellesley Miller

Towards a Symbiotic Architecture
p. 8
"Infrastructure for the provision of food, fuel, water, and building materials."
Crucial, unseen, yet critical 1/12th and 1/3d


"One BTU in twelve is used to heat and cool the US building stock,"

"1/12 is equal" to __________percent of the energy used in the country.


"On average it takes as much energy to heat and cool the US building stock for three years as it took to build it in the first place."
p. 8

"Ecological design offers three critical stages for addressing this loss: conservation, regeneration and stewardship."
The three goals: conservation, regeneration and stewardship should not be confused with the five ecological design rules that Van der Ryn and Cowan propose.
They must be synthesized or put together but they are different concepts.
For example:
What is an appropriate level of density for a town? (could be answered 18 different ways)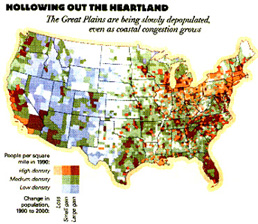 Higher population densities are often found along the shores of the Great Lakes, Gulf and both oceans.

How can land-use patterns be made more conducive to the needs of wildlife? [ Must be answered in terms of A) Ecological accounting informs, such that B) Emerges from a place
to C) Keep things on site, so that vegetation, wildlife, and fisheries benefit from D) Working with nature.]
p. 14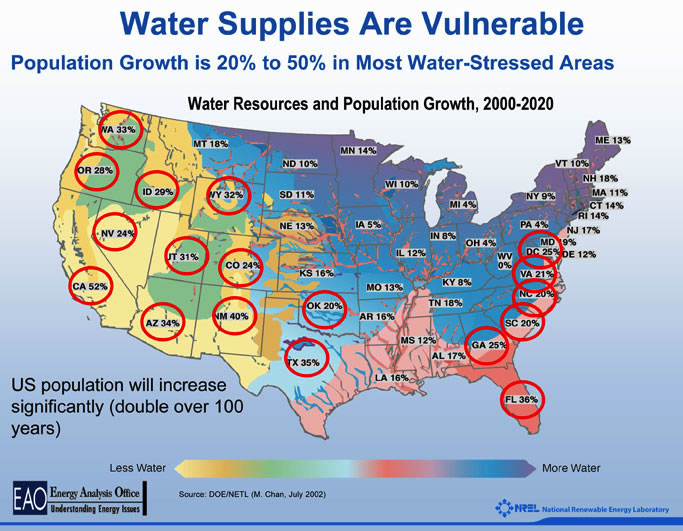 Water use is rising faster than population growth in these large states.
While the U.S. population is expected to increase significantly, accessible freshwater supplies are not. Moreover, population movement and energy demand do not always track well with water availability. During the 1990s, the largest regional population growth (25%) in the United States occurred in one of the most water-deficient regions, the Mountain West. Water availability is also becoming a serious issue in the Southeast, where population has increased by nearly 14% since 1990. By comparison, the water-rich northeast has experienced only a 2% growth in population.