2,000,000 years global climate changes.
Animated ice age simulation.

Oxygen isotope ratios in ocean plankton reveal global temperature.

Colder

Warmer

lower sea level
boreal species

tropical species

ice sheets growing

Interglacial periods
Mark B. Bush, Ecology of a Changing Planet (Englewood Cliffs, N.J.: Prentice Hall, 2000), pp. 360-379.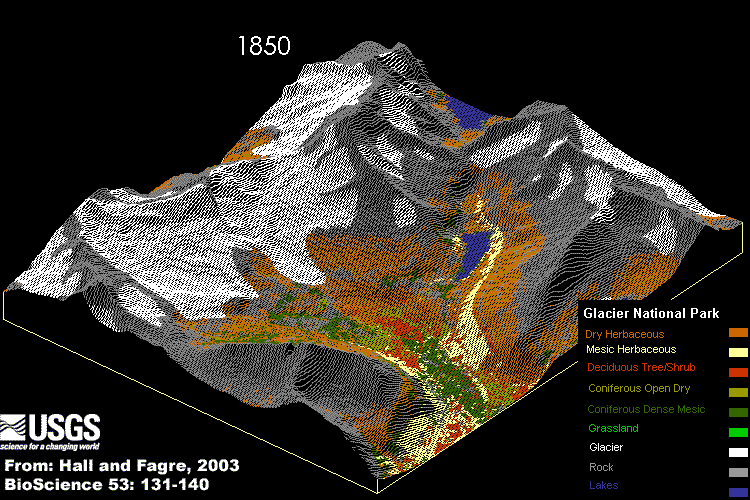 Glacier National Park simulation of changes in landscape due to global warming.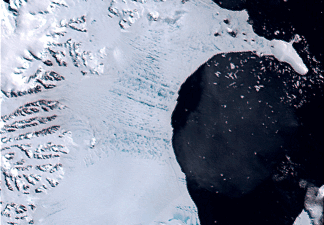 Larsen B Ice shelf melting and deterioration.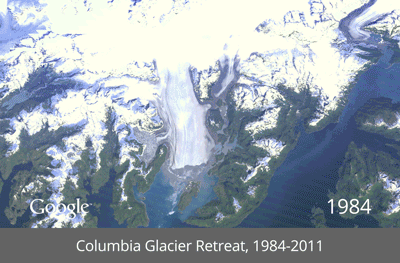 ---
recent evidence | literature sources | subject index
---