Serengeti plain is home to the largest land migration remaining on Earth.
Africa on the Serengeti plain where this elephant herd and this Masai village define the boundaries between the the domesticated or tamed landscape and the wildness of these vast grasslands. The Maasai people of East Africa are an example of societies in transition. These indigenous Africans live in Kraals arranged in a circular fashion. Traditionally Maasai build a wooden palisade fence around their villages to distinguish between those terrains altered by their people and those wider regions readily altered by tamed and untamed animal herds.
These herding people are just one of several varied examples of populations in Africa which is the most diverse continent for human peoples. They occupy the vertically striped, pink and blue region of this map (below) to the right (East) of Lake Victoria along the Equator.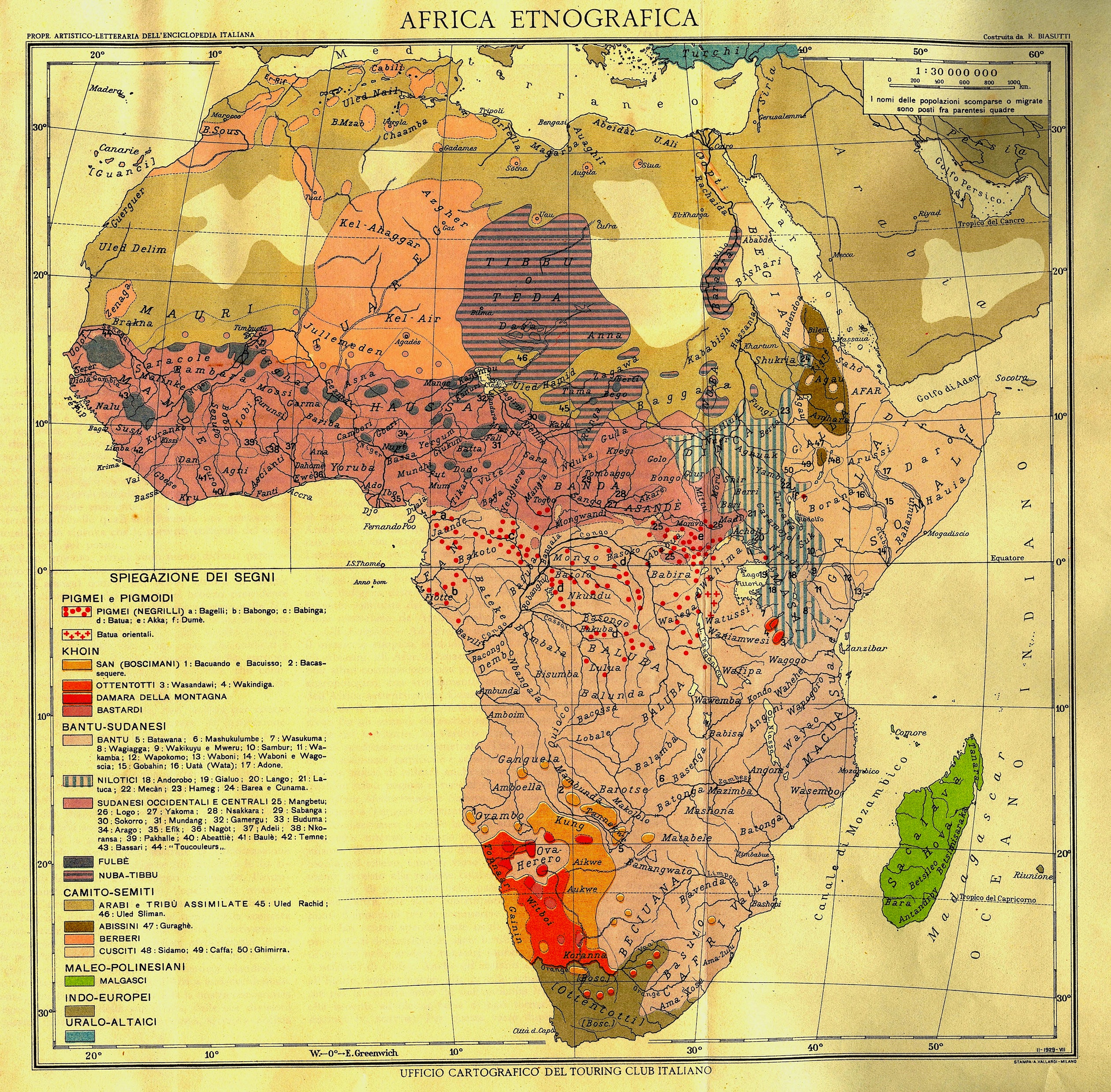 Environmental history is the ecological study of landscape & watersheds where people and their dependent biotic species thrive as they merely survive and often prosper together through an able use of fuels, food, fibers, forage, technology, and labor to transform their geographic surroundings in habituated efforts to sustain their cultures over time.
---

 Please send your
questions or comments to J. Siry

Map
| Globe | Site
---