•Book notes •

Walking towards Walden:

A Pilgrimage in Search of Place.

John Hansen Mitchell,

A glacial lake in Maine.
In telling the story of a hike from Prospect Hill in Westford to Author's Ridge in Concord, the author weaves a story of three trekkers (himself & two friends) and their journey South to Florida and west to the Hopi Mesas. Undertaken on Columbus Day!
..
Pages __________ Text _________________________________________________ comments
Page 92 "Nomads of course, move with direction. Unlike the wandering lost Americans, wheeling along at sixty miles per hour just for the sake of the trip, nomadic people know exactly where they are going and exactly why they are in a certain place at a certain time."
Page 93 …there is no people with a more highly developed sense of place than the nomadic tribes; they read water table levels by the quality of the grass, they know every stone along their route, they navigate by the pattern of clouds or by the lay of hills, or by water courses dried for a hundred years.
Page 94 "We are a lost people by contrast. We do not know our place."
Page 95 "But here in America, mobility has worked its way into the culture."
Page 97 Mt. Baboquivari near Tucson is the spiritual center for the Thono O'odham peoples of the Sonoran desert southwest.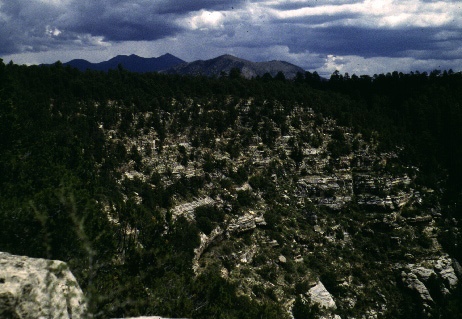 San Francisco Mountains of the southwest ancestral home of the Hopi, Kachinas.

Book notes:
John Hansen Mitchell, Walking towards Walden: A Pilgrimage in Search of Place,
Native Places
Page 98 Native American dancers in the SW dance and in the dancing they "dance out the features of the landscape, mountains, arroyos, cactus and coyote.
"they were recreating landscape."
Vincent Scully, architectural historian says that:
<![if !supportLists]>1 <![endif]>Greeks, temple, the site and the god cannot be separated
<![if !supportLists]>2 <![endif]>Native American, dance is at once a reflection and a creation of the landscape in which it occurs.
Page 99 Dreamtime for Australian Aboriginals is the same, they sing the landscape into existence, and the song is the map of the land in which they find themselves. "They created the world by singing it into existence."
Page 100 "Walking there towards Walden Pond, through a landscape layered with human histories, it seems to me that the one commonality among these disparate events and artifacts has something to do with the human relationship to place, to querencia and the Hopi idea of túwanasaapi."
Page 123 Chimayo (Tsi maio)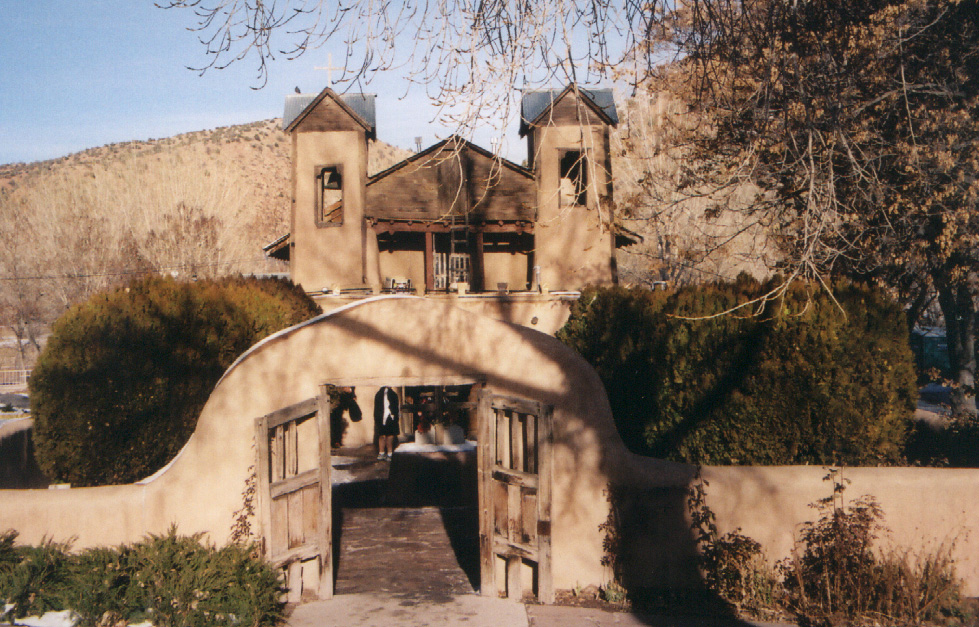 Sanctuary of Tsimayo, New Mexico; an Anasazi healing place.
Book notes:
John Hansen Mitchell,
Pages ____________ Text comments
Page 124 "Chinese" land is invested with chi feng shui, or "spirit power."
"Wampanaogs call it manit" "It would manifest itself in animals, in landscape, or even in the behavior of people."
Page 135 "the third place" Sociologist Ray Oldenburg argues that in addition to:
<![if !supportLists]>1 <![endif]>Home; the nesting place
<![if !supportLists]>2 <![endif]>Workplace
<![if !supportLists]>3 <![endif]>A place where you gather daily for respite; watering hole, well, (pub, café)
"Once the heart and soul of a community's social life."
"the defining element in a town or city, they were at once the forge of the character of a given region or place and also its ultimate expression, the focal point in which regional identity would be exhibited."
Page 144 "This perception of territory, of a base of some sort, seems to be a deeply rooted biological concept.
"Querencia" that area occupied by the animal in a bullring that he will defend against the encroaching matador.
Q is defined variously as a haunt of wild beasts, a home or nest, a favorite and frequent place of refuge, a preferred place and also a love of home."
Page 145 "the term connotes a deep sense of well-being that is associated with a given spot on earth, a sort of personal identity with a place that arises from the fact that the world there is known to you, that its history is your history, that the fruits and flowers, the scents of the earth, the days and nights, the seasonal changes, are a part of your personal past."
"The Hopi word Túwanasaapi conveys the same idea. Thought it means literally the center of the Universe, it also describes that place that is right for you."
Page 146 "That's what everything is all about Nanny, Territory, Territory!" exclaimed Elliot Howard in 1920—author of Territory in Bird Life.
Pages _________ Text comments
Page 175 "1521 voyage of Ponce de Leon"
Cayo Hueso, or Bone Key mistakenly called Key West by the English
"Key West evolved into one of the most successful communities in the east."
Page 176 "Key West (up until 1960s) was one of the few places in Florida –for that matter in the US—that had a clear identity. Everyone showed up there at one point or another.
"KW…where the continent ends."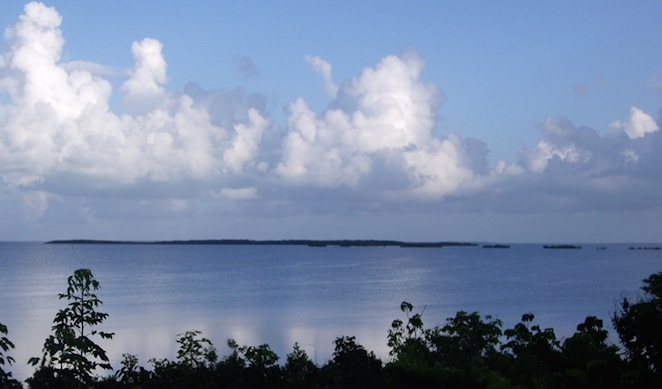 "Camped as close to Florida Bay as we could get. In the middle of the night, in the over arching stillness, I heard Dolphins breaching."
Next day
"The grass was hot and smelled of salt, wood storks wheeled in gyres above the islands of hardwoods, and lines of ibis drifted over the horizon.
Page 181. Henry David Thoreau's, Faith in a Seed. Published in 1993!
"The ideas describe the process of plant succession and anticipate the current theories of ecology by a hundred years."
Page 182 "Thoreau integrated Darwin's theory on natural selection with his observations and applied it to plants to come up with what is now recognized as an accurate description of the way in which plants distribute themselves in a given habitat."
Page 182 "understand the effect that geography can have on creativity."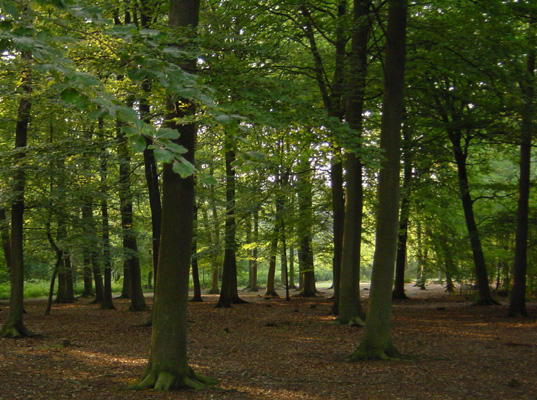 183-184 For example, Parterre, Dante and Dumas in the Provence.
The gypsies and the Camargue: Sainte Marie sur le mare
187 Vienna Woods
188 Gui Lin, China.
Tuscany, Italy
189 Hudson Valley, Cooper, Bryant & Irving, Cole Diederich Knickerbocker the invented historian of upstate (by Washington Irving)
Catskills & Berkshires form the western & eastern mountain ranges of the Hudson gräben
Book notes:
John Hansen Mitchell, Walking towards Walden: A Pilgrimage in Search of Place.
(Washington Irving may be the earliest prototypically American writer. He is clearly grounded in place, landscape and travel. Born in 4/3/1783 and died on 11/28/ 1859, he wrote of the Hudson Valley, lived in England, traveled to Spain, returned to the states and went west, had a fondness for Indians and wrote biographies of Columbus and George Washington. He died in Sunnyside on the banks of the Hudson, a fierce democrat; he was John Tyler's (Whig) Minister to Spain from 1842-46.)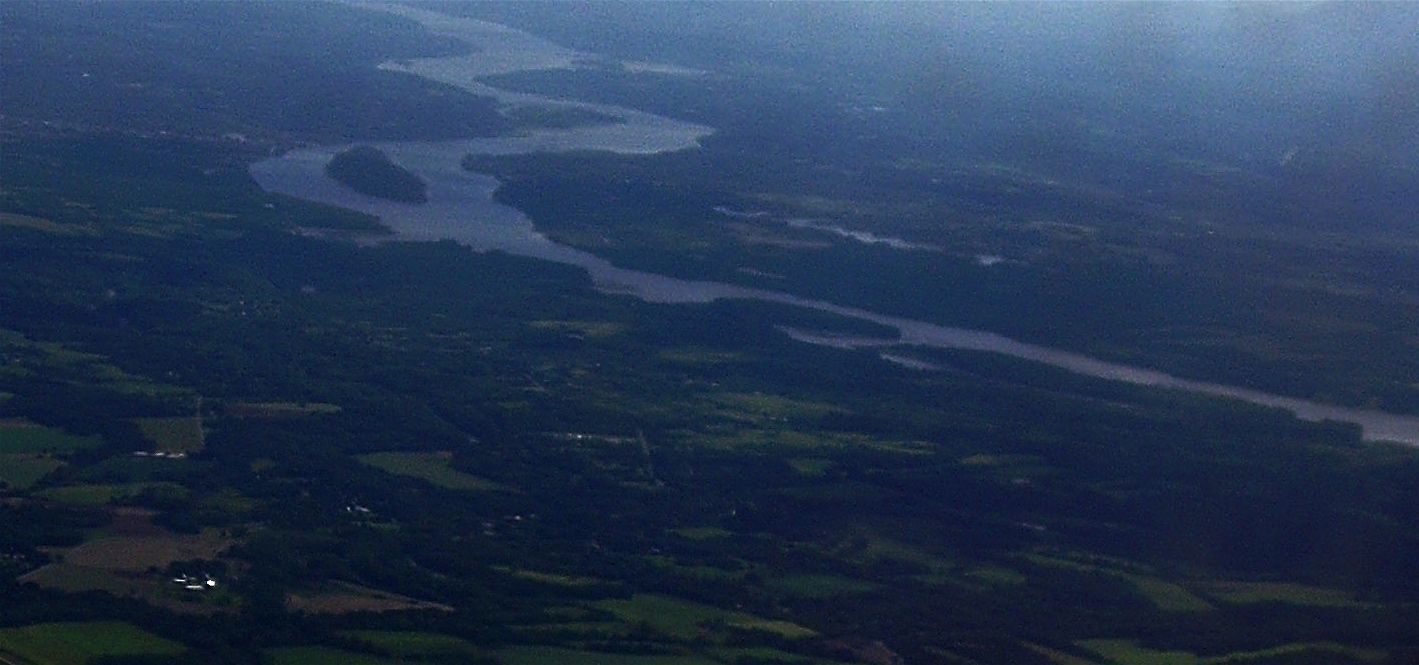 The Hudson River Valley
Pages _____________ Text comments
Page 191 "For the pilgrim, the very journey may be part of the ritual. The pilgrim comes to be uplifted, and the Concord visitors of the late nineteenth century were there to be enlightened, not entertained."
"There was no landscape to draw them;…. no scenic features sufficiently marked to arrest the tourist."
"…they were attracted by the concept of a native place.
"going home to Concord."
194 quotes Thomas Cole, "Lecture on American Scenery," 1841
"In this age, when a meager utilitarianism seems ready to absorb every feeling and sentiment, and what is called improvement, in its march, makes us fear that the bright and tender flowers of the imagination will be crushed beneath its iron tramp, it would be well to cultivate the oasis that yet remains to us."
<![if !supportLists]>199-200 <![endif]>Estabrook Wood – deserted then and forested now.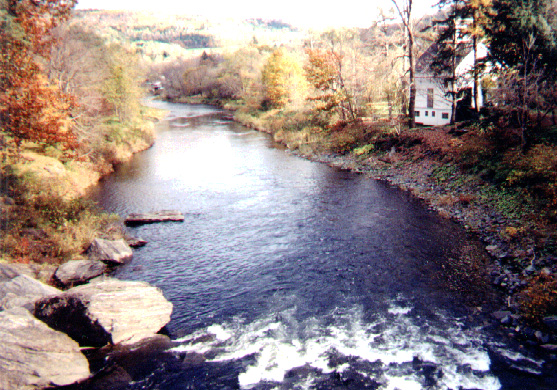 The Woodstock river, in southern Vermont.
201 "Thoreau said in his journals that every town
<![if !supportLists]>202 <![endif]>should have a park or forest of five hundred or a thousand acres in common possession forever, preserved for recreation or instruction, where never so much as a stick of firewood should be cut. The Estabrook Woods fits this description perfectly. In fact, Henry specifically cites the Estabrook Country, as he called it, as a perfect spot for such an endeavor."
<![if !supportLists]>204<![endif]> "the nation was becoming industrialized, and it had two epicenters. One of these Concord, was literary, and the other, the Hudson River Valley, was pictorial."
204-207, Hudson River School, luminists and the Rocky Mountain School of painters.
206 "the American public began to develop an embryonic environmental consciousness."
Thanks to painters and Transcendentalists foci on landscape.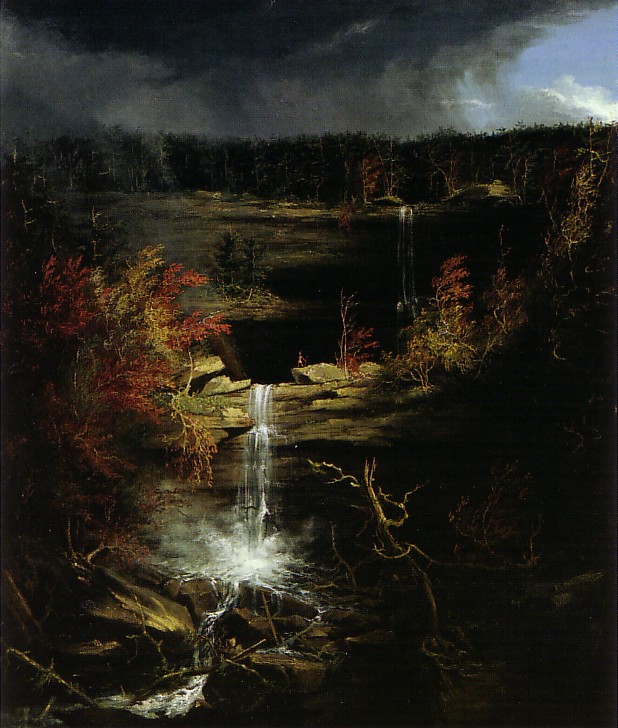 Thomas Cole, Kaaterskill Falls.
207 "There is nothing unusual about seeing landscape as metaphor and then creating a work of visual art to represent the idea. The Greek temples were a manifestation of the god in a given locale. Chinese Taoist painters depicted in their landscapes the interplay of elemental forces of creation: vast mountain slopes, a gnarled tree, a small hut, a smaller human figure, subsumed by receding ranges of mountains, waterfalls, twisted pines, all leading up into a vast, amorphous, empty sky, the symbolic nothingness of the Tao."
Henry David Thoreau, Faith in a Seed
–--------–---––––, Civil Disobedience
Thoreau's complete works on line.
Source:
Walking towards Walden: A Pilgrimage in Search of Place, (Reading, Mass.: Addison-Wesley, 1995.)