Thai village women with children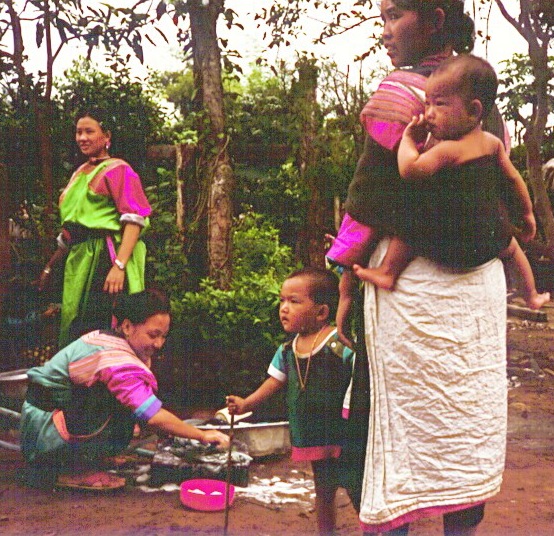 On average women in Thailand have two children per family with fewer children per woman in urban areas and more children per woman in rural isolated areas.
Photographed here in northern Thailand are a representative family of traditional hill peoples ethnically distinct from their Thai and Chinese neighbors. Here several south Asian hill peoples of different tribal affiliations have found refuge from China and Myanmar.
Thailand has 60 million people with .41 of a hectare of usable crop land per person, called arable land. A hectare is less than an acre of land.
The density of Thailand is nearly that of China with 310 people per square mile.

The interior of the dwelling reveals the kerosene stoves at this time slowly replacing wood for cooking and washing. The hut is made of natural materials and raised up on stilts for both protection and ventilation in the tropical climate of Southeast Asia.

Total fertility rate.
Joseph Siry, 1989

home | begin | land | Web album's themes | gallery | site-map

---