Two schematic ways to represent the economy and the environment:
1. A linear and formulaic way is the labor theory of value:

2. Empty versus full world's represent a dialectical view:
Twin circles, depict how the economy sustains technology and either is seen not to feed off of the ecological conditions, or does effectively diminish ecological services on which commercial transactions depend.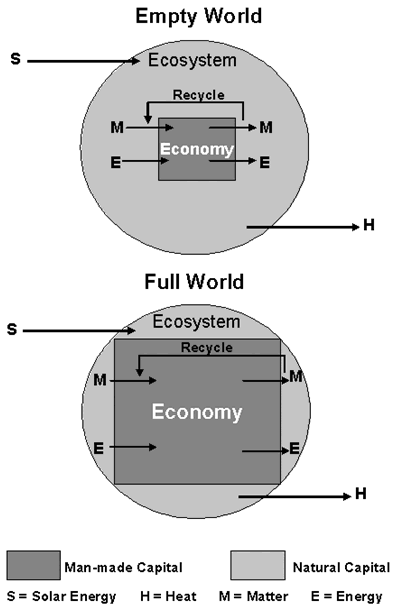 Next, reconciliation of the above dialectic?
Two uses of concentric circles to depict natural & social relations.
Carolyn Merchant's "ecological revolutions" viewpoint where three concentric circles depict a situation where these spheres recursively sustain one another: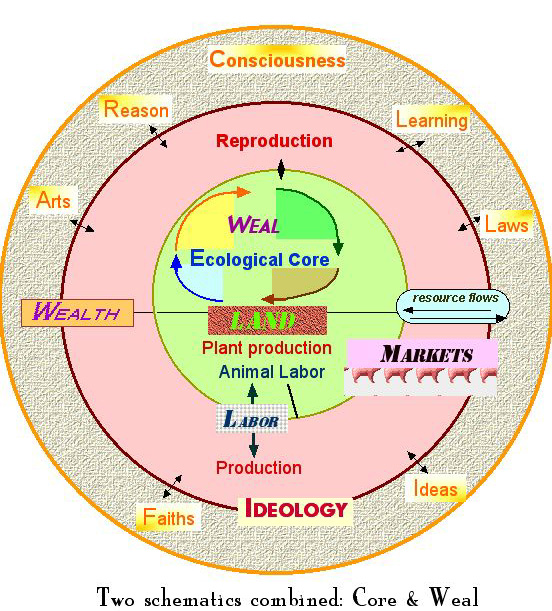 Alternate concentric circle model of materialism: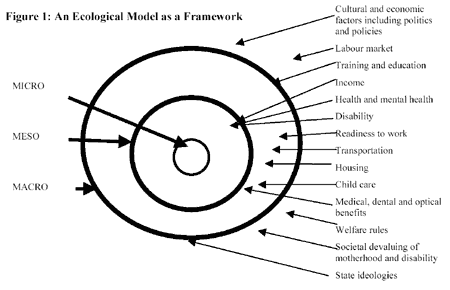 An example of four related ideas that form a tetrad - or schema of four related items in production.
Social relations involve a process wherein the time devoted to the transformation of resources reveal the scope of the commitment of people and the scope of their impacts on their surroundings.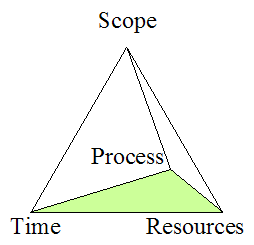 The technosphere.