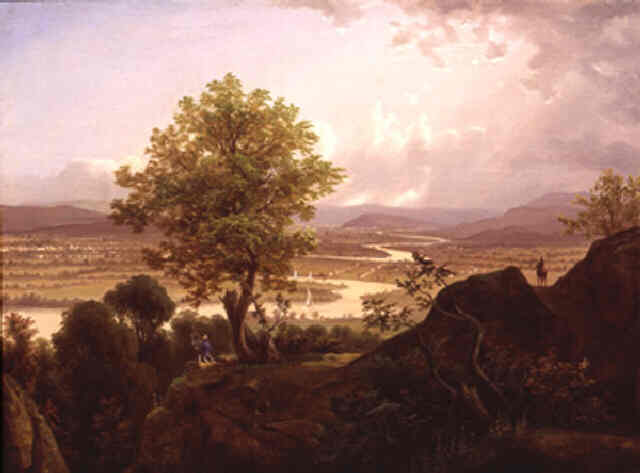 ---
The role of George Perkins Marsh is crucial in redefining human civilization as an agent of geological change.
Need of restoration of disturbed harmonies with geographical regeneration
Personal changes in fashions and tastes with scientific discoveries altered prevailing attitudes "to the American landscape"
Marshes of the Ocean Shore, p. 63.
"Protect" … natural resources "from depletion"
"John Wesley Powell's 1878 publication of a land-use plan for the desert west."
"The earliest comprehensive land-use policy for the west."
"adaptation of land and water laws, technology, and institutions to the dry, drought-prone West."
Ibid.
"a realistic appraisal"
p. 64.
The contrast in preservation and the utilitarian approaches and reclamation is clearly utilitarian or the useful engagement of technology to improve the land for farming
"Lands reserved for the purposes of public recreation or contemplation were part of a traditional preservationist movement.…"
Defining Oikos and "ecology"
"the relations of organisms to the surrounding outer world,"
to the organic and inorganic condition of existence."
narrower economic approached thrived in
focused practices:
revive agriculture
restore and restock fish
geological survey of western resources
biological survey of animals and their ranges in the west
irrigation survey
p. 65.
Addison Verrill's three conditions based on salinity: marine, brackish, & fresh water.
"Tidelands were held in trust by the states in order to further the public rights of fishing, hunting, and navigation."
p. 67.
Now the extent of the tidal marshes was a discovery of necessity to scour silt from navigation channels a massive quantity of water -- held at high tide in the upland marshes would be needed to flush the system downstream to remove the silt.
pp. 67-68.
New Jersey case
Upland owner and oyster fishermen
Clash between property rights in adjacent streams–called "riparian rights"– versus the common "public trust" to fish, hunt and navigate tidal creeks.
"They have been accustomed to enjoy in common" … "benefits and advantages of navigable waters,"
P. 68.
Swamplands and reclamation
That is the deliberate removal of and prohibiting a return of water flow upon land beside rivers, sloughs, swamps, or bogs was also called drainage.
Millions of acres were granted to private holders taking the submerged lands from commonly owned wetlands.
Reclamation of this kind in the uplands when accompanied by settlement, timbering and plowed fields "aggravated the siltation of harbors" downstream.
p. 69.
Civil Engineer Charles Ellet
criticized flood protection in the lower Mississippi river valley and delta lands.
loss of uniform discharge made the river unnavigable at times, siltation, flooding, debris and levee or dike building all made the flow of the river at peak period vulnerable to flooding the very lands being given away for the purpose of building levees and drainage for agricultural reclamation.
p. 70-71.
His call for multi state control of the Mississippi and Ohio Rivers to reverse the damages was not heeded (1853)
p. 72.
Flooding worsened due to levees
Not isolated incidents, beyond the mastery of states, but a national problem.
Waves of Cholera epidemics initiate metropolitan boards of public health and a call for sanitary engineering.
p. 74.
Public Health movement and urban life
George Waring – sanitary reform
Frederick Law Olmsted Sr. – parks, public health, drainage and recreational
"instrument of civic rejuvenation"
drainage and sanitation "by public authority"
pp. 74-76.
sanitary reformers
p. 77.
George Perkin's Marsh, Man and Nature; 1864, and his vision to assure human intervention for "the material improvement of exhausted regions"
pp. 78-81.
"This ideology gave rise to government policies that rejected the preponderant laissez-faire attitudes toward nineteenth century resource use."
p. 81.
Altered attitudes
"land legislation, river policies and wildlife conservation"
• parks, fisheries, sanitation and public health all take on a support structure for
"landscape renewal"
Represent a "substantial shift in national sentiments, legal interpretation, and engineering designs in favor of natural systems."
Marshes of the Ocean Shore, p. 82.
Conservation of the economic resources of the seas as these are a wetland dependent product requires the preservation of tidal marshes, mud flats, sea grass beds, and river mouths to assure an enduring sustained yield supply of commercial and sport fisheries.
---
conflicting motives | defining public character of land | seashore | coastal conflicts summary | ecological values | coastal ecology | terms | ideas | summary
More on geographical regeneration

Water as a critical policy matter.

ecologically informative vocabulary