Paintings and Photography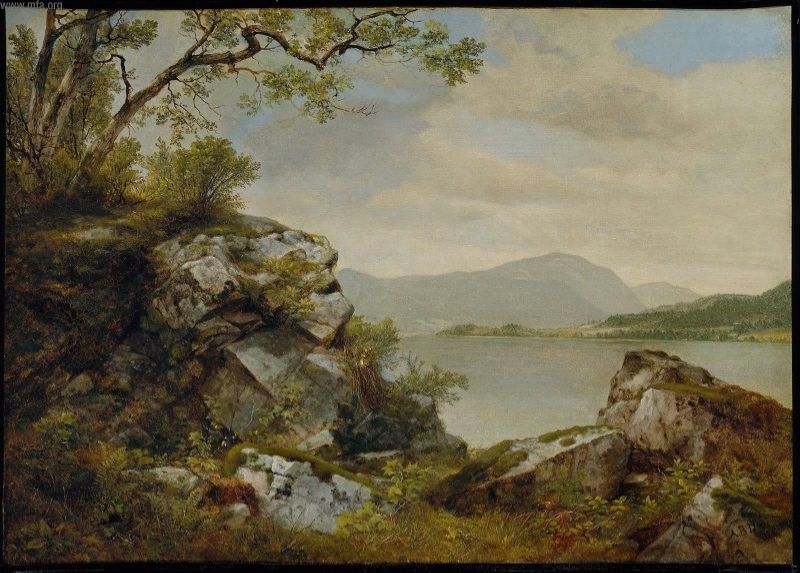 Lake George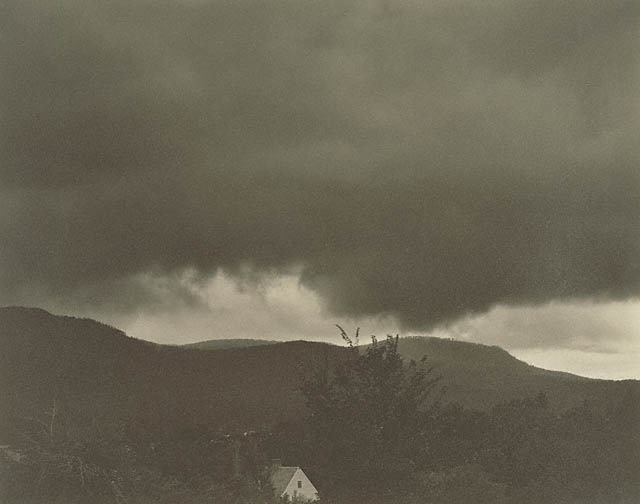 Stieglitz, Lake George

Yosemite by Bierstadt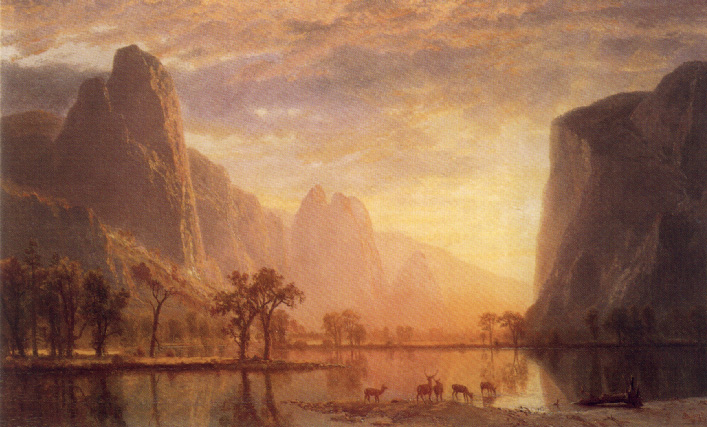 Backgrounds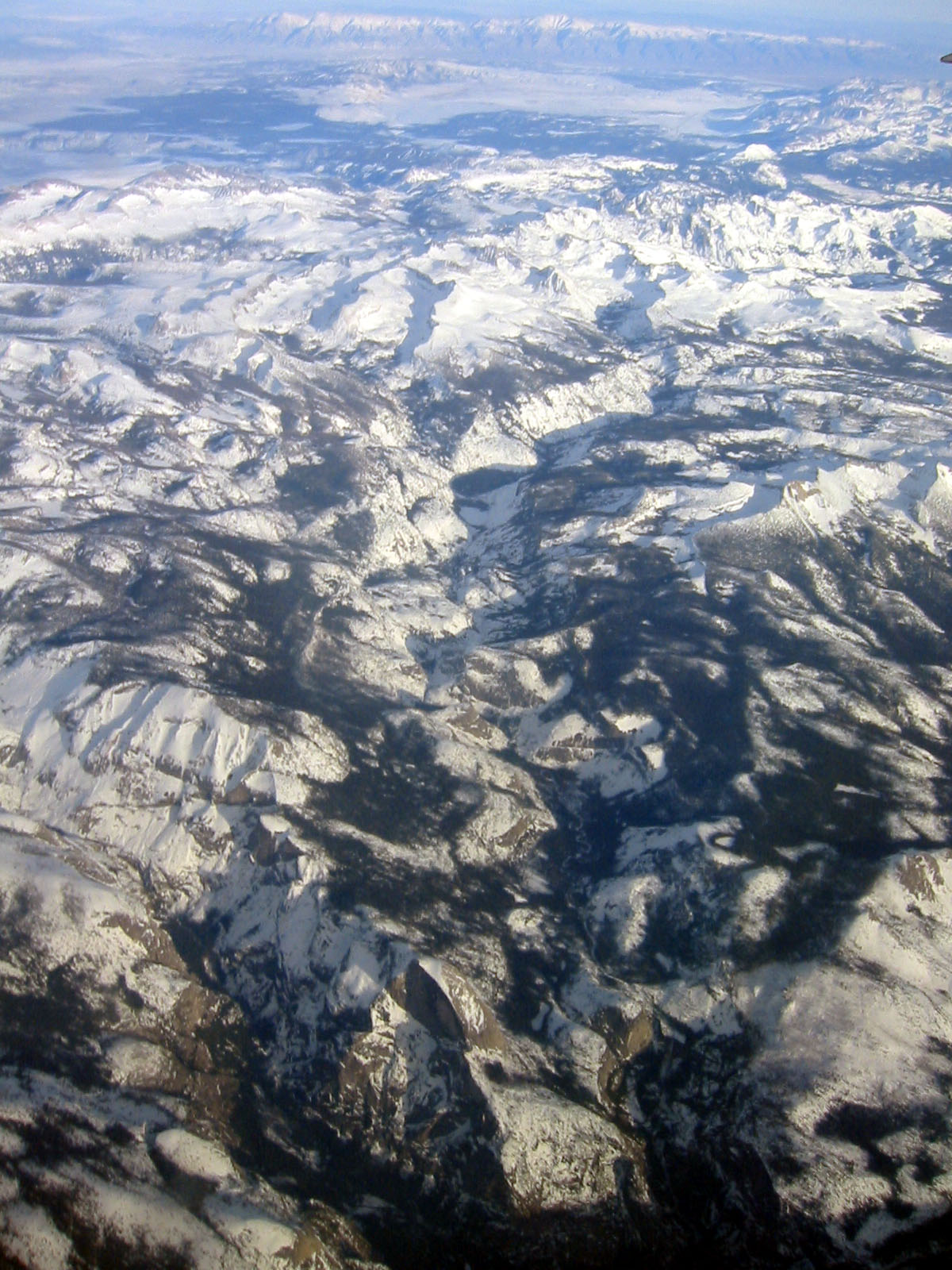 Paintings from the 19th century in America are distinct from earlier French landscape paintings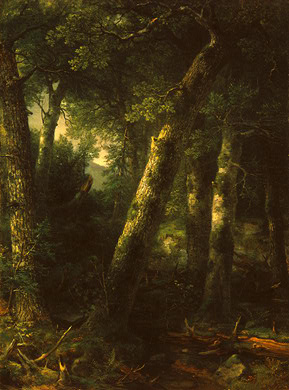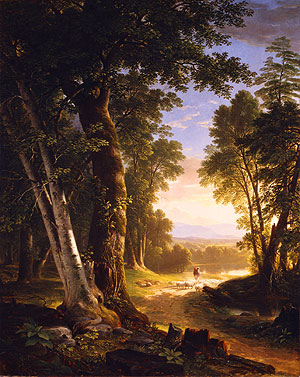 Asher B Durand: In the Woods, & Asher B. Durand: Sheep the Beeches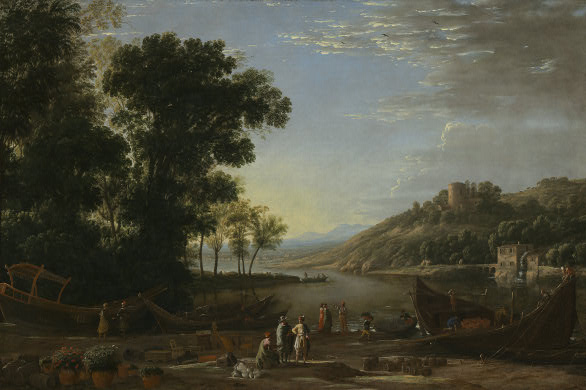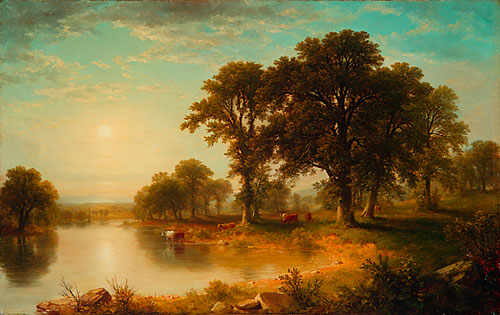 English countryside
Brooklyn, Long Island, NY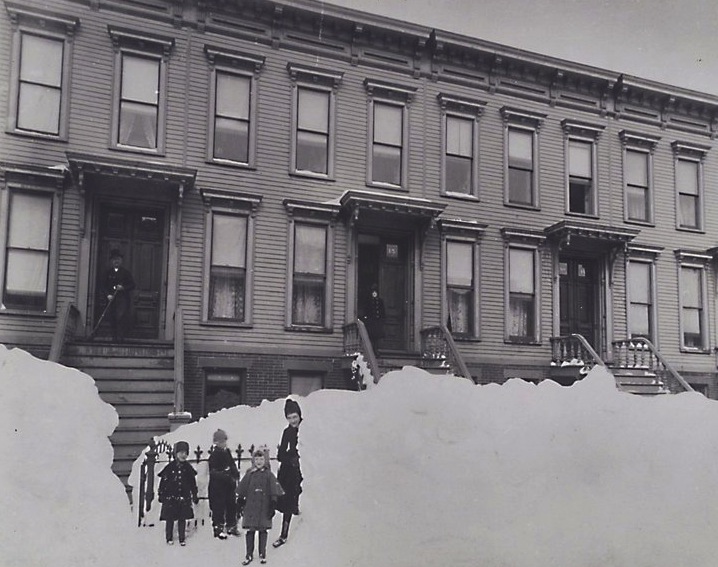 "Brooklyn, . . . has morphed from working-class enclave to a gritty, global arbiter of cool," New York Times. June 9, 2014
BREAKING NEWS Friday, June 6, 2014 2:10 PM EDT
Brooklyn Will Seek to Host 2016 Democratic National Convention
William Sidney Mount, (November 26, 1807 - November 19, 1868) was Setaucket, Long Island's artist. "Though not the first American genre painter, William Sidney Mount was, nevertheless, the foremost 19th century painter to document the daily life of the common man and the founder of a tradition which continued into the 20th century. His naturalistic portraits and narrative scenes, with their psychological perception and democratic treatment of human beings, form fascinating artistic parallels" with William Cullen Bryant, Walt Whitman and Stephen Foster. He trained at the National Academy of Design in New York.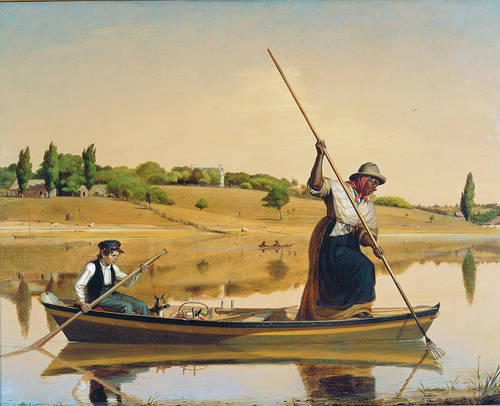 William Sydney Mount. "Eel Spearing at Setauket," 1845, Long Island. in Fenimore Art Museum, New York State Historical Association, Cooperstown.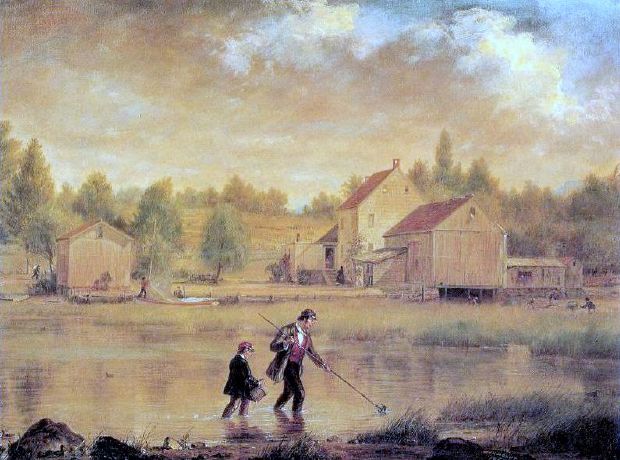 William Sidney Mount, Catching crabs, date unknown.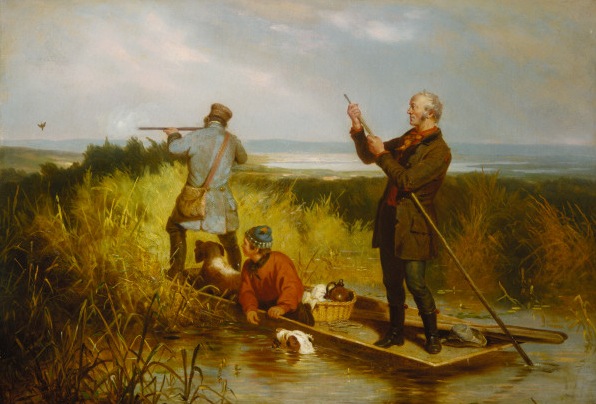 William Tylee Ranney, Rail Shooting, 1856-1859, Oil on canvas. Terra Foundation, Chicago.
Curators at the Terra Foundation Museum of Art inform us that
"Rail Shooting is one of a series of duck hunting images that William Tylee Ranney set in the New Jersey marshes not far from his studio in West Hoboken. The work shows a moment of suspended action, as the sportsman, his back to the viewer, fires at a bird that begins its drop to earth in the distance. This action is down played, however, to focus interest on the attentive expression of the gray-haired servant, wearing a patched coat, who steadies the shallow boat with his pole. The contrast between the two men in roles, dress, and activity highlights a subtle tension of social difference."
William Tylee Ranney
Born: 1813, Middletown, Connecticut, United States of America.
Died: 1857, West Hoboken, New Jersey, United States of America.
New England vistas.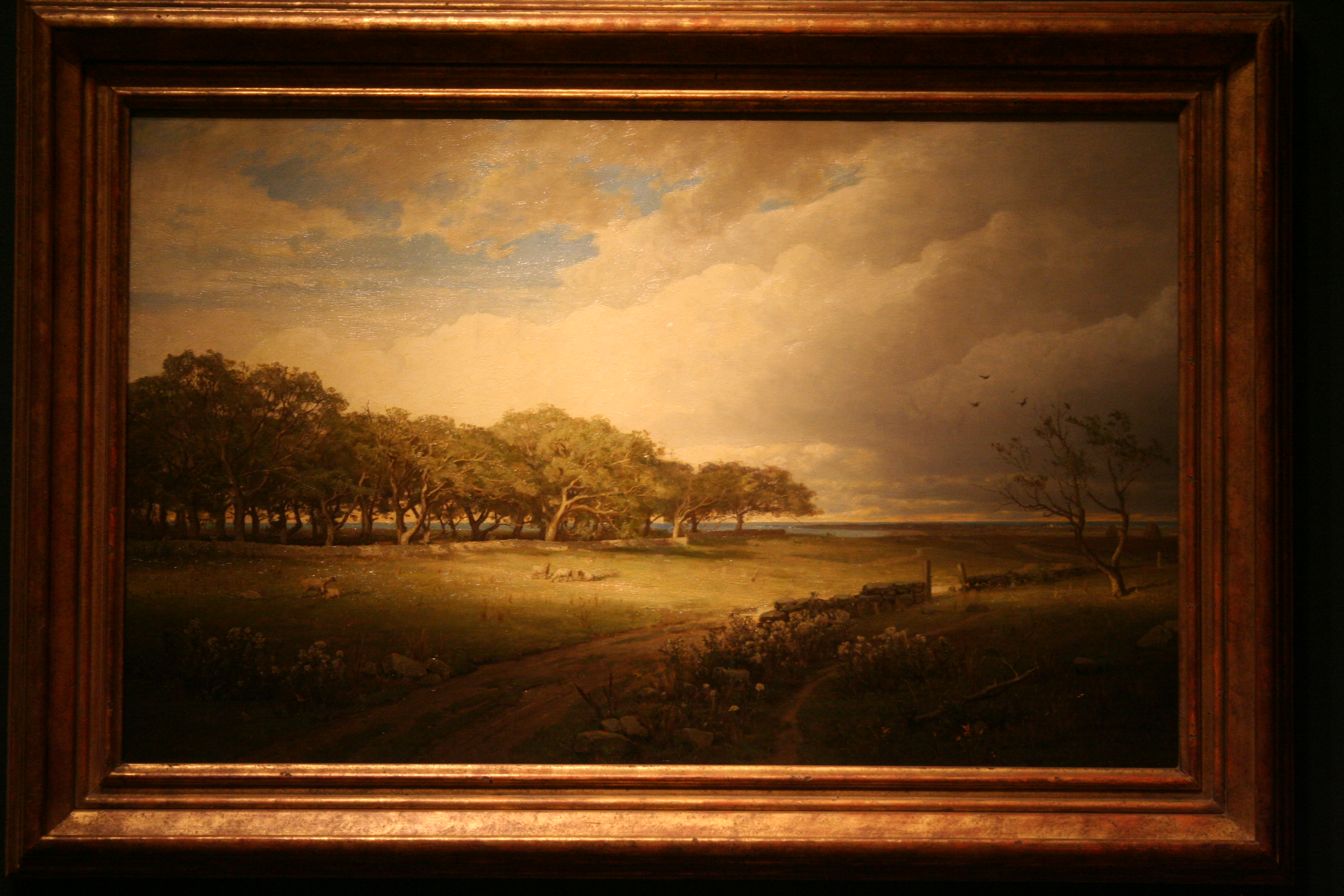 William Trost Richards, Old Orchard at Newport, 1875. Oil on canvas, Brooklyn museum. (American, 1833-1905).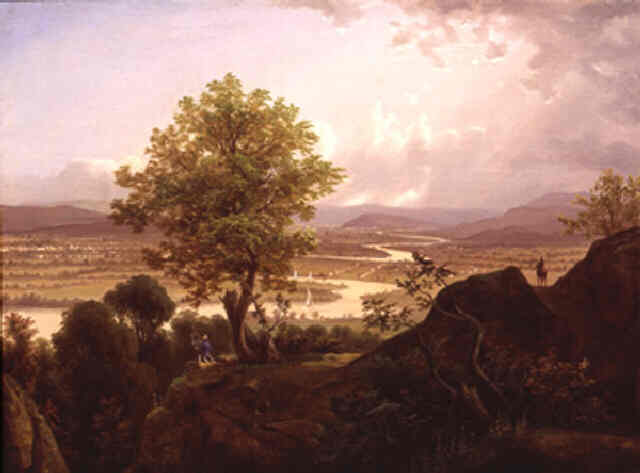 Victor de Grailly, The Ox-Bow on the Connecticut River, Oil on canvas, [18 x 24 inches], Connecticut River. (1804-1889) Spanierman Gallery, N.Y.625 West 55 Street, New York, NY 10019. 
The Hudson River Valley inspired a century of artists.

Hudson River south of Albany, New York.

James Hamilton, Scene on the Hudson River (Rip Van Winkle). 1845. Oil on canvas. Smithsonian American Art Museum: Requite Gallery, Washington, D.C.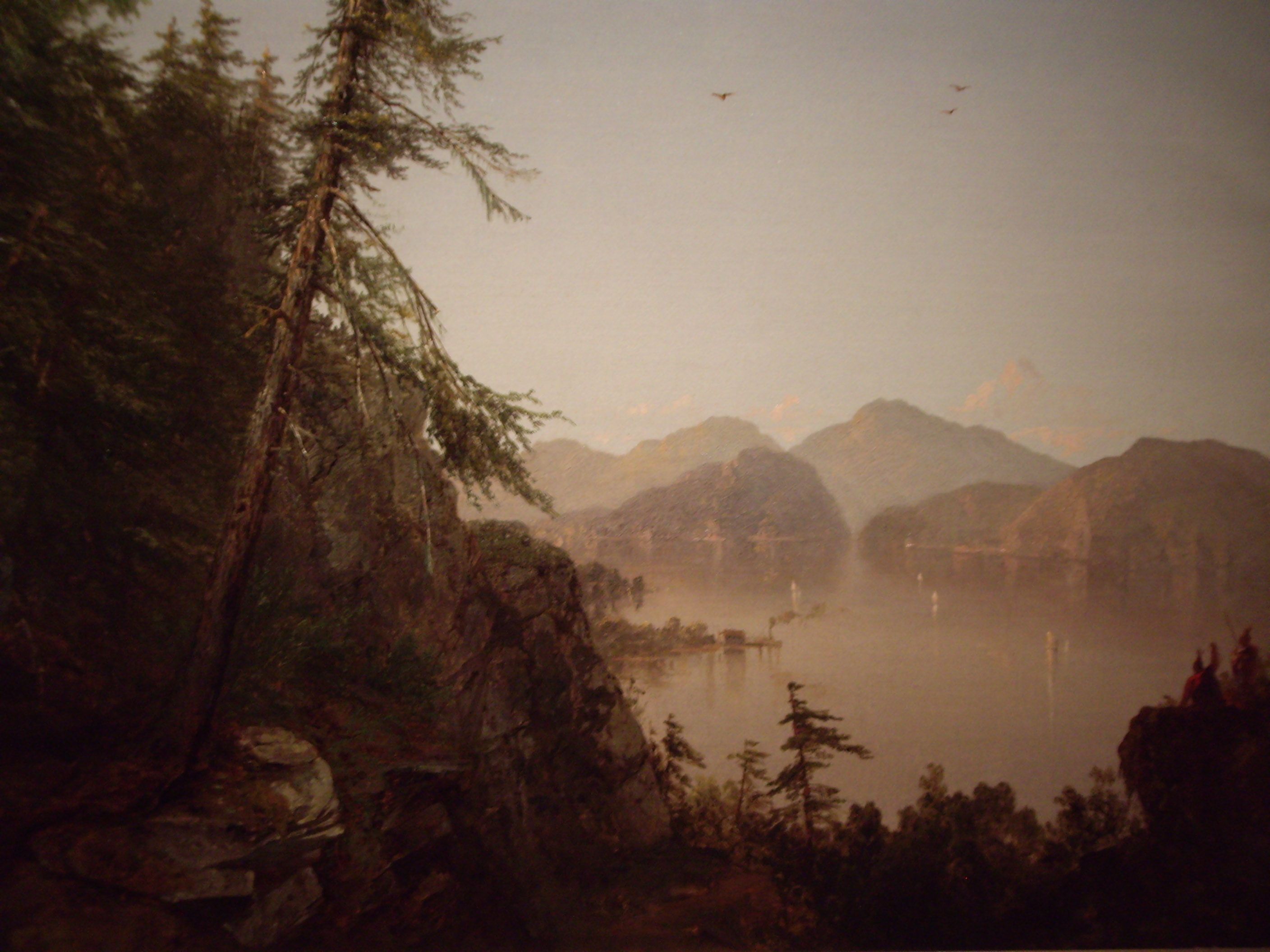 John Frederick Kensett, American, 1816-1872.
Metropolitan Museum of Art Collection
Railways altered space and time.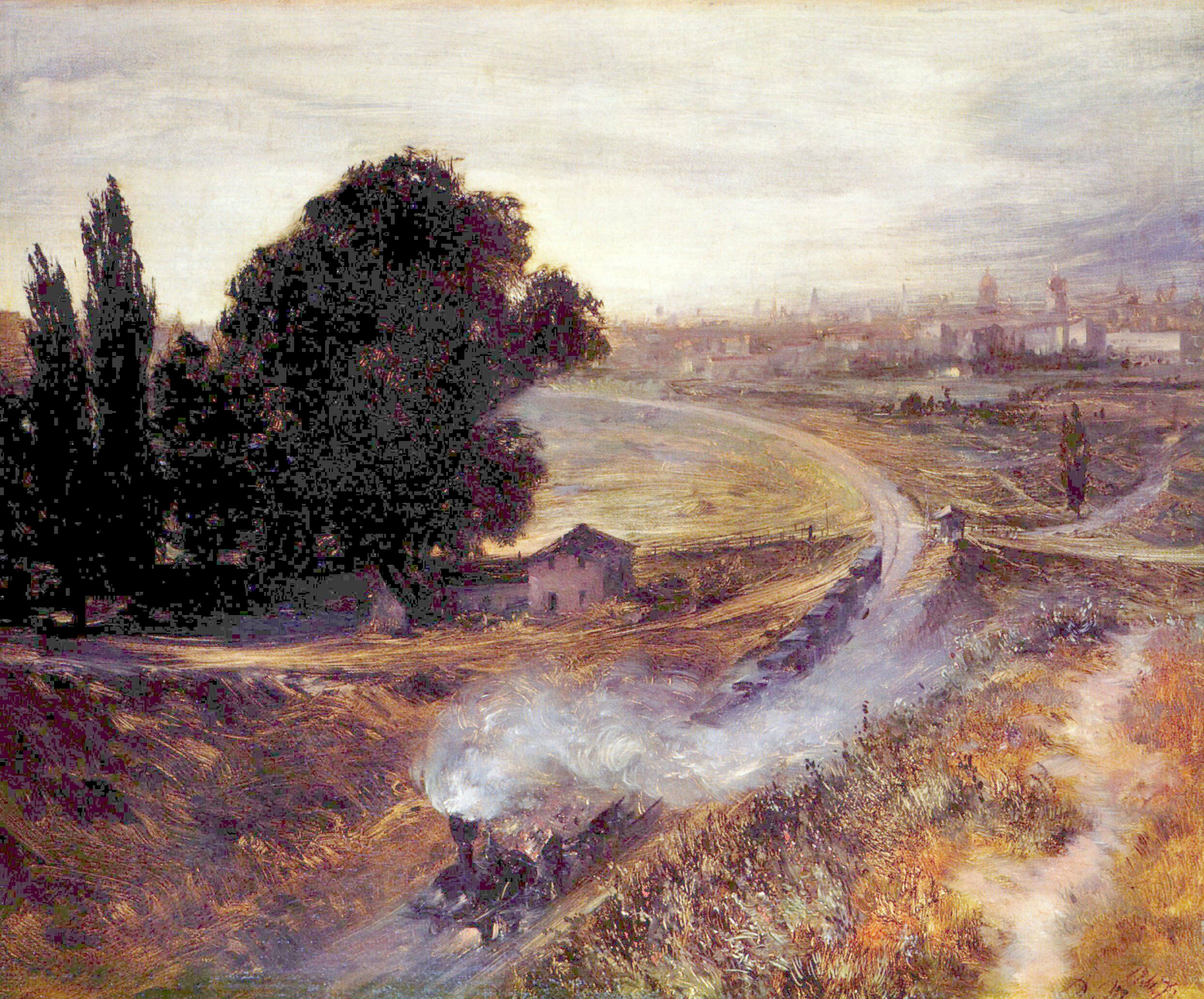 Adolph von Menzel, The Berlin-Potsdam Railway: Oil on canvas, 1847. Alte Nationalgalerie (Old National Gallery) Berlin , Germany (German: 1815-1905).
Allegorical paintings inspired by stories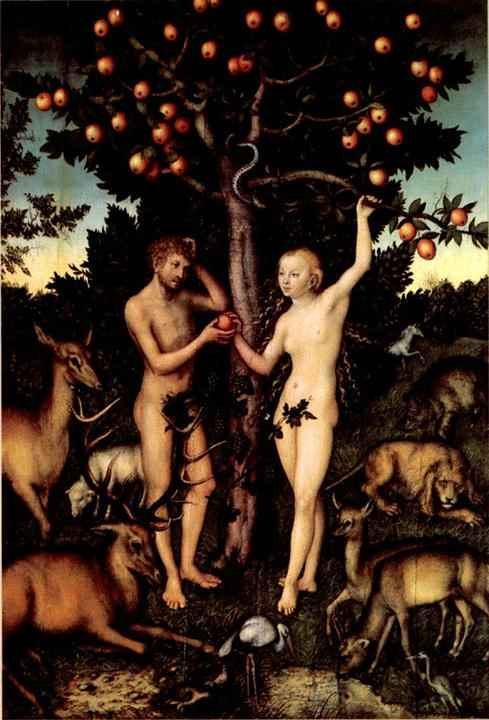 Adam and Eve in Eden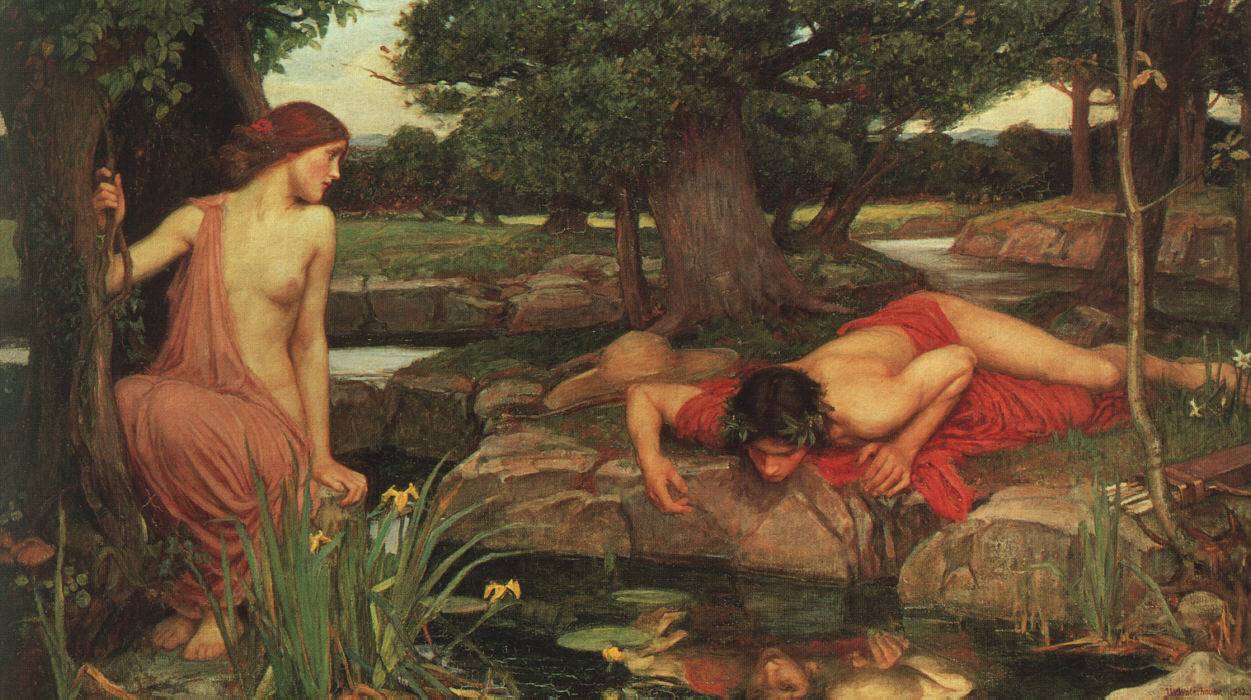 Echo and Narcissus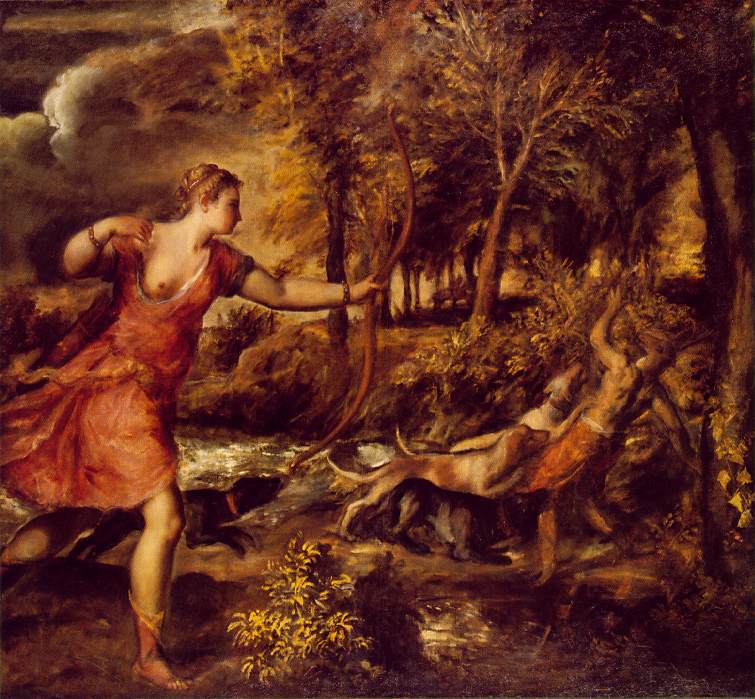 Death of Acteon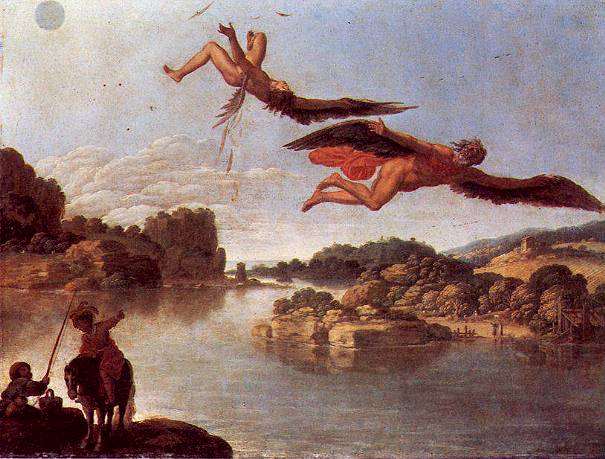 Icarus & Daedalus
Georgia O'Keeffe & Edward Hopper capture changing American scenery.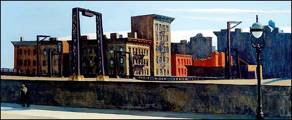 Edward Hopper, 1882-1967. Whitney Museum of American Art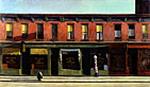 Edward Hopper, Early Sunday Morning, 1930
Georgia O'Keeffe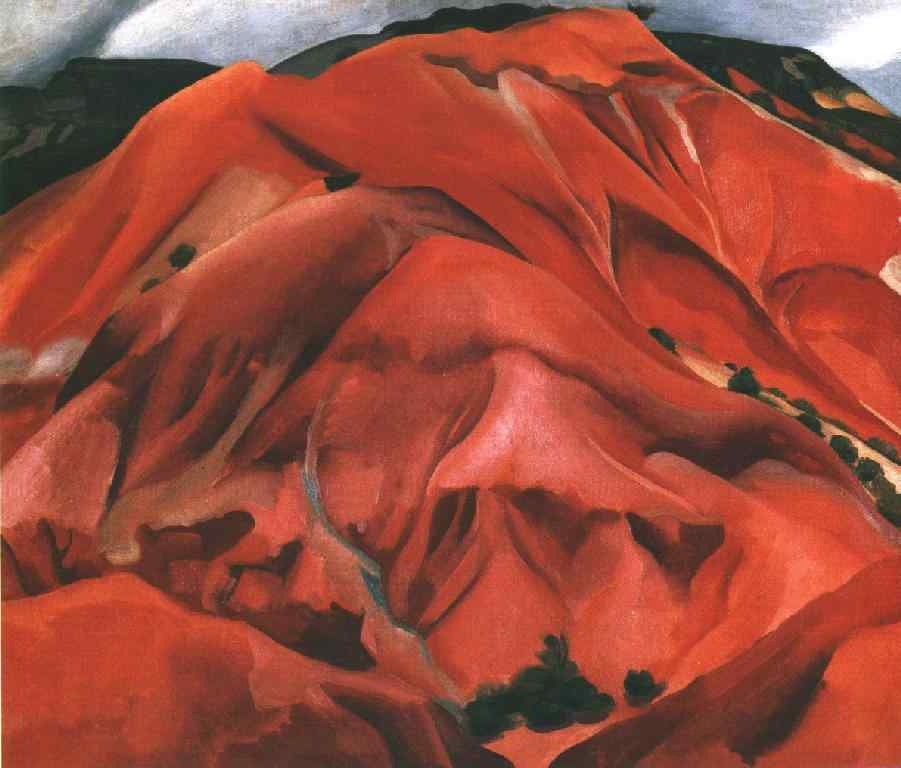 O'Keeffe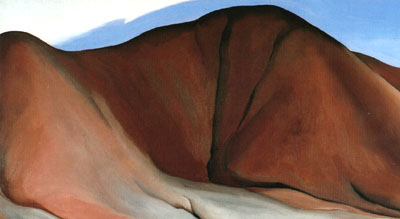 O'Keeffe, Purple Hills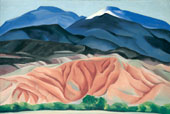 O'Keeffe, Black mesa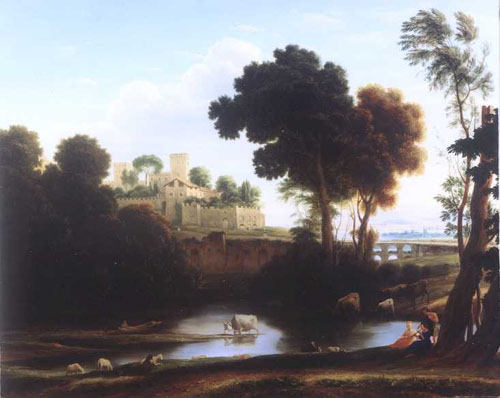 Claude Lorraine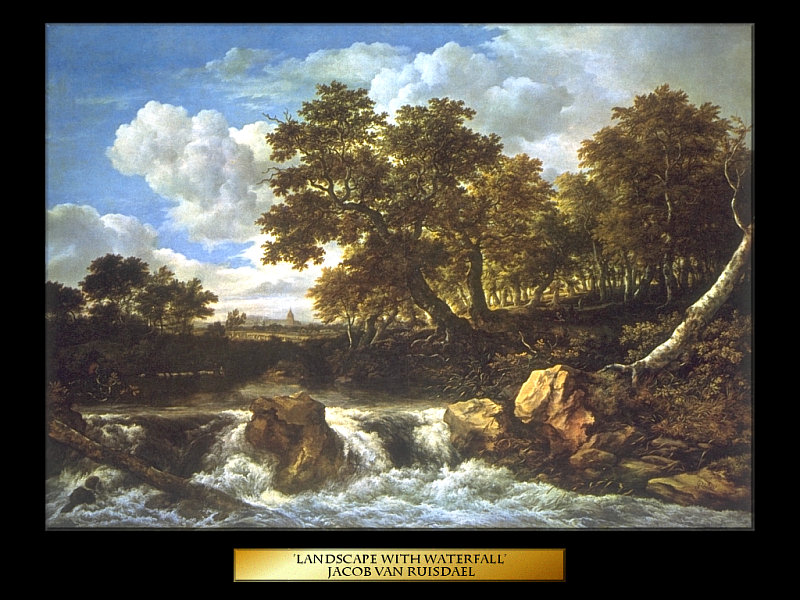 Jacob Van Ruisdael, Landscape with Waterfall,

Edward Hopper – Gas, 1940

Edward Hopper – Night Hawks, 1942.

Joseph Mallord William Turner – Rain, Speed and Steam, 1844.

John Constable – Flatford Mill, 1816-17.

Frederic Edwin Church – paintings, 1845-1900.

Thomas Cole – paintings, 1824-1840.