---
The origins of the word beach as a noun.

From the 1530s, "loose, water-worn pebbles of the seashore," probably from

Old English bæce, bece "stream," from Proto-Germanic *bakiz.

Later extended to loose, pebbly shores (1590s), and in dialect around Sussex and Kent beach still has the meaning "pebbles worn by the waves."

The French word, grève shows the same evolution.
| | | |
| --- | --- | --- |
| Bayside | | |
| mean sea level | | |
| inland | sand | seaward |
A view of the Atlantic Ocean from a protected Florida Atlantic Beach dune covered in Sea Oats, Uniola paniculata.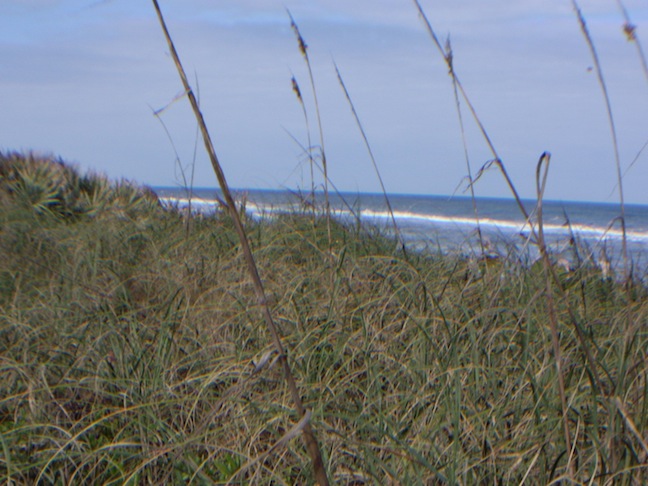 Miami beach sea grass restoration.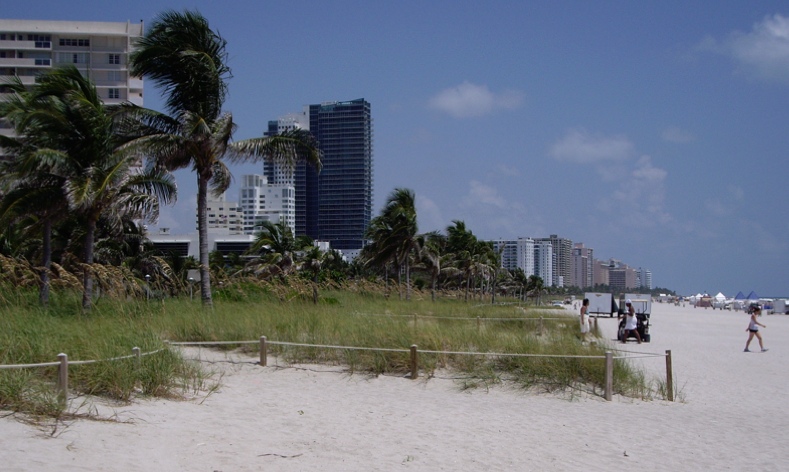 Students are aligned to key boundaries of the beach zones on the Florida Atlantic Coastal shore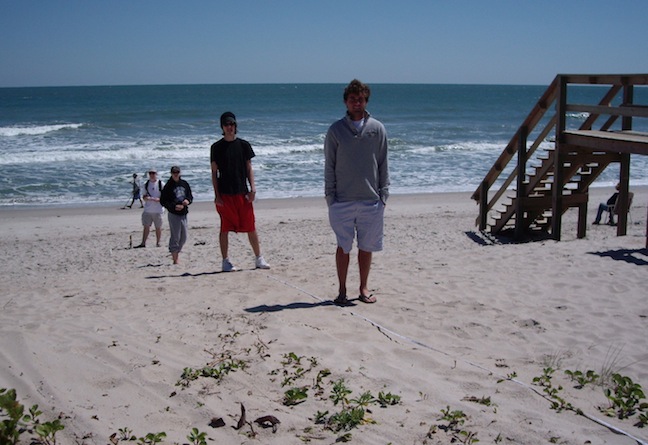 The back dune areas


Back dune profile behind the beach.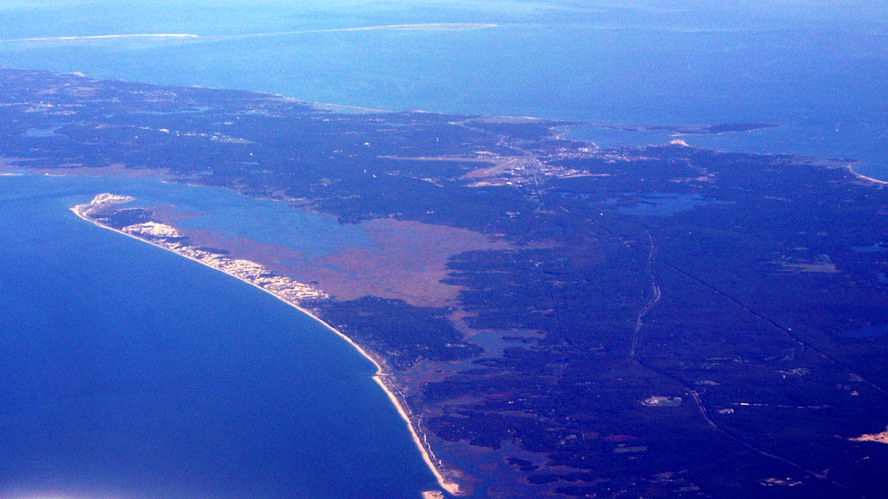 Rio de Janeiro Bay beaches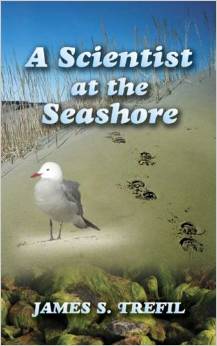 Beach ball first recorded 1940; beach bum first recorded 1950.