Migrant Farm workers in the United States

''Companies who buy large amounts of tomatoes are interested in profits, not in our rights as workers,''

''As their buying power gets bigger and bigger, even the most basic human rights aren't being met.''

Gerardo Reyes said through a translator.
"The crippling legacy of bigotry and injustice."
L. B. J.
3-15-1965
speech when signing the Voting Rights Act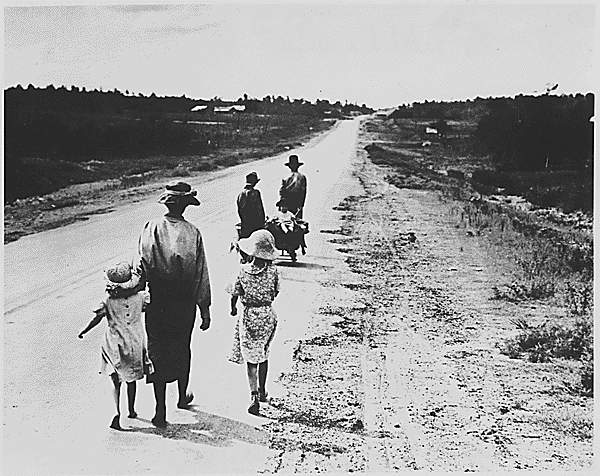 Migrant farmers in the 1930s when one in ten Americans lived in rural areas.

Do an internship for a semester ot two!
2008-2009
Farmworker Association of Florida (FWAF)
La Associación Campesina - Asosiyasyon Travayè Latè :The goal is to build a strong multi-racial economically viable organization of farmworkers in Florida empowering farmworkers to respond to and gain control over the social, political, economic, and workplace issues that affect their lives. For example The Association has established three ethnic food stores, and is building 78 single family houses.
The Farmworker Association of Florida has been working on the issue of the Lake Apopka farmworkers for over 12 years.
FWAF has amassed volumes of information and materials on a multitude of aspects (re-training/re-employment, housing relocation, pesticide exposure health issues, cassette tapes of interviews of workers, videos of old news clips, a photodocumentary project, documents, research papers, news clippings etc.) that reveal the social and environmental injustices experienced by the farmworker community in this area.
The internship position would include identifying, organizing, compiling, archiving (electronically and otherwise), and summarizing these materials. In addition, the position would require conducting research - both of statistical data and of scientific studies - that are of significance to the Lake Apopka farmworker community.

The intern would attend community meetings with the former workers, help research services and benefits that can be of assistance to the community and possibly assist with referring community members to agencies and organizations that can be of assistance. Finally, the intern would help the project coordinator in implementing "The Quilt Project" with the former Lake Apopka farmworkers.

The intern would, get experience through contact with FWAF's other programs - the Vocational Rehabilitation Program for farmworkers, the Sisters/Compañeras program for low-income, minority women, the immigrants' rights program, and the FWAF pesticide health and safety program.
The conditions of the people who harvest what you eat.
Workers living in a "debt-peonage system," where they earn 40 dollars a day,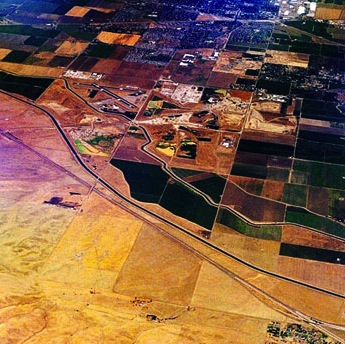 and they pay $300 per week rent for crap trailers, owned by the company.
Tomato pickers today make the same for a bucket oftomatoes that they did 30 years ago.
"Florida tomato pickers earn an average of 45 cents per 32-lb bucket of tomatoes, a rate that has not risen significantly since 1978. As a result, workers have to pick over twice the number of buckets per hour today to earn minimum wage as they did in 1980. At today's piece rate, workers have to pick nearly 2 ½ tons of tomatoes just to earn minimum wage."

These Florida farm workers...kids in tow... have traveled thousands of miles to get here. They've come to make one big request--better wages. And they plan to take their case to the headquarters of the largest fast food chain in the world-McDonald's.

Their trip began in a tiny town you've probably never heard of... Immokalee, Florida.
Immokalee is all about tomatoes, endless fields of tomatoes ...and on those fields, workers, hundreds upon hundreds of them.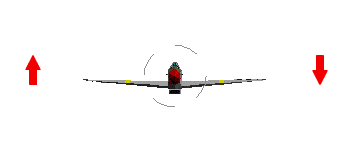 Picking tomatoes off a garden vine might be easy, but try doing it every day with this kind of speed.
Lucas Benitez, a worker here, told us just how hard it is.
An interview of Mr. BENITEZ: a darm worker representative by correspondent Ms. HINOJOSA: 2007.

BENITEZ: These buckets weigh 32 pounds, and they weigh 32 pounds all day long. You have to run 100 or 150 feet to where you take the buckets. And this is in temperatures that are in the 90s, and sometimes it's even hotter than 90. But you have to keep running the whole day.
HINOJOSA: These workers are paid by the bucket. When we first met up with them in 2005, filling 125 buckets would earn them about 50 dollars. That's about $7,500 a year.
14 years ago, when Lucas Benitez arrived in Immokalee, he expected hard work and decent pay. He didn't expect abuse.
BENITEZ: We lived in a climate of fear. The bosses felt like they were kings or that they were gods over all the workers. And there were cases of physical violence while you were working, It was very normal. A lot of times when someone wanted water, the boss didn't want them to have any. They'd say, "You came here to work, you didn't come here to drink water."
HINOJOSA: And it was a drink of water, and all that followed, that would eventually change these workers' lives.
In 1996, a 17 year old boy paused while picking tomatoes to get a drink. Instead of water, he got a brutal beating--his boss' punishment for taking the break. The injustice ignited workers, who turned out in force--500 people marched to the contractor's house, carrying the boy's bloody shirt.
The workers realized that they would have to do more than just speak out in anger. So the next day, not a soul turned up to work in that contractor's fields. That day turned into weeks--the message was clear.
BENITEZ: This was what changed the balance of power. The bosses no longer would be confronted with one worker, but instead they would have to confront the entire group.
HINOJOSA: They called themselves the Coalition of Immokalee Workers. With their newfound strength they decided to tackle the issue of their wages. It's hard to believe, but the tomato pickers hadn't had a real raise in 30 years. When pressuring local growers for an increase didn't work, the CIW focused on where the tomatoes they picked ended up.
BENITEZ: We knew the fast food industry was involved in this business and that they are demanding the products at a low price. The only people who pay the price for these cheap products are us, the workers.
HINOJOSA: In 1999, the coalition found out that some of their tomatoes wound up at taco bell. Taco Bell is a subsidiary of yum foods-the corporation that runs several major chains, including Kentucky Fried Chicken and Pizza Hut. For the next three years, the workers wrote letters to the fast food giant asking for a meeting--the corporation ignored them.
BENITEZ: For years we've had our hand in the industry, but we were always invisible. Nobody saw us. So we decided to put our mark and our fight in front of these restaurant chains, and we began with Taco Bell.
HINOJOSA: In early 2001, the CIW declared a nationwide boycott of Taco Bell and insisted on two things--better working conditions and a penny more per pound.
They went on the road-staging rallies throughout the country. The longer the coalition stuck it out, the more people rallied behind their cause. Even students joined in, starting their own campaign called "Boot the Bell"--to kick Taco Bell products, sponsorships, and restaurants off their campuses.
SELLERS: From the beginning, students had to be involved.
HINOJOSA: Pressure from students, workers , and the boycott had finally worked.
Taco Bell conceded to the coalition's demands. They would-hold suppliers accountable for the treatment of their workers-and they would pay more per pound of tomatoes, an increase that would essentially double some workers income to more than $13, 000 a year. The boycott of Taco Bell was over. And the company chose to take credit for the initiative.
BLUM: Taco Bell has taken a leadership role in social responsibility today by helping the CIW improve the working and pay conditions for farm workers on the tomato fields in Florida.
HINOJOSA: Never before in history had a fast food company paid money back down the supply chain for workers' wages. It was a huge success for the Coalition of Immokalee Workers--which by now represented thousands of field workers. The coalition decided to take on the rest of the industry giants--one by one.
First on the list: McDonald's.
In the spring of 2005, the group began writing to the corporation, asking for a meeting. McDonalds response was quick, but resolute-claiming that it already had a code for suppliers that held them accountable for the way they treated their employees.
While the workers may have been disappointed with this response, they weren't surprised.
BENITEZ: All corporations have different politics that you have to learn when you begin a campaign against them. McDonald's has, for example, a lot of experience confronting public relations crises.
HINOJOSA: The man at McDonalds dealing with both the public relations crisis and the workers was senior vice president J.C. Gonzales-Mendes.
GONZALEZ-MENDES: They were looking for a company that had a history of social responsibility and then believed in it.
HINOJOSA: Behind the scenes, McDonalds was working on a strategy. The company created SAFE, the socially accountable farm employers association. Its purpose? Getting growers to improve working conditions in the fields.
GONZALEZ-MENDES: SAFE is nothing else but a--a statement that the industry is taking into making sure that all of the farmers are abiding by those standards that are so important.
HINOJOSA: The idea was that SAFE would provide an additional certification-like "fair trade"--saying that the tomatoes used at McDonalds came from growers that treated workers well. But almost immediately, there were problems. Eleven of the sixteen companies that were supplying Florida tomatoes for McDonalds ended their supply agreements with the fast food giant rather than abide by the new working conditions.
But the biggest issue for the workers was that there was still a voice missing in all this--theirs.
BENITEZ: Simply put, SAFE cannot be sufficient for the workers because the workers had nothing to do with the design of its code of conduct. This was created by the coyotes to take care of the chickens.
HINOJOSA: The workers campaign ramped up-and so did McDonald's. In April 2006, the fast food company commissioned a report. Its findings? A controversial claim that tomato pickers earned as much as 18.27 an hour. Academics and former labor officials disputed the study, questioning both its accuracy and objectivity.
BENITEZ: We knew that it was a giant company that was very concerned about social responsibility. The truth is that we hoped that McDonald's would react in another way.
HINOJOSA: Around the country, other leaders threw their hats in the fight by showing their support--in April 2006 Ethel Kennedy, the widow of Robert Kennedy, visited the CIW workers in the fields... just as her husband had met with Cesar Chavez during the famous Californian farm worker struggle almost forty years ago.
And the pressure was heating up in the boardroom, too. Some of McDonalds' shareholders, in alliance with Immokalee workers, had submitted a human rights resolution for better pay and working conditions. McDonald's asked the Securities and Exchange Commission to prevent a shareholders' vote on the proposal. Last month, the SEC ruled against McDonalds--shareholders could indeed take the vote.
Only two weeks ago, workers and supporters from around the nation were traveling to Chicago for that planned protest at McDonald's headquarters--when their rally suddenly turned into a victory celebration.
The fast food giant had decided to meet all the workers demands.
GONZALES-MENDES: We're--we're actually doing this, because this is the right thing to do. It's the right thing to do, not only for our shareholders, or employees, but more specifically, for the farm workers.
HINOJOSA: In the agreement the Immokalee workers could be paid up to 75% more per bucket for McDonalds tomatoes.
But the CIW says this win means more than money-it means that another major fast-food chain, the biggest in the world, has recognized the need for corporate driven change in the agricultural industry.
GONZALEZ-MENDES: If this proves to be the right thing to do for tomatoes--I think it will be incumbent upon not only the growers, but the repackers, as well as the end-users to--continue to push this issue--to the top of the--the agenda.
HINOJOSA: Next up on the CIW's target list? Burger king.
MORELLO: On my count--CIW 2, McDonald's and Taco Bell, 0, Burger King watch out!
BENITEZ: Until the worker is seen to be what he is, as a person, not a machine or a slave, then this campaign is not going to stop until we have what other employees have in other industries: respect, dignity, and the most basic needs.
"Pay Day," NOW: PBS Television, Week of 4.27.07

Today all the aforementioned companies except for Subway and Chipolte have agreed to the Council of Immokallee Farmworker's call for higher pay for picking tomatoes.
The related links.
Farm Security Administration