Media concerning green technology is at–
Greentech Media is devoted to covering emerging green and clean technologies.
As renewable energy becomes an increasingly large sector, the business community needs a source with up-to-the-minute news on solar, smart grid, enterprise energy solutions, wind energy, electric vehicles, biofuels, water, batteries and storage, finance and venture capital [VC], and policy.
1625 Massachusetts Ave, NW, Suite 300,
Washington, D.C. 20036

"uncontrollable verbosity"
Joe Biden and the press: A case study in the absurd




by Eric Boehlert
"As for what Biden was actually saying out on the campaign trail about the country's future and the Democratic agenda, journalists didn't show much interest in that. They wanted to tell only one Joe Biden story: He's a gaffe machine!!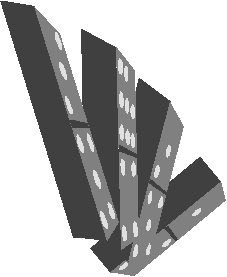 Indeed, the Biden coverage often had nothing to do with substance and almost everything to do with style. Doesn't that perfectly capture the determined unseriousness of today's feed-the-beast campaign journalism?
Meanwhile, you haven't heard much whining from the left, but if you wanted to select the candidate who was unfairly used as the media's punching bag during the general election season, it was clearly Joe Biden.
According to a media survey conducted by the Pew Research Center's Project for Excellence in Journalism, "Biden's coverage was among the most negative of any candidate studied, more so than Palin's and close to [Sen. John] McCain's. Excluding the week of the vice presidential debate, 48% of Biden stories carried a clear negative tone. Another 35% were neutral or mixed. Just 17% were positive."
---


Sources: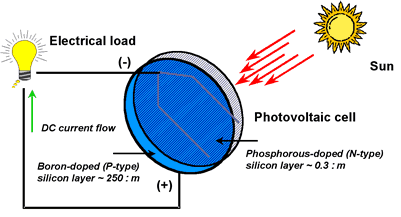 Solarnation is http://www.solarnation.com/
"Solar Nation is a leading photovoltaic solar company, serving the needs of business, government and non-profit clients across North America. One of the few fully integrated photovoltaic solar providers." Photovoltaic is the generation of electrical current from ultraviolet radiation and has been known for over a century.
Greentech Media Headquarters

---
Boston
214 Cambridge St, Suite 4
Boston, MA 02114
+1 617 500 4257

San Francisco - Editorial Headquarters
251 Kearny St, Suite 510
Second Floor
San Francisco, CA 94018
Contact our news team:
editors@greentechmedia.com
+1 415 777 9914

New York
152 West 25th St.
Suite 401
New York, NY 10001
+1 718 384 5190
American Press media | international press media | BBC: British Broacasting Corporation | BBC Radio

Postman | Technopoly | Sontag | Rose