The Getty Museum of Art: Los Angeles, California.
Media, Is that what determines reality in a polarized society?
Editor & Publisher recently reported on a new poll of Americans' attitudes toward the news media:
A new Gallup poll released Friday, October 19, 2007, show[s] a wide gap between how Republicans and Democrats view the mass media. Nearly 3 in 4 Republicans say the media is "too liberal."
[Gallup director Frank] Newport explains:
"Republicans in America today remain deeply distrustful of the national news media -- in sharp contrast to Democrats, who have a great deal more trust in the media's accuracy."
Exactly twice as many Democrats (66%) express some faith in the media compared with Republicans (33%).
More than twice as many Americans say the news media are too liberal (45%) rather than too conservative (18%).
But Newport adds: "Americans' views of the bias in news media are highly related -- as would be expected -- to underlying political orientation."
Some 22% of Democrats find the media "too conservative," but this is a much lower number than the Republican assertion [that the media are too liberal] (77%).
Between the media's treatment of Gore and their handling of the run-up to the Iraq war, how can Democrats have so much faith in the media and Republicans so little?
There are probably a large number of factors that play a role, but two seem obvious: The American people are rarely told about the media's peddling of conservative misinformation, and they are frequently told that the media are "liberal."

The media today has been splintered into multimedia sources of "electronicsally mediated" tools by which we communicate.
The ecological footprint of humans on the Earth.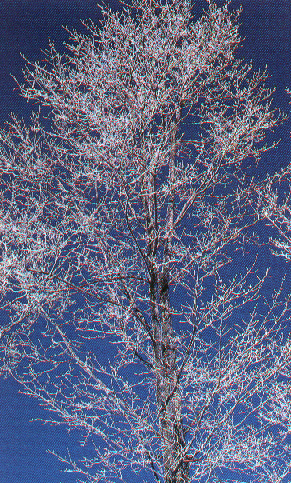 On the value of communications.
The Communication's Revolution.
The National Wildlife Federation.

This page was created, by J. Siry.