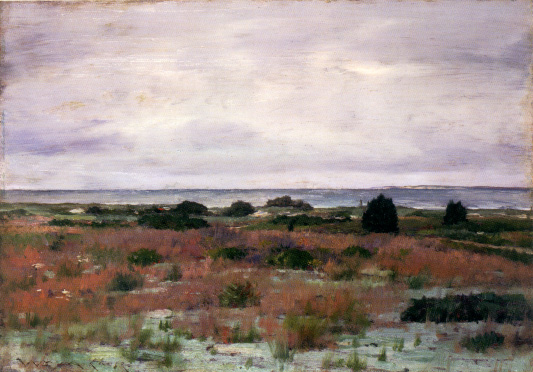 "A PORTRAIT OF AN AQUIFER RECHARGE AREA" Shinnecock Hills, Long Island, N. Y.
Density and Hurricane exposure.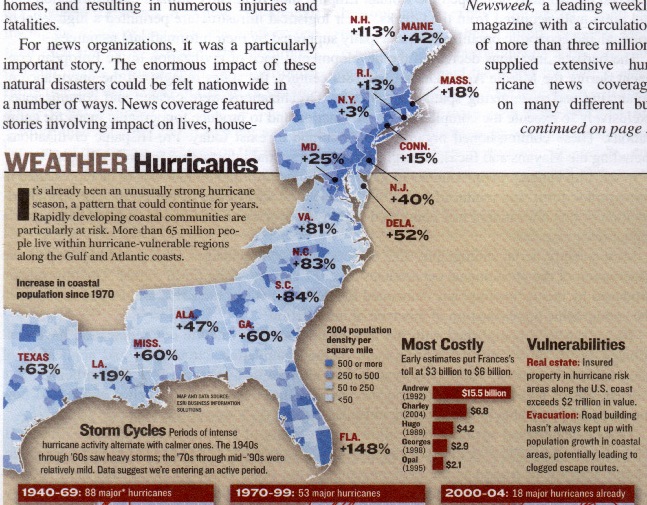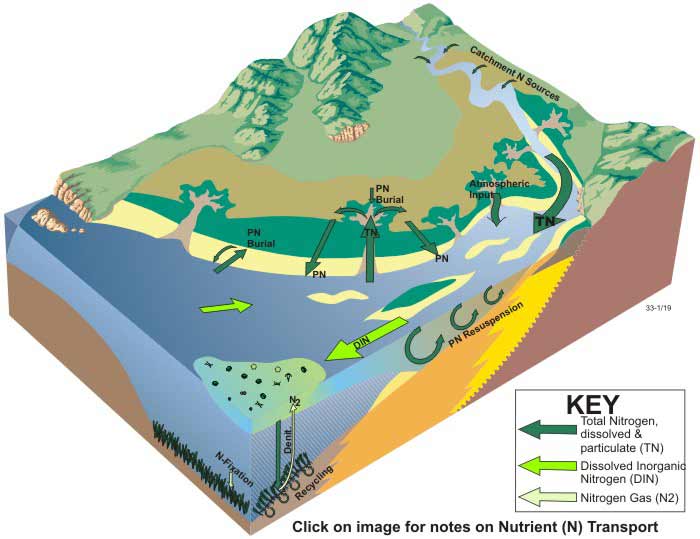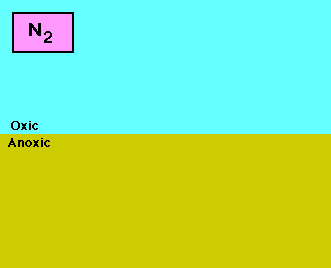 Nitrogen Cycle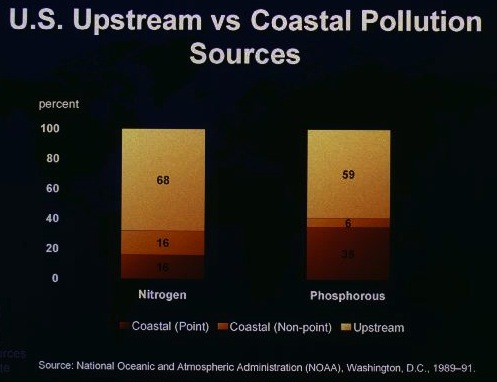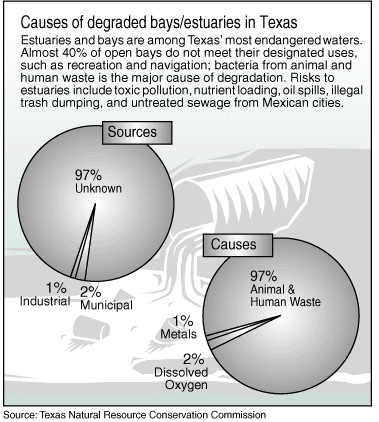 lay of the land
Minimizing nutrient stains and maximizing the capture of materials on location is critical to the effective conservation and development of the island I envision, because I want to reduce the human foot print.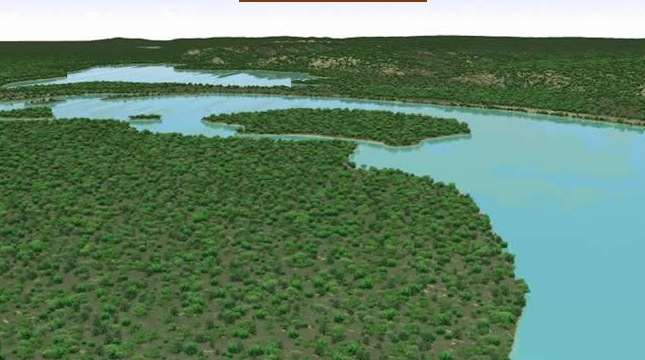 Solutions grow from place, if ecological accounting informs the design, then making nature visible can make adevelopment intructive as well as comfortable and enduring.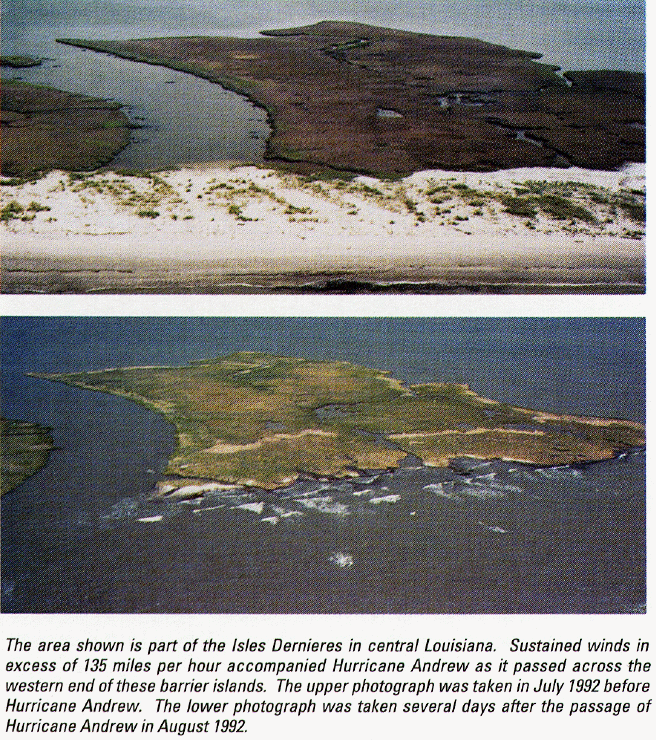 .
Trees are an indicator of maritime forests.
Forests are evidence of an absence of storm surges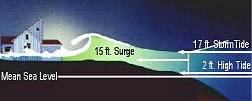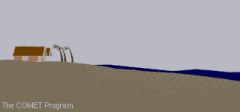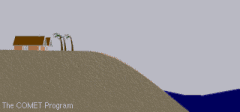 Storm swells can destroy coastal construction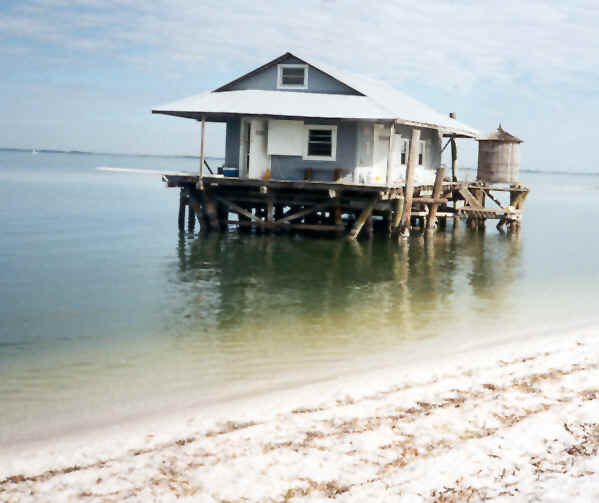 20 foot and created storm surges accompanied Hurricane Katrina along the Gulf Coast.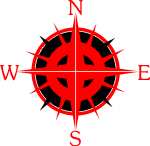 Due to the ephemeral physical character of islands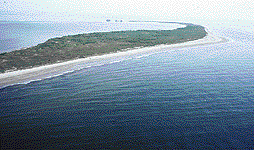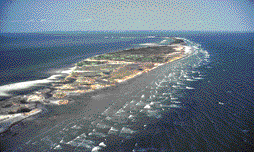 the vegetation and wildlife are vulnerable to storms.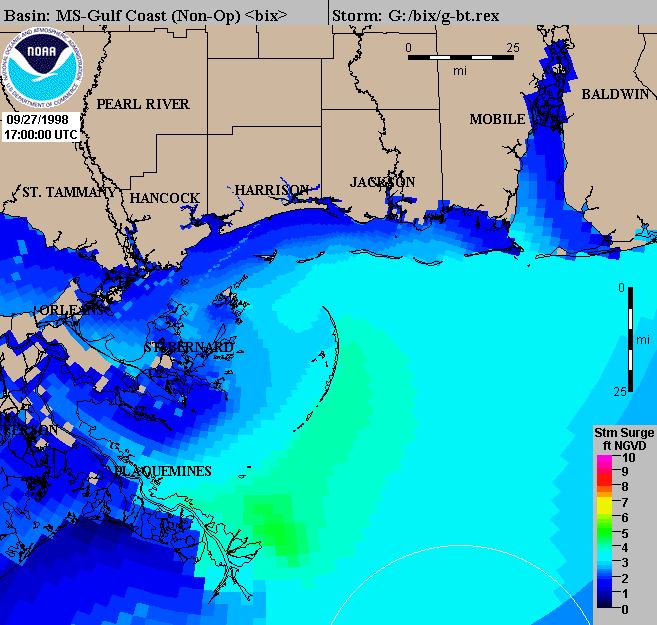 Social implications.
So building on bluffs, behind forests, or on knolls created by maritime forests is one of several ways to safely place structures.

Martha's Vineyard cottages are on a bluff atop a forested knoll, but they are also raised more than a foot above the ground, without any significant loss of aesthetic appeal.
Access to the shore.
Transport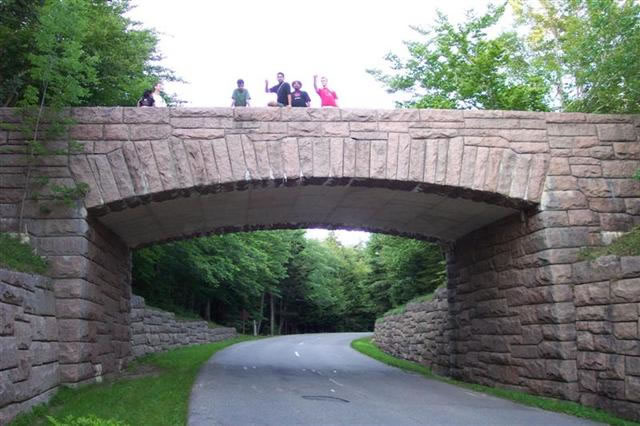 Overpass to separate different kinds (modes) of transportation is an essential ingredient in making nature visible.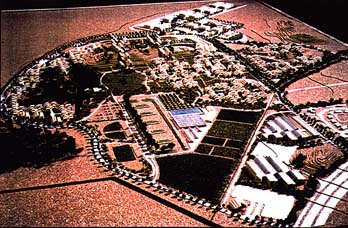 Ecological accounting informs the design in this solar village; 2 to 5 kilowatts of electricity per household can provide and energy efficient home with its power needs. The cost remains high from $16,000 to $45,000.
The Cape Hattaras lighthouse had to be moved due to erosion.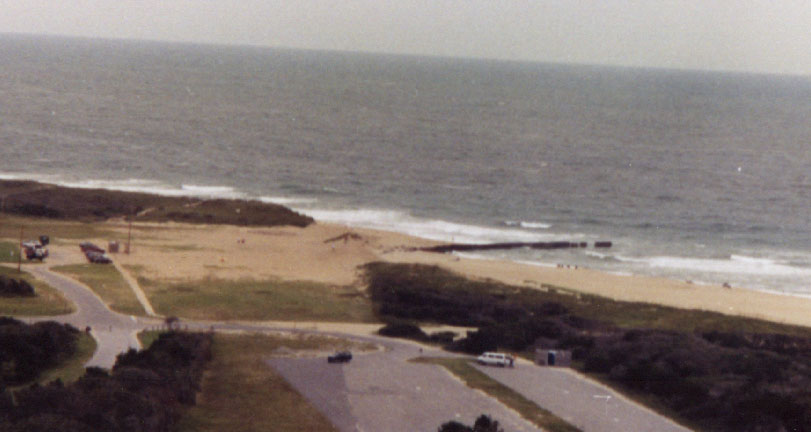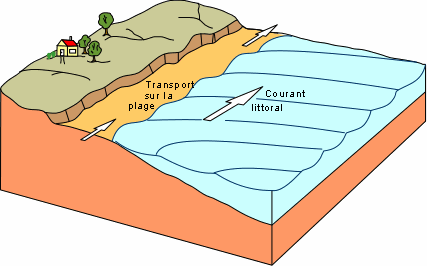 Even without storm surges, littoral drift from the long shore currents, can literally carry an island away grain by grain of sand.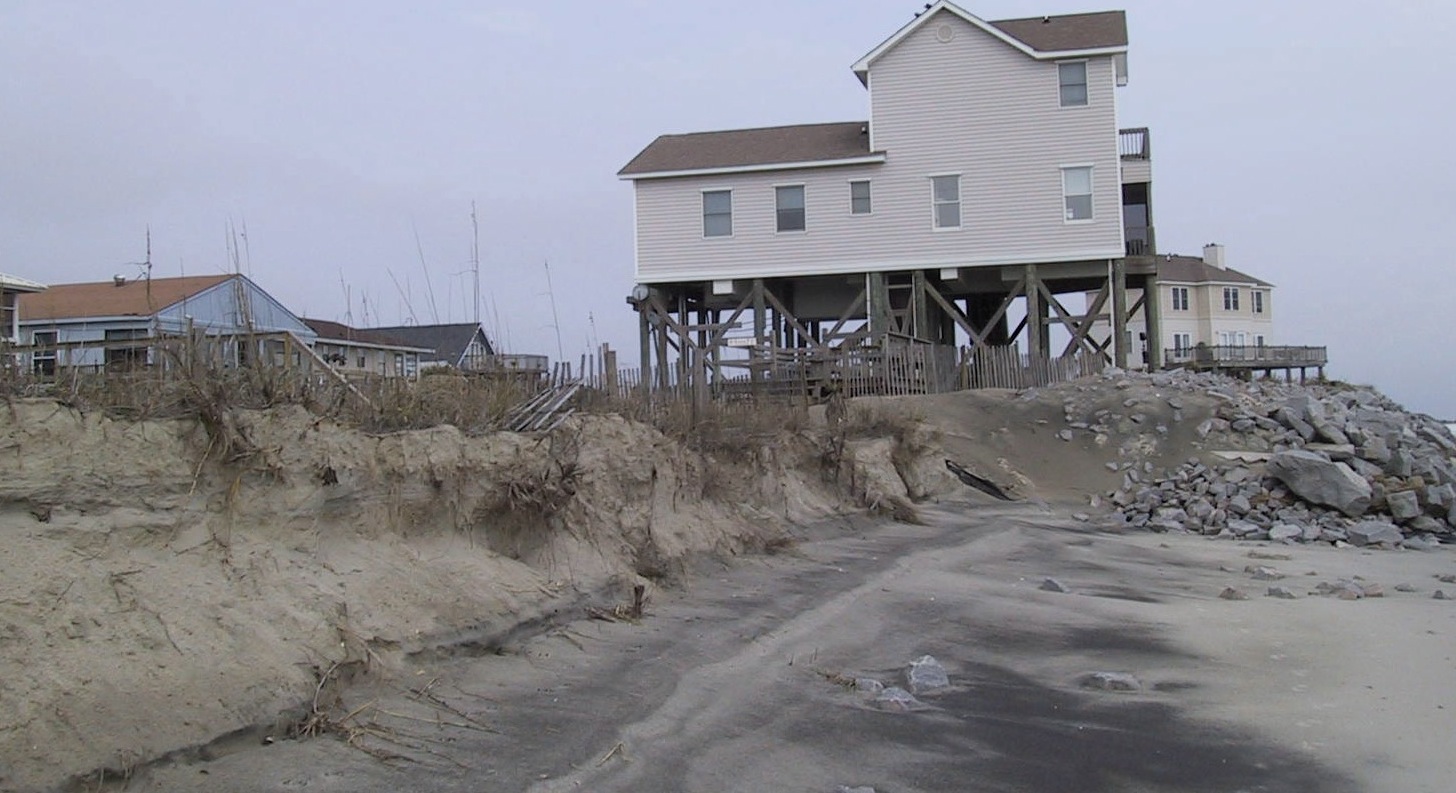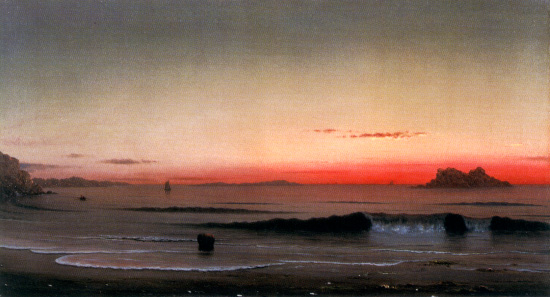 Martin Johnson Heade, Singing Beach (1863)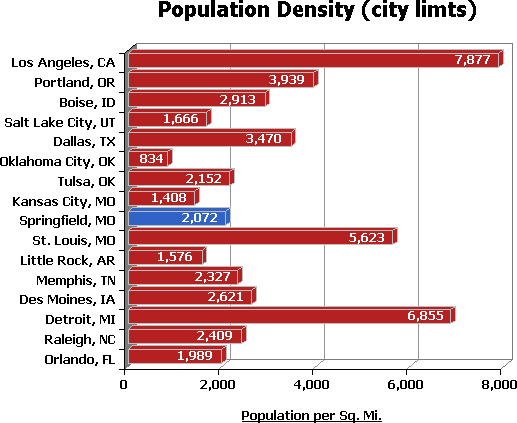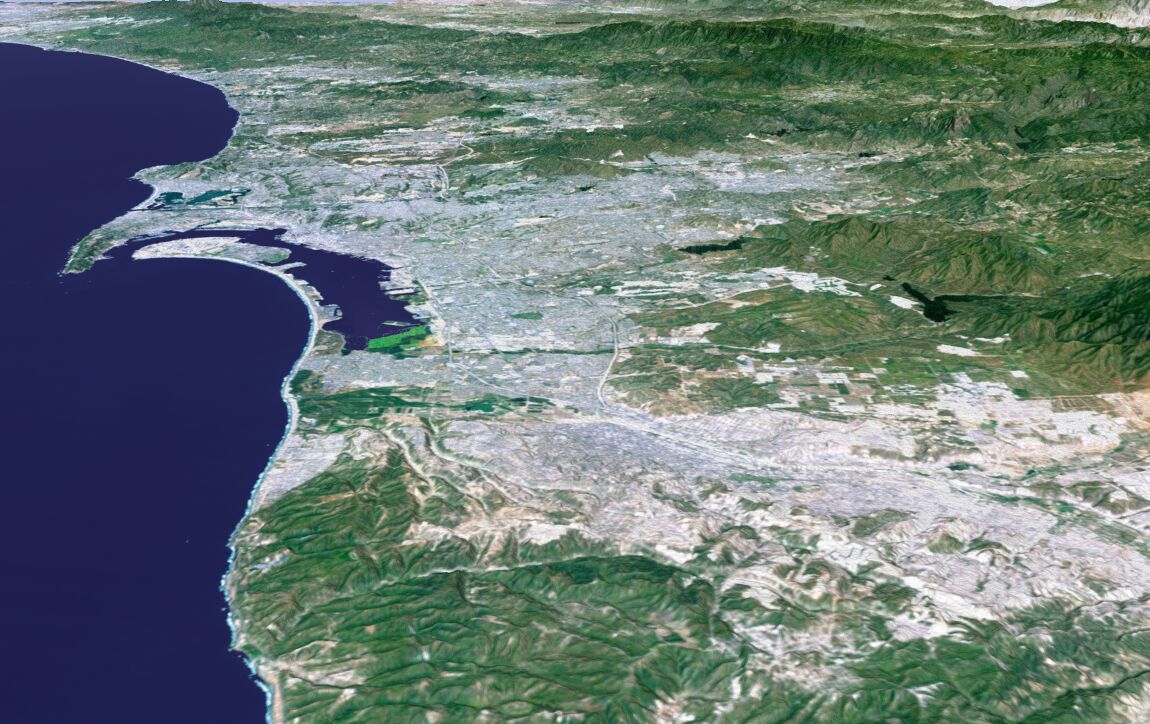 Coronado peninsula, a sand spit, La Jolla and San Diego Bay, California