Assessing our successes and our failures.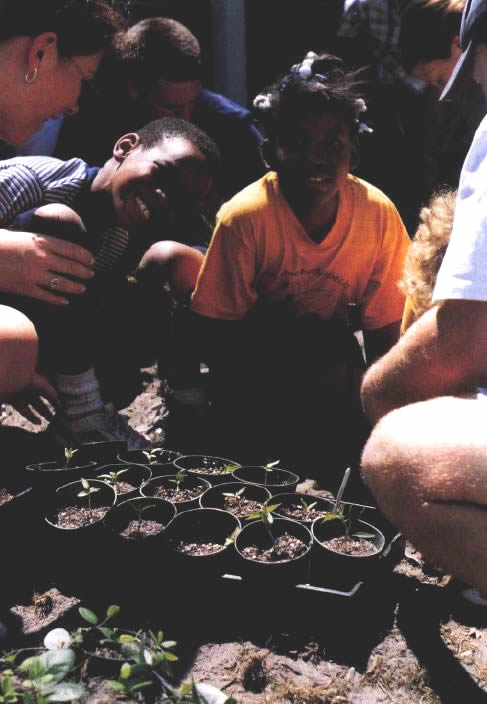 Curiosity about our world instills in us desires to learn more and master some body of knowledge. This ultimately depends on being capable of informing our selves.
The purpose of a liberal education is to promote "the cultivation of human powers,"
according to Donald Levine, former Dean of the College at the University of Chicago.
Because such a call to knowing ever more about a changing world condition requires that we collaborate, you and I are embarking on an adventure in finding out what you want to learn based on the skills you wish to practice and the knowledge you wish to acquire. Your intellectual growth is of utmost importance to me.
In order to see if your intentions and mine overlap to any constructive end, this survey below is a chance for use to begin a conversation about what we both need to know about one another and this course.
Welcome to an on-line goal assessment exercise for the courses that I teach.


See the course syllabus for details unique to each course.
Do our learning styles differ? | my question to you | my goals | compare and contrast our goals | My mission is
Exploring your interests and goals

Dr. Siry

A User's Guide to discovering your identity, place, and relation to others, society, and nature.

This is an inquiry about how we humans meet our basic needs for satisfying our curiosity, storytelling and bearing witness to events.

DNA is a molecule that retains information.
Do our learning styles differ? | my question to you | my goals | compare and contrast our goals | My mission is
What is your learning style?

No two people learn the same precise way, see styles of learning for more.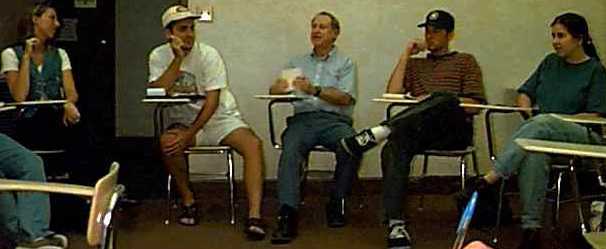 Comparing our approaches
Do our learning styles differ? | my question to you | my goals | compare and contrast our goals | My mission is

After reading the syllabus and the learning styles site please write to me about your intentions:
Please write a description of your goals (for this course) by answering the question:
"What would allow you to succeed in this course?
Exploring our goals:

by Dr. J. Siry
My intentions with respect to this class is that you are able to excel in the practice of inquiry and defending your own conceptual grasp of details without resorting to poor arguments.
To do this you should select passages to interpret verbally and in

writing every day from the assigned readings. Make a list of evidence as you read that would support your interpretations of these significant passages. Then be capable of comparing and contrasting the meaning you derive from the arguments, interpretations and evidence for the passages you are accumulating.

read critically a variety of sources to extract meaningful evidence.
write about how we live and develop arguments for how we ought to live.
think through problems and apply evidence from the textbooks and discussions.
listen to one another and produce individual presentations from shared conversations.
speak persuasively in a variety of ways to inform one another.
express your understanding of the readings to each other verbally and in writing.
create a spirit of inquiry in and out of class that allows each person to contribute.
learn from one another's studies, insights, and experiences.
design a means of living that minimizes our impact on the earth, land, water, and other resources.
redesign your initial ideas with respect to prejudices and biases about gender and "typological thinking," as related to the course content.
Critical thinking demonstrate a means to identify significant from unimportant evidence to support your arguments and to see how support for interpretations is formulated from careful analysis of the facts.
Do our learning styles differ? | my question to you | my goals | compare and contrast our goals | My mission is




Class etiquette:
You must hand work in on time, late work is penalized, regardless of the excuse so plan ahead!
You may not walk out of class, arrive late or disturb other students.
We have rules because a classroom, field site or off campus location is a refuge for the mind where we learn from one another by respecting each other's ideas and needs.
Do our learning styles differ? | my question to you | my goals | compare and contrast our goals | My mission is

What must I do to do well in this class?
[Schematic diagram quiz] [How we learn] [An Ecology of the mind] [Assessing how you learn]
1. Attendance
Going every day with the assigned reading completed, asking informed questions and being capable of summarizing in writing what all of the authors are saying.
Being attentive to the questions you are asked based on the assigned readings.
2. Texts
Reading critically by taking notes on all of your books so you can discuss, compare, and contrast each author's ideas in class.
Always refer to the texts and their meaning in your discussion and essays!
3. Assignments Press here for the value of each activity.
Completing these routine tasks: homework, notes on reading & questions
Writing traditional papers

Going to the Library to get assistance!

Journal, notebook, log, or day book

Keeping a daily record or diary about readings and thoughts.

Traditional project

Designing a web page, adding to a Wiki, drawing and describing an ecologically effective home.

Untraditional project:

Going to the center for community engagement, an inner city school, beach restoration work, or helping film a video for the web!
Project

A project may be a useful exercise to someone else that connects your readings to the community through conducting interviews, drafting news releases, or constructing an on-line (WWW) resource, with adequate reflection from the class discussions and readings allowing others to better envision America's or Rollins ecological situation and role in the world.

Do our learning styles differ? | my question to you | my goals | compare and contrast our goals | My mission is