..............
concerning conservation, preservation, and ecological health.
Basic context | Media | Environmental circumstances | Learning outcomes | Author's views
"'Nature knows best ' is shorthand for the . . . array of substances and reactions that are essential to life."

"people are caught in the clash between the ecosphere and the technosphere."

"A free lunch is really a debt."
Barry Commoner, in Walker, pp. 497, 499- 500.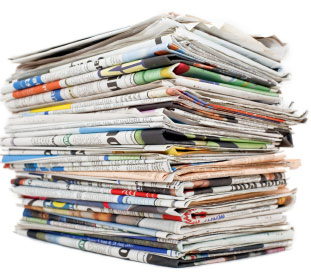 Media as a purveyor of information:
Ross Gelbspan, Boiling Point, 2004 and The Heat is On,1997.
Neil Postman, Amusing Ourselves to Death, 1985.
---
Authors | Emerging circumstances | Siry | Wilson | Walker
---
For over two decades, ecological consequences of social development have been clear.
Fifteen dolphins beached on a North Carolina Beach, 8-21 to 23, 05.
Forests, Scapegoats and Global Warming, George Woodwell, (2-11-92)
Legacy of Pollution, Blaine Harden, (12-15-91)
Big, Bad Beef, Jeremy Rifkin, (3-13-92)
Folk Remedy may Wipe out Tigers, Malcolm W. Brown, (9-22-92)
Still Killing Whales, Colman McCarthy, (6-29-91)
Loss of Genetic Diversity Imperils Crop Advances, William K. Stevens, (6-25-91)
The Extinction Crisis, William Allen, (1-19-91)
Sounding the Alarm on Threats to Earth, Harry Sayen, (4-22-92)
Basic context | Media | Environmental circumstances | Learning outcomes | Author's views

---

Student learning outcomes with respect to understanding the depth of the conversation.

Identify and integrate factual information from across the scientific disciplines and apply these concepts in an ecological context to tightly connected environmental circumstances.

Describe data as essential to understand the chemistry, geology, geography and biology and analyze how they impact human social conditions:

Select pertinent examples to describe and summarize the contingent relationships between scientific approaches to environmental matters and political authority, social impacts, economic facets, and ethical perspectives on the environment.

Guatemalan highland's rain forest.
What are the five most serious environmental predicaments or problems? What is your evidence?
1.

2.

3.

4.

5.
Keep track of the above stories and their current or contemporary counterparts.
What does the media say are serious problems:
| | | |
| --- | --- | --- |
| Problems | Your beliefs | Media opinion |
| Severity | extinction of species | pollution of water |
| 1 | | |
| 2 | | |
| 3 | | |
| 4 | | |
| 5 | | |
---
Basic context | Media | Environmental circumstances | Learning outcomes | Author's views
---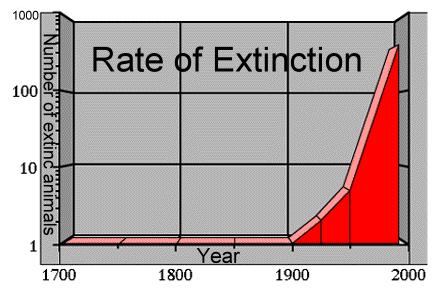 Author's views
selected (edited) by Melissa Walker of Emory University:
---
"No more than one or a few decades remain before the chance to avert the threats we now confront will be lost and the prospects of humanity immeasurably diminished."

(H. Sayen: ¶ 24, p. 33 in Walker)

"What's being lost now isn't going to come back," he said. "You start dropping species out of an ecosystem and the ecosystem is going to go bust."

(W. Allen, ¶ 20, p. 30 in Walker)

Dr. Day "And it's all too easily taken for granted."

(W. K. Stevens, ¶ 28, p. 28, in Walker)

"The project is urgent. The cost of the delay could be the world's forests, the biotic wealth they contain, the environmental services they perform and a possibly irreversible contribution toward making the earth too hot to live on."

(George Woodwell, ¶ 11, p. 17, in Walker)

"Depending on how you view the world, the academy's [National Academy of Sciences] report can be a little comforting, or extremely disturbing."

(William Booth, ¶ 21, p. 15, in Walker)

---
Waiting for scientific certainty...
"...learn to act in the presence of substantial doubt. The sensible way to do that is by taking relatively low cost steps to reduce the risk of highly unpleasant outcomes – in the same spirit we buy insurance."
Jessica Tuchman Mathews (¶ 8, p. 12, in Walker)
---
Basic context | Media | Environmental circumstances | Learning outcomes | Author's views
---
What you choose to do, and decline to do, will make all the difference in your life, and the life of the planet.

J. V. Siry
E. O. Wilson's The Diversity of Life, chapter Storm over the Amazon.
---
problem, a perceived difference between an existing and a desired state of affairs, situation, or condition.
predicament, a state of being or condition from which a desired solution to the situation is not probable for any of a variety of scientific, social, or psychological reasons.
purveyor, one who offers a service or merchandise in exchange for a fee.
see: real vs. ideal.
see: problem solving.
---
Basic context | Media | Environmental circumstances | Learning outcomes | Author's views