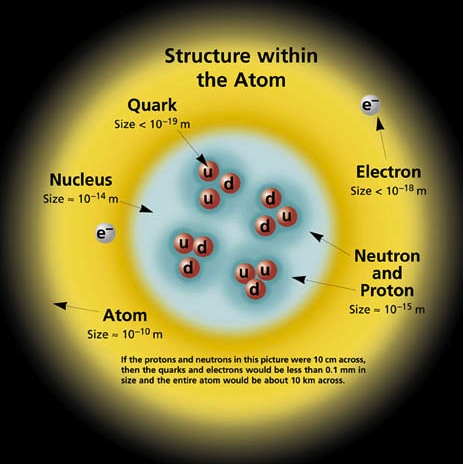 The term nanotechnology refers to the size of instruments. Hence these are the tools of the very, very small world of molecules and atoms. "There's a plausible argument for everything, but there are detailed answers to nothing."
Philip W. Barth, Hewlett-Packard (c. 1999)
---
"There's Room at the bottom" quipped Richard Feynman.
...Nanotechnology and the hope of the not so large machines.
---
---
Nano particles are small but have mass. "Mass

is a means of explaining rather slow moving objects. Objects with increased energy of momentum appear as particles. All objects are waves. As velocity increases even enormous objects behave as waves. So alpha (helium nuclei) particles are rather "slow" objects but are, nonetheless waves, whereas gamma radiation is very high frequency, possessing high energy momentum and we refer to these emissions as waves of radiation.
The word nano is derived from a division of the world standard meter into one billion units, thus a nanometer is one billionth of a meter in distance between measures.
---





The different stages of development

The condition of nanotechnology today is that of just having started. That means there are incipient designs, tinkering and more expressed hope than empirically proven capacity to produce desired, let alone commercial, outcomes. Like all technologies, this technique must move through all four stages of development, two of which are mentioned below.

So far the transitions are from
Invention stage to

Prototype stage
micro electromechanical systems (MEMS)
dust or sand grain sized monitors or sensors polymers etched by x-ray beams (high frequency photons) hair-thin piece of silicon motion detectors to initiate inflation of air bags.
Toyota has the smallest engine measuring .7 of a millimeter in size
Michio Kaku, Visions, pp. 269-270.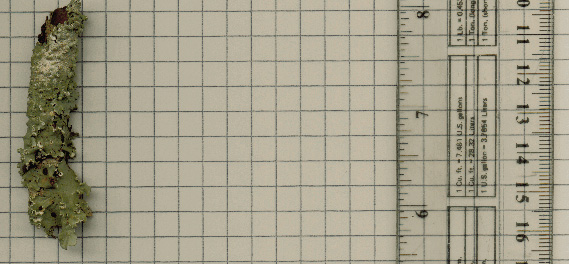 One micron is a unit of length equal to one millionth of a meter—called also micrometer, mu, [ 1/ 1,000,000th of a meter] or one thousandth of a millimeter 1/1000th mm. A micron is about the size of a bacteria (they range from .3 to 3 microns in size),while a healthy red blood cell is 5 microns in diameter.
1 Angstrom is equivalent to 0.000001 meter. An angstrom is a unit of length which equals to 0.1 nanometer or one ten-millionth of a millimeter.

The angstrom is not often used nowadays. It has been largely superseded by the nanometer(nm), which is 10 times larger; 1 nm = 10 angstroms = 10-9 meters. Hence, a billionth of a meter.

By comparison, the neutron & proton are one quadrillionth of a meter or 10-15 meters.
IBM laboratories
1989, scanning tunneling microscope detect individual atomic force fields

1996, scanning tunneling microscope used to move molecules and form six sided ring molecules.

1997, buckyballs (60 carbon atoms in a matrix) were used to construct anatomic sized counting device: an abacus. currently, carbon cylinders called nanotubes are hexagonal six carbon rings arrayed in a cylindrical manner to form an atomic sized fiber.

first step to making a microscopic, molecular on / off switch
bridge step to an atomic wide metal fibers to conduct electrons

---

"These micro-devices...are still a far cry from the self-replicating micro machines envisioned by the gurus of nanotechnology. If they are possible at all, it will be in the era after 2050."

p. 272.

"Given the rapid progress in manipulating individual atoms, the first generation of simple molecular machines may very well be built within the next decade. But the full promise of nanotechnology (self-replicating molecular machines that can move molecules at will) remains purely speculative at this point."

p. 273.
Moving molecules and building molecules are two very different functional tasks.
Instructing machines is one thing, designing self-activated machines is quite another. Robotics reveals that sensors and machines can simulate self-control. What remains to be demonstrated is how machines, even automated machinery, can possess the requisite artificial intelligence (AI) to sense conditions and act in non-detrimental ways.

Michio Kaku, Visions, pp. 269-74.

---

So what do Robots require to become more human?

Pursell | Tenner | Pacey–World| Pacey–Meaning | Postman | Eberhart | Snow | Kaku

---

---