Are we trapped by ignorance of our collective past or are we more imprisoned by our current prejudices?
Octavio Paz | Sydney Mintz | Alfred Crosby | W. E. B. Dubois | Jamaica Kincaid | Table | Map | Terms|
"There is a striking paradox here. The parts of the world that today in terms of population and culture are most like Europe are far away from Europe – indeed, they are across major Oceans – and although they are similar in climate to Europe, they have indigenous floras and faunas different from those of Europe."
Alfred Crosby, Ecological Imperialism, p. 7.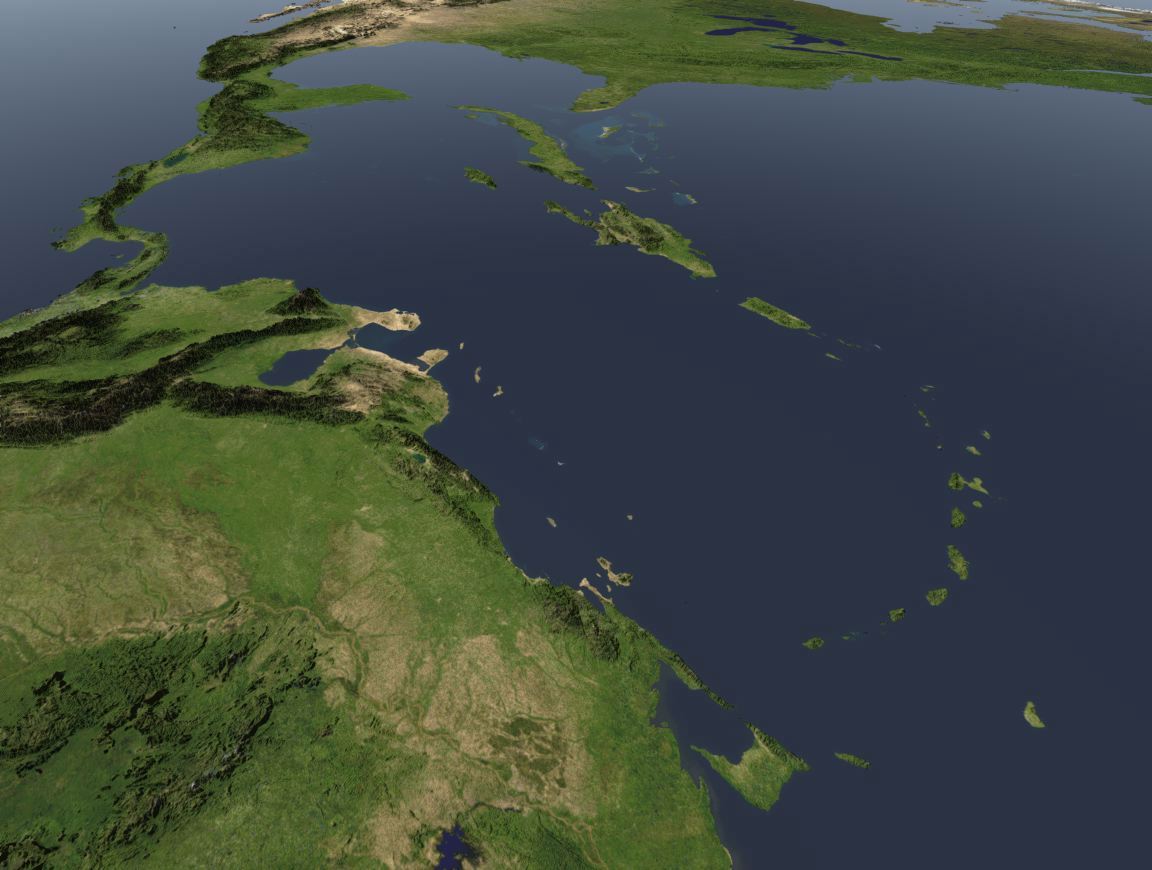 Each of the authors Derek Walcott places into "a landscape furious with vegetation in the wrong light and with the wrong eye," as he sees Crosby, Mintz, Dubois, Diaz, Kincaid, Paz, Keen and Haynes, and Greene develop a fragmentary perspective on the Caribbean that cannot be ignored; yet cannot be fully believed.
Walcott argues that "Caribbean genius is condemned to contradict itself." The variety of these perspectives belies a contradiction in unity that each writer possesses due to the peoples' bicultural qualities in these island, coastal and interior regions.
"The sigh of History meant nothing here. These two visions, the Ramleela and the arrowing flocks of scarlet ibises, blent into a single gasp of gratitude. Visual surprise is natural in the Caribbean; it comes with the landscape, and faced with its beauty, the sigh of History dissolves."

Derek Walcott, 1992
Bicultural means for a person to be a member of two distinct if not competing cultures, thus not feeling at home in either the dominant culture or another culture to which their parents or grandparents belonged.
Loading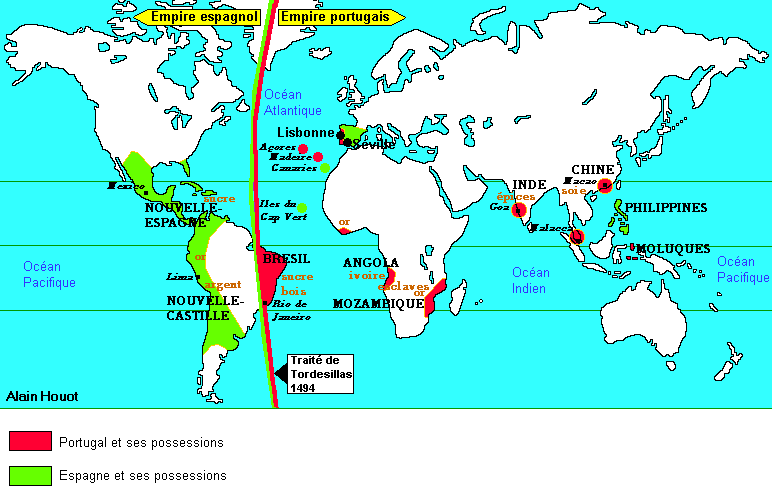 The Pivotal Period of Caribbean cultural fusion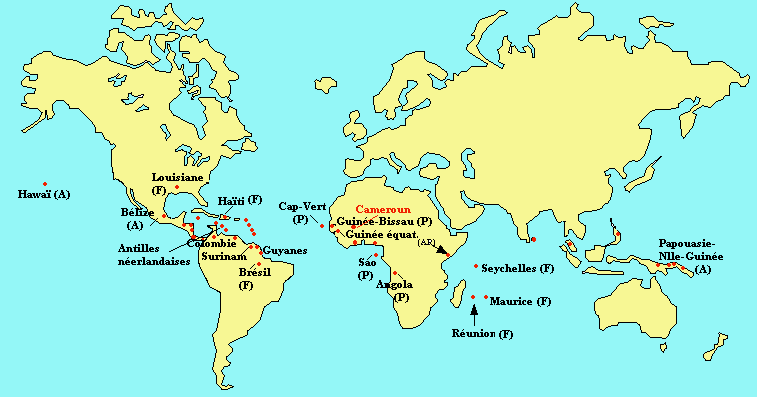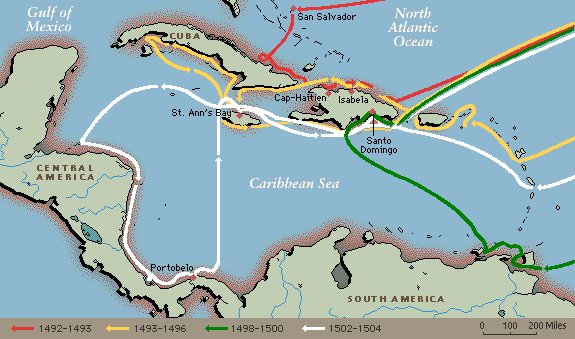 Map of Columbus' four voyages from the summer of 1492-1504

---
National origins of the United States' populations from the Americas: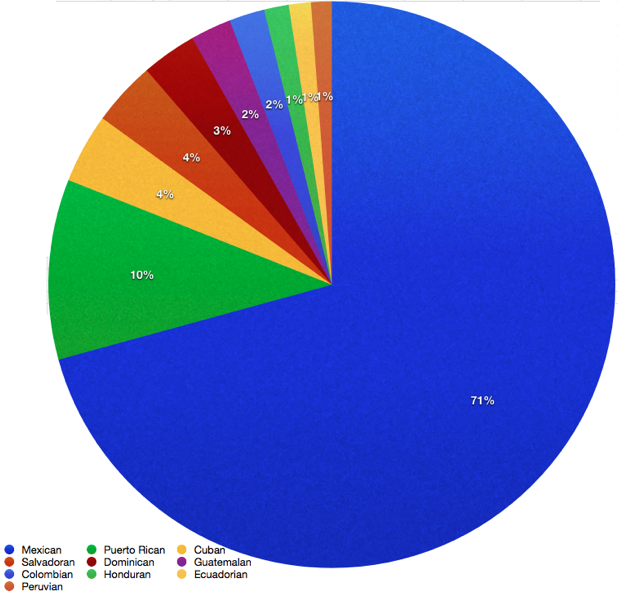 31.7 million Mexicans
4.6 million Puerto Ricans
1.7 million Cubans
1.6 million Salvadorans
1.4 million Dominicans
1 million Guatemalans
909,000 Colombians
633,000 Hondurans
565,000 Ecuadorians
531,000 Peruvians
Themes in Labyrinth of Solitude
Myth of Narcissus and
The Life & Adventures of Robinson Crusoe by Daniel Defoe, 25 April 1719.
This very early novel is based on the real-life experiences Alexander Selkirk from September 1704 to February 1706 as a castaway. An appeal of the book among some readers is the capacity for critical readers to find inspiration in the inventiveness and resourcefulness of the fictional Crusoe its alleged hero, sole survivor of a shipwreck who is marooned on an desert island.
A rather poignant event, after more than two decades of unbroken solitude, is the relationship that Defoe has Robinson Crusoe develop for an escaped slave, called "Friday," who Crusoe discovers is another survivor fleeing for his life at the hands of violent tribesmen from the South American continent. The book in these two men's encounter reveals a microcosm of 18th century beliefs about ethnic differences and the savage conditions of the more remote parts of the Americas.

A dialectical method suggests that the reconciliation of opposites requires an analysis of antagonistic forces to reveal the hidden dynamics of history.

Thesis – history is shaped by material culture, technology, and capital.

antithesis – history is shaped by ideals, moral concepts, and people's beliefs.

synthesis – the historical changes we see are produced by resistance and adaptive reuse of tools under the influence of persistent social psychological prejudices.

---

The Antilles

The setting is "Felicity, Trinidad, West Indies" and the East Indian Hindu residents there performing Ramleela, the epic dramatization of the Hindu epic the Ramayana . . . .

"Here in Trinidad I had discovered that one of the greatest epics of the world was seasonally performed, not with that desperate resignation of preserving a culture, but with an openness of belief that was as steady as the wind bending the cane lances of the Caroni plain."

"an ocean of cane"

He was "a reality entering an illusion"

" . . . not amateurs, but believers."

The cane fields, indenture,

"elation, delight"

"Memory that yearns to join the centre, a limb remembering the body from which it has been severed, like those bamboo thighs of the god. In other words, the way that the Caribbean is still looked at, illegitimate, rootless, mongrelized. "No people there", to quote Froude, 'in the true sense of the word'. No people. Fragments and echoes of real people, unoriginal and broken."

Graham Greene, The Comedians,

Haiti was a comic-tragedy of Antillean development and continues tragically as a microcosm of Caribbean contributions to the European and American struggles for world domination from commercial and political revolutions to current commercial domination.

A Small Place
by
Jamaica Kincaid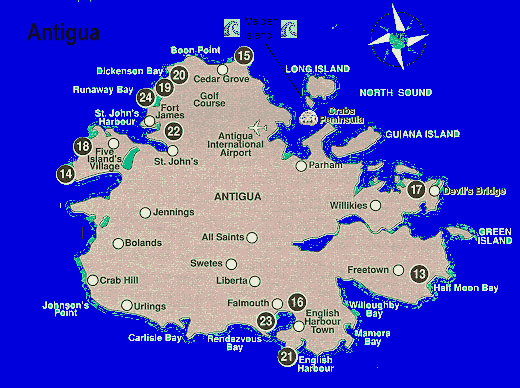 ---

"You must not wonder what exactly happened to the contents of your lavatory when you flushed it. You must not wonder where your bath water ends up."
A Small Place, pp. 13-14.
---
The Caribbean and Mexico as the crucible of global commercialism, capitalism, and industrialism before 1800.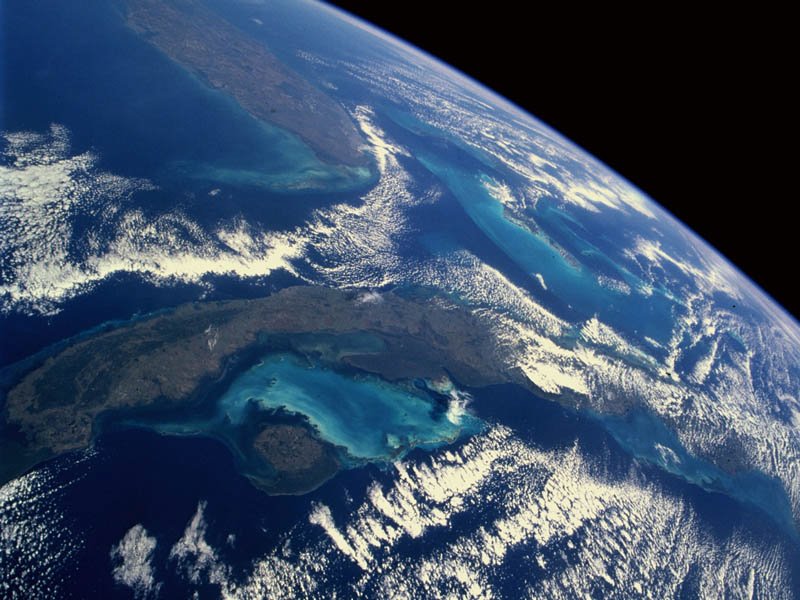 "Birth, copulation and death . . ."
T. S. Elliot
"The history of the world, by which of course we mean Europe, is a record of intertribal lacerations, of ethnic cleansings. At last, islands not written about but writing themselves!"
Derek Walcott

Octavio Paz | Sydney Mintz | Alfred Crosby | W. E. B. Dubois | Jamaica Kincaid | Derek Walcott
---
Mintz | Crosby Index | Paz Summary | Conclusions
---