Where can we find culture?
A discussion by Dr. Alice Ingerson, Arnold Arboretum, Harvard Univ. (Durham, North Carolina, ASEH, April 30, 2001.).
---
Anthropology is allegedly the study of people's inherited attributes and customs that asks:
If we say it is a number of persons forming a discrete group but that there are no separate discrete groups as case studies in the research of Anthropology have shown. Thus many anthropologists have negated the concept of culture.
For example do people using the words "my culture" mean:
1. Major religious traditions?

2. Claimants to sources of wealth (First Nations, arguing for resource and human rights claims)?
Essentialist approach is sometimes implied by designating types that have no origin in reality:
"Culture as an ecosystem" muddles the distinctions of two generalities: culture is a generality and ecological system is an even less bounded generalization about the function and structure of natural areas.
."Epistemic blocks crosscut by disciplinary resistance!"
This means bodies of knowledge based on rigorous rules of evidence and methods are often different from one discipline to another. Putting information together from disparate disciplines is fraught with problems.
---
The historical use of the term culture in Anthropology has changed in 150 years:
---
Each of these above ideas can do a certain amount of work, but one must always ask, what are you trying to do and what are the challenges you are trying to address.
Consider the context of a South African Anthropologist:
The context of the way we use words, phrases and terms is critical to determining the meaning of what we express.
Culture and Truth
When using words consider the influence of your data on the community and the activist community into which your words or evidence will be used.
Lesson: Honesty is preferable to hyperbole.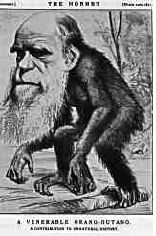 Meaning that:
Descartes said to doubt everything and reduce knowledge to its base components: what is essential to our knowing anything?
Darwin argued that people, like their animal ancestors acquire behaviors we call traits and pass them on to others by observation and mimicry.
What then do we mean by acquired traits if, as specialists suggest, that culture does not really exist?
People differ for many reasons some biological, or ethnic; that is their genetic endowment based on ancestry and some acquired or learned from being with others.
| | |
| --- | --- |
| Inherited | Acquired |
| biological | learned |
| ethnicity | culture |
| instinct | practiced |
---
Characteristics of acquired traits
With respect to people's inherited traits consider these basic categories of apparent differences among societies:
Language or linguistic dialect
Faith, both sacred and profane

Religion

Ideology

Ritual behavior (customs)

Diet

Livelihood (means of subsistence)

Rules of behavior (sanctions, taboos, punishment and accountability)

Art and expressive performance or means to instruct

Practice, the actual things people do.

Culture is an acquired set of capacities or suite of traits.

---