"The climate change we now face is the inadvertent result of human actions.
"Scale problems, thresholds, non-linearities, and lags all can in various ways complicate and worsen many of the interacting problems we face."
p. 288.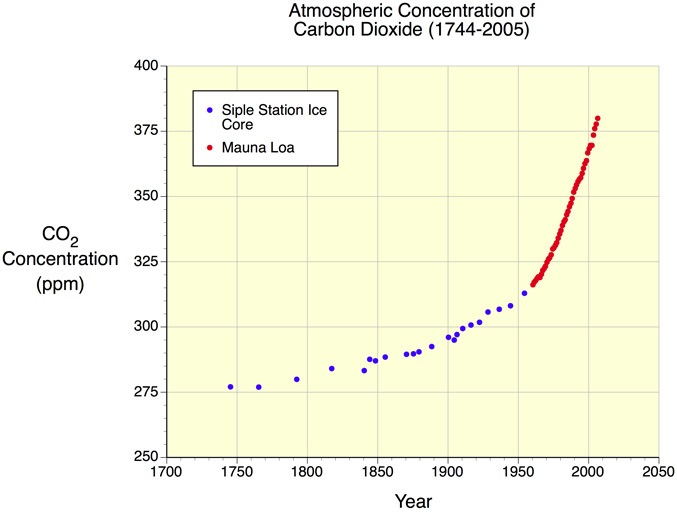 "The climate is controlled by the heat balance of Earth–how much the sun warms the atmosphere and the surface–and human being have been changing that balance in two important and related ways."
p. 264.
Humanity's dominance on Earth means that we cannot escape responsibility for managing the planet....Our activities are causing rapid, novel (new), and substantial changes to the Earth's ecosystems. Maintaining populations, species, and ecosystems in the face of those changes, and maintaining the flow of goods and services they provide humanity, will require active management for the foreseeable future."
pp. 288-289.
Global climate heating is abrupt and driven by a steadily increasing rate of carbon emissions are pushing the air and oceans toward the point of saturation. Once aloft carbon vapor gas can remain active in the air for well over a century. As the land and ocean plants are lost to pollution and land-use changes the capacity of the oceans and vegetation to absorb carbon dioxide is diminished leaving additional carbon dioxide in the air to trap heat radiation.

We have altered the planet's cooling system, transformed the oceans and caused centuries of anticipated sea level rise because of our inability to replace polluting fossil fuels with either re-vegetation to absorb the excess carbon emissions, or replace our fossil fuels.
Three authors have suggested in their conlculding remarks about global heating and abrupt climate change that we have in essence in this matter of carbon dioxide saturation an example of the tragedy of the commons because of these factors :
The ocean of air we call atmosphere is like its partner the ocena an open access resource and not owned.

loss of land vegetation has little consequence--except as timber--since trees, like soil are undervalued in the market; hence an incentive exists to remove these carbon absorbers.

In fact the risks from climate change are being taken by those who can afford the pollution while the poorest nations--Bangladesh, the Maldives, Vanuatu–pay the conseuences.
David Archer, The Long Thaw. Spencer Weart, and Gavin Schmidt.