---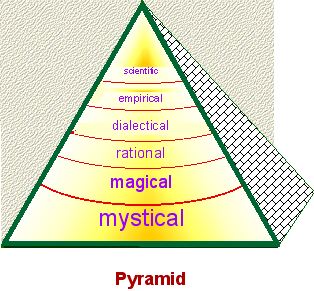 Different means of determining errors.
Distinguishing how little from how much we do not understand.
---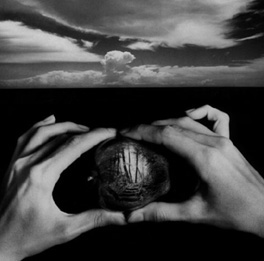 Karl Popper on what constitutes reliability in experimental science:
"the criterion of the scientific status of a theory is its falsifiability, or refutability, or testability."

These are the means of moving up the pyramid from knowing appearances to understanding isolated causes or connected interrelations.

Falsifiability is a means employed to doubt, test hypotheses and formalize a theory or observation.

3 possible experimental outcomes are:
+ hypothesis is confirmed; yes
- the hypothesis is denied; no
ø the experiment is inconclusive!
Karl Popper, Conjectures & Refutations, p. 37
McCloskey's critique of the concept of falsifiable concepts.
The necessity of doubt.
---
Terms | Glossary | Word webs | Basic vocabulary | Advanced Vocabulary | Antonyms | Synomyms
---
Science Index | Site Analysis | Population Index | Global Warming Index | Nature Index | Brief
---