Arnold Pacey, a physicist looking at tool making, use, and influences.
Chapter 4: Social Meanings

Is music the origin of technological virtuosity, or as Pursell argues, is the development of language in prehistoric culture responsible for exaptation in tool use?

---

A Roman musical instrument: the calliope, forerunner of the organ, from 228 BCE.

What does he mean by?


Pneumatic tires

"the social meaning of the pneumatic tire was redefined in terms of speed rather than reliability, and that made it acceptable even to the boldest of sporting riders."

Meaning in Technology, p. 84.


Symbolism of various kinds--bullet shapes, gloss white finishes, push button controls, or computerized complexity-- can be taken so far that artifacts may imply meanings without their functions being understood."


p. 86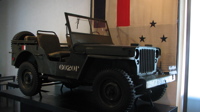 "Then in the twentieth century, technology appears to have taken over as the principal symbol of national destiny"
p. 87
French Jeep from the Second World War, 1939-1945.
Los Angeles River as a model of control exerted to subdue nature, harness electricity and organize elemental forces.
---
1. Music, Sources of Technology
4. Social Meanings
6. Exploration, Invention and the Remaking of Nature
8. Knowledge Pregnant with Evil
---
---
Pursell | Pacey–World | Postman | Tenner |Pacey–meaning| Eberhart | Snow | Kaku
Description
Week Two: Pursell question and the story of Prometheus

---
Social sciences index | Science Index | Site Analysis | Population Index | Global Warming Index | Nature Index