Campus chapel visit should include a viewing of the window of the seven liberal arts.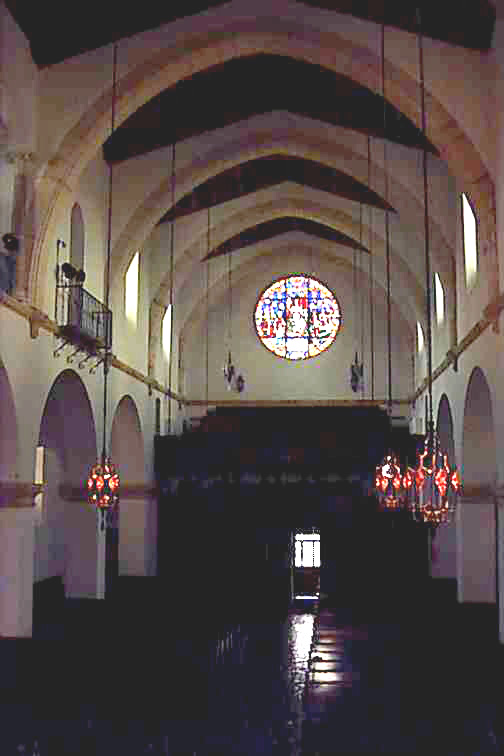 Interior of the Knowles Memorial Chapel.

Medieval knowledge based on the mastery of the seven liberal arts which were:


| | |
| --- | --- |
| astronomy | geometry |
| heavenly measure | earthly measure |
| arithmetic | music |
| numbers & quantity | sounds & notes |
rhetoric
grammar
how to say it
what is said
argumentation or debate
knowledge of how arguments are made

Today, to distinguish fiction from fact, or reality from virtual reality, demands a capacity to separate verity from
uncertainty or truths from errors.

1. For accuracy, you must employ critical thinking based on a method (means of discerning one thing from another) by either analytical versus synthetic thinking where a
breakdown into parts in order to conjoin the pieces
is practiced to create a dialectic.

2. Any dialectic is essential to the practice of critical thinking that is necessary to solve problems such as these involving technological awareness and technical data:
A. Space shuttle report.
B. Health insurance.
C. Investment.
D. Solvency of Social Security.
E. Senate Intelligence Committee Report on errors in US intelligence gathering.
F. 9/11 commission report on lapses in US security.
Our practice of critical thinking is so necessary to solve problems through
• exercising the capacity to discern noise from signals.

noise is ever-present (background); a term from radio broadcasting & listening–
signal refers to a distinct, but often difficult to determine, precise pattern in this background.

• systematically examine and explain the relation of causes to effects.
• processing technical information is a primary goal of this course on understanding how technology creates as many problems as it purportedly solves.

Dialectical examples: Dewey's pragmatism | divergent arguments | solitude | means to know