Navigating the site:
Vocabulary
Critical reading
requires two steps to understanding words:
1. Vocabulary enhancement
These two steps 1) defining terms and 2) making analogies are part of the creation of a dialectical argument.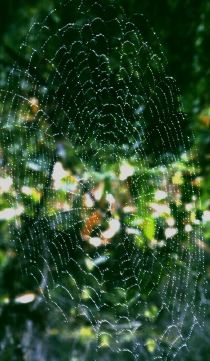 What do the words I use mean?
"With language," scholars have argued, humans "bind time." Since we are mortal creatures, destined to die, we have no other way to understand the passages of birth into childhood, youth into maturity, and adulthood into old age than to declare our ideas in words. How we use these words determines to a vast degree the extent to which we bring the material world into our imaginative life. By using words wisely we bring the world into existence for ourselves and those to whom we speak or write. Time is a sublime experience beyond our words, geometry or calculus to fully capture, express and explain.
The web here suggests that language is a means to weave some sort of comprehensive means to capture the obvious, bold, subtle, and hidden aspects of the world. Words assist us in expressing our sensory excitement, convey our emotions and signal that we understand what others are telling us. Words when used skilfully create a web of related images that express the worldviews of a people and define their perceptions of time, place, morals, beliefs and rituals.
---
Gallery
This website at a glance
Go on