The Value of the World's Ecosystem Services and Natural Capital
NATURE
Vol. 387, 15 May 1987 (p 253-260)
by
Robert Costanza1, Ralph d'Arge2, Rudolf de Groot3, Stephen Farber4, Monica
Grasso5, Bruce Hannon6, Karin Limburg7, Shahid Naeem8, Robert V. O'Neill9, Jose
Paruelo10, Robert G. Raskin11, Paul Sutton12, & Marjan van den Belt13
value | natural capital | natural asset | accounting for assets | ecosystem services

Opening & selected excerpts: a synthesis of work.
"The economies of the earth would grind to a halt without the services of ecological life support systems, so in one sense their total value to the economy is infinite. However, it is instructive to estimate the "incremental" or "marginal" value of ecosystem services - the estimated rate of change of value with changes in ecosystem services from their current levels."
We estimated the current economic value of 17 ecosystem services for 16 biomes, based on a synthesis of published studies and a few original calculations. For the entire biosphere, the value (most of which is outside the market) is estimated to be in the range of $16 - 54 trillion / year, with an average of $33 trillion / year. Because of the nature of the uncertainties, this must be considered a minimum estimate. Global GNP is around $18 trillion / year.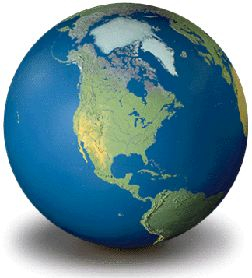 Ecosystem Functions and Ecosystem Services

Ecosystem functions refer variously to the habitat, biological, or systems properties or
processes of ecosystems. Ecosystem goods (e.g. food) and services (e.g. waste assimilation)
represent the benefits human populations derive, directly or indirectly, from ecosystem functions.
For simplicity, we will refer to ecosystem goods and services together as ecosystem services. A
large number of functions and services can be identified.1-4 Daily5 provides a detailed recent
compendium on describing, measuring, and valuing ecosystem services.
It is also important to emphasize the interdependent nature of many ecosystem functions. For example, some of the net primary production in an ecosystem ends up as food, the consumption of which generates respiratory products necessary for primary production. Even though these functions and services are interdependent, in many cases they can be added because they represent "joint products" of the ecosystem which support human welfare.
To the extent possible, we have attempted to distinguish joint and addable products from
products which would represent "double counting" (because they represent different aspects of
the same service) if they were added."
p. 256.
Natural Capital and Ecosystem Services
In general, capital is considered a stock of materials or information which exists at a point
in time. Each form of capital stock generates, either autonomously or in conjunction with
services from other capital stocks, a flow of services which may be used to transform materials,
or the spatial configuration of materials, to enhance the welfare of humans. The human use of
this flow of services may or may not leave the original capital stock intact. Capital stock takes
different identifiable forms, most notably in physical forms including natural capital, such as
trees, minerals, ecosystems, the atmosphere, etc.; manufactured capital, such as machines and
buildings; and the human capital of physical bodies. In addition, capital stocks can take
intangible forms, especially as information such as that stored in computers and in individual
human brains, as well as that stored in species and ecosystems.
Ecosystem services consist of flows of materials, energy, and information from natural
capital stocks which combine with manufactured and human capital services to produce human
welfare.
p. 257.
Natural Capital | Accounting for natural assets | Worth of ecosystem services