The Seashore as a test of conservation & development.

Opening | Lesson's Content | Carson says | Examples | More | Lesson of this story

"A strange and beautiful place."

Rachel Carson, The Edge of the Sea, p. 1.

The sea's margins.
"The place of our dim beginnings..."
said Henry David Thoreau, one of America's great coastal naturalist.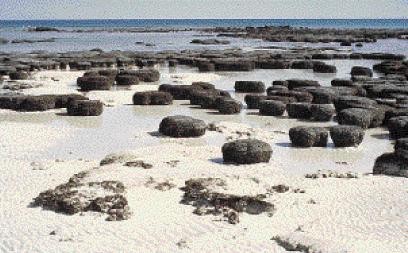 Shark Bay, Australia.
West coast beside the Indian Ocean.
Along the western coast of the continent in an isolated area of salt lagoons, these formations exist, as enduring examples of the earliest life in the seas.
They are called stromatolites and are blue-green or photosynthetic bacteria that inhabited the Precambrian sea's ancient shore lines.
In what may be called the "Tales of Ancient Oceans" these colonial creatures, precursors of plants, were photosynthetic. They were able, that is to use sun light for energy and produce oxygen as a gas, or vapor by product of their making a living by the sea. They represent among the most significant changes to have ever occurred on earth, triggered by living beings.
[Wiley. Interscience series] See: www3.interscience.wiley.com:8100/ legacy/
Metazoans
are commonly found in an interval known as the Ediacaran, named for the location in Australia where fossils of this age were first found. Examples of Cnidaria ("jellyfish", "sea anemones", and "sea pens") are common, as well as other groups of uncertain affinities (possible annelid worms, lophophorates, etc.).
The Ediacaran fauna is found world-wide in rocks of late Precambrian age, and is entirely soft-bodied.
In the latest Precambrian and early Paleozoic,
the supercontinent Rodinia, centered about the south pole, broke apart as blocks drifted northward. Most notable of these blocks were the large continents North America [Laurentia], Baltica, and Siberia.
North America lay isolated, stretched across the Cambrian equator. An arc approached from the south [east today] and Baltica and Siberia approached from the SE.
Opening | Lesson's Content | Carson says | Examples | More | Lesson of this story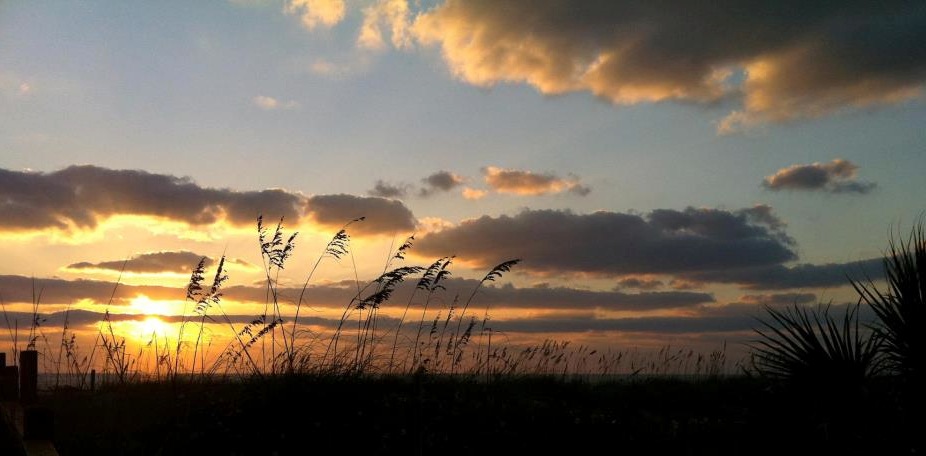 Patterns

Twin perspectives
Zones, zonation as subsections of habitats

cycles, nutrients, trace elements & ions
productivity: gross versus net primary
"the unity that binds all life to the earth."
Reading landscapes of different places
Guide to ecological problems
The Edge of the Sea pp. xiii- 38.
Paleobiology in the Precambrian
Sea oats in the fore dune along the sandy sea shore
Places inform us if we know how to pay attention to what they say, do, emit, & signal
Coastal zones are wide areas in which barrier islands indicate conditions.
physical • what has influenced the terrain?
biological • what impinges upon the creatures and how do they adjust?
social • how do herd animals behave, earn a living, and prevail?

Opening | Lesson's Content | Carson says | Examples | More | Lesson of this story
Examples:
of the three condition's importance to understanding the shoreline and coast

Places influenced by the tides and "touched by the unifying grip of the sea."

active margins of sand, rock and water.

mud and silt collecting areas
constantly changing places

Communities where anomalous forms of life thrive, against all odds.

A testing ground of conservation & development.

half the nation's people live here

costly places with valuable real estate

critical edges

"A place " once having been by the sea: Calgary, Canada.
Geology as a theme.

Opening | Lesson's Content | Carson says | Examples | More | Lesson of this story
All ecological problems have three parts:
Physical components,
Biological components,
Social components.
What does Carson describe about the margins of the sea?

Carson's examples:
II "Patterns of Seashore Life"
Rachel Carson is always describing the physical conditions to which living organisms, and living communities adapt.
" a strong sense of inter-changeability of land and sea..."
p. 6.
"over all these patterns there are others created by the seawater itself--bringing or withholding food, carrying substances of a powerful chemical nature that for good or ill, affect the lives of all they touch."
pp. 13-14.
The vast current systems:
Gulf Stream

North Atlantic (clockwise moving) Gyre

global patterns in all oceans
pp. 18-21.
The northward migration of warm water species pole-ward of Cape Cod, green crab as an example
changes "well recognized" since the start of the 20th (1900s) century.
p. 23.
"on a shore where the tidal action is strong..."
p. 29.
intertidal zones. important & signal indication of the inter-changeability of the sea and land, anomalous quality of creatures, and special case of property ownership,
p. 32.
For it is now clear that in the sea nothing lives to itself.... so [too] the present is linked with the past and future, and each living thing with all that surrounds it.
p. 37
Weaving the intricate design of the fabric of life.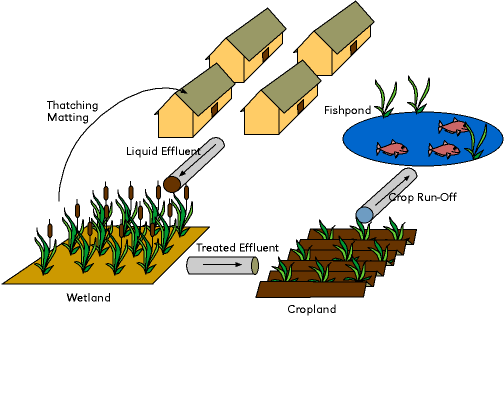 Sea grasses in a Pacific Ocean tide pool.
p. 14.
adaptive responses to shifting tides: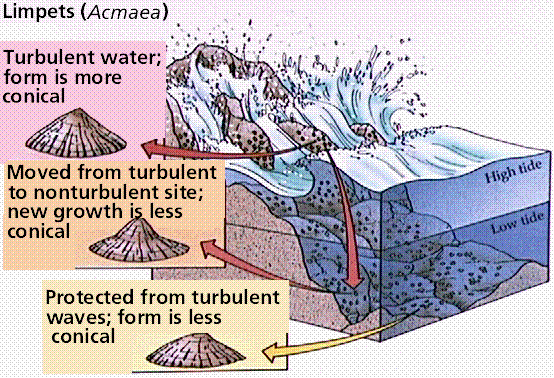 Descriptive
animals (snails or limpets) living on grasses (angiosperms) that live on rocks

periwinkle snails (limpets, or chitons) living on rocks consuming algae

coralline algae (a pinkish colored, calcareous alga meaning that it produces calcium and is hard) fastened to the rocks
Analytical:
competitive exclusion
To what extent does life alter its surroundings?
Indian River Lagoon case study

Opening | Lesson's Content | Carson says | Examples | More | Lesson of this story

Life alters the places in which it finds a niche within which to thrive.



Opening | Lesson's Content | Carson says | Examples | More | Last time's story

Science Index | Site Analysis | Population Index | Global Warming Index | Nature Index