How do you explain the loss of a natural asset?

E. O. Wilson, The Future of Life, (2002) Chapter 2: "The Bottleneck"
We are passing through a constriction with regards to the breadth of species diversity and the populations that will survive, let alone thrive, due to our damaging human impacts on earth. So by restricting their odds of survival we are also diminishing our capacity to know precisely what affects we have on the planet and its wealth of biodiversity. The narrowing of our and their options will have lingering consequences for life on Earth.
economists | ecologists | population | fertility decline | China | theft | biological wealth | ethics | solutions


"In short, we have entered the Century of the Environment, in which the immediate future is usefully conceived as a bottleneck. Science and Technology, combined with a lack of self understanding and Paleolithic obstinacy, brought us to where we are today."
P. 23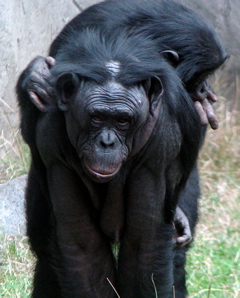 "Now science and technology, combined with foresight and moral courage, must see us through the bottleneck and out."
"cornucopian economist" economists focused on production and consumption
The ecologist has a different worldview. Why not just a same view of the world?
crop yields
overdrawn aquifers
&
Threatened ecosystems
P. 24
economists | ecologists | population | fertility decline | China | theft | biological wealth | ethics | solutions

THE ECONOMIST -- unprecedented prosperity
P. 24

"Social progress is running parallel to economic growth."
P. 25

"For two centuries the specter of Malthus troubled the dreams of futurists."
P. 25

"genius and effort have transformed the environment for the benefit of human life."
P. 26

THE ENVIRONMNETALIST -- economists only "painted half the picture."
"we can no longer afford to ignore the dependency of the economy and social progress on the environmental resource base
P. 26
economists | ecologists | population | fertility decline | China | theft | biological wealth | ethics | solutions

$31 trillion global economic output for 6.2 billion inhabitants.
at 3% interest by 2050 we are at $138 trillion
"the economic boom will lose steam"
P. 27
The arable land dilemma.
"the effort to enlarge productive land will wipe out a large part of the world's flora and fauna."
the appropriation of productive land is defined as the ecological footprint
"In short, the Earth has lost its ability to regenerate -- unless global consumption is reduced, or global production is increased, or both"
P. 27

dramatizing these two polar views is not to suggest two cultures out of touch with one another
P. 27

The environmentalists view is spreading (fortunately)
P. 28

What then are the essential facts?
population and the environment
0ctober 12, 1999 there were 6 billion residents on the Earth
was the capacity of the planet's life support surpassed?
1950 generation were the first people to see the world double in numbers in their lifetime.
P. 28
the pattern of human population growth.
P. 29

By the end of the century some relief was in sight." because the average worldwide number of children per woman fell from 4.3 to 2.6 in 40 years after 1960.
the iron demographic laws grind on. --> "to breed in excess is to overload the planet."
P. 29
Population decline set in among Euro-nations
P. 30

as the cohort ages the childbearing % of population declines and replacement level falls below 2.1

Three interlocking social factors account for the decline in the rate of the global population growth.
1, globalization of industry due to science and technology
2, implosion of rural populations into cities -- 50% of the world's po are urban
3, "the empowerment of women."
P. 30

The global trend toward smaller families and the consequent leveling (by 2050) of the population at
7.3 billion

10.8 billion

14.4 billion

P. 31
guarded optimism can be justified based on women's education and access to contraception techniques.
Columbia and Indonesia are beginning too reach Euro levels of fertility control
P. 32

population control
reproductive rates in poor countries are uniformly high
poor populations continue to explode -- water is limited as is arable land
P. 32

Stretched to the limits of its capacity, how many people can the planet support? 9-10 billion
"the constraints of the biosphere are fixed."
P. 33
economists | ecologists | population | fertility decline | China | theft | biological wealth | ethics | solutions
Arable land's carrying capacity is inelastic.

"We already appropriate 40% o of the planet's organic matter produced by green plants."
P. 33
1.4 billion hectares or 3.5 billion acres of arable land worldwide
if we all were vegetarians the Earth could sustain 10 billion (skinny and healthy) people
P. 34

the planet converts 40 trillion watts of solar energy into standing produce
(fuel -- fiber -- forage -- food).

Population, arable and wild lands.
China
the epicenter of population pressure and ecological stress is China 1.2 billion, more than 1:6 are chinese people.
P. 34
"China became in effect a great overcrowded island."
P. 35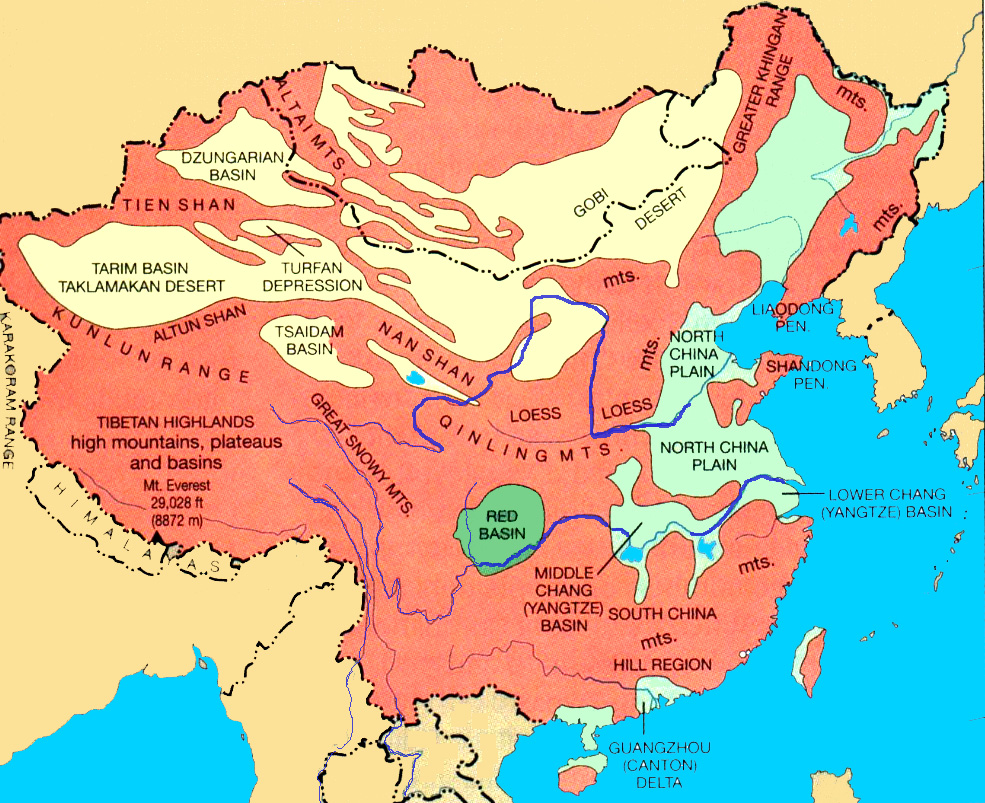 highly intelligently organized and innovative Chinese
slack in Chinese grain production can or may be compensated by the big five:
USA Canada Argentina Australia & EU
P. 35
China relies heavily on irrigation
P. 36

groundwater in the northern great plains has dropped precipitously,

Xioalangdi Dam will be exceeded only by the Three gorges Dam on the Yangtze
P. 36

These measures may not suffice to sustain China -- silting up of rivers
P. 37

Three Gorges Dam
one gigantic (costly) hydraulic (and electrical) system is necessary to sustain the numbers of China's 617 cities 300 are facing water shortages
China is a global lesson:
the populace consumes more food in every developed and developing nation as income rises
unless the water is subsidized the cost of food increases. Public investment (eco-costs) must also rise
P. 37

Theory of affluent industrial development is flawed water manipulation alone fails so that agricultural practices must also change dramatically
surtax levied on the environment -- rarely reflected in the balance sheet -- is levied to a ruinous level
(externalities)
P. 38
80% of China's rivers ( 50,000 km -- > 30,000 miles) no longer support fish
disease bacteria and flood are chronic
China can probably feed itself to mid century -- (but then what?)
P. 39
China deserves close attention
"Environmentalism is still viewed especially in the US as a special interest lobby."
E- is something vastly more important and central


"The soil , water and atmosphere of its surface have evolved over hundreds of millions of years to their present condition by the activity of the biosphere, a stupendously complex layer of living creatures whose activities are locked together in precise but tenuous global cycles of energy and transformed organic matter,"
"shimmering physical disequilibrium"
"When we destroy ecosystems and extinguish species, we degrade the greatest heritage this planet has to offer and thereby threaten our own existence."
P. 39

Humanity is flawed, venal -- not angelic -- but reckless and ignorant of biology
P. 40
economists | ecologists | population | fertility decline | China | theft | biological wealth | ethics | solutions

That is the essence of environmentalism, the guiding principle of those dedicated to restoring the planet's health
deep within human nature springs the relative indifference of people to the environment
people are indifferent to the planet
"To look neither far ahead nor far afield is elemental in a Darwinian sense."
The great dilemma of environmental reasoning stems from the conflict between short and long term values.
P. 40
creating a universal environmental ethic is difficult (biology with ethics)
P. 41

"but combine them [short view with long view ] we must the only guide by which humanity and the rest of life can be safely conducted through the bottleneck into which our species has foolishly blundered."
P. 41

E. O. Wilson, The Future of Life, 2002
economists | ecologists | population | fertility decline | China | theft | biological wealth | ethics | solutions

---
Wilson | Hardin | Orr | Leopold | McHarg | Miller | Myers

Forest related | Home | Atlas | site-map | Ecology | laws | quick look.