NATURAL SELECTION -
a case study by Peter & Rosemary Grant
medium ground finch of Galapagos Islands off Ecuador [Darwin's Finches*]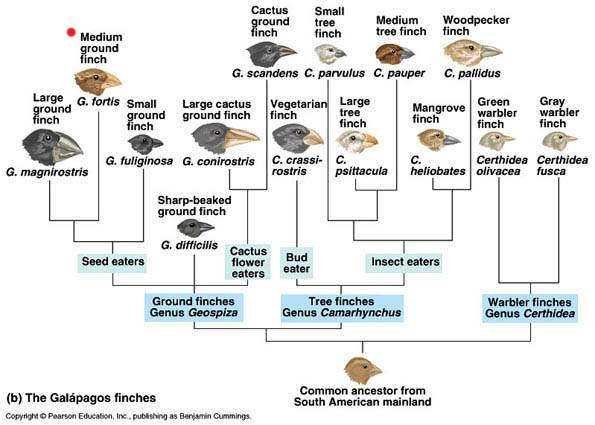 medium ground finch lives on seeds, cracks them open via force of beak
the Grant's studied finches on Daphne Major, an small island (800 sq. yd)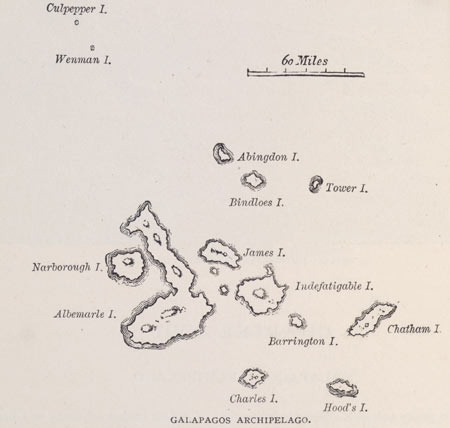 in 1977 island had only 2mm of rain instead of normal 130mm...
drought (also in 2003) resulted in a loss of 84% of medium ground finch population
most died of starvation,

seeds of Tribulus cistoides, primary food source --> were hard to open
unless birds had large, deep beaks, [the survivors had deeper beaks]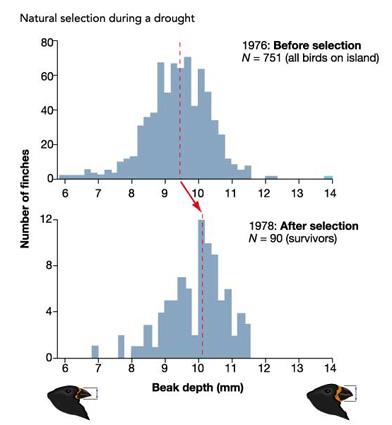 Natural Selection lead to increase in average beak depth of survivors (graph of data*)

Offspring of survivors in subsequent years had beaks 0.5mm deeper.

This type of evolutionary change is known as character displacement.
So the Grants noticed some of the subtle differences in bill thickness could mean the difference between survival and death. The Fortis finch, the main subject of the Grants' study, with a slightly narrower bill had an advantage in good growing years because the more general bill could eat a variety of available seeds. One with a thicker bill would do better in dry seasons when the only available seeds were those survivors with thicker hulls that the smaller bill could not crack.

"The Galapagos Islands is home to 13 species of finch, belonging to 4 genera. These finches all evolved from a single species similar to the Blue-Black Grassquit Finch Volatina Jacarina commonly found along the Pacific Coast of South America.

Once in the Galapagos Islands the finches adapted to their habitat and the size and shape of their bills reflect their specializations. Vegetarian Finch and Ground Finch all have crushing bills while Tree Finch have a grasping bill and Cactus Finch, Warbler Finch and Woodpecker Finch have probing bills.

All of Darwin's Finches are sparrow sized and similar in appearance with gray, brown, black or olive feathers. They have short rounded wings and a rounded tail that often appears cocked to one side. Most male finch mature to a solid black color, while the females mature to a drab grayish color. Exceptions are made for the Vegetarian and Tree Finches the males never become completely black rather they have a black head, neck and upper breast. Warbler, Woodpecker and Mangrove Finches have more of an olive color.."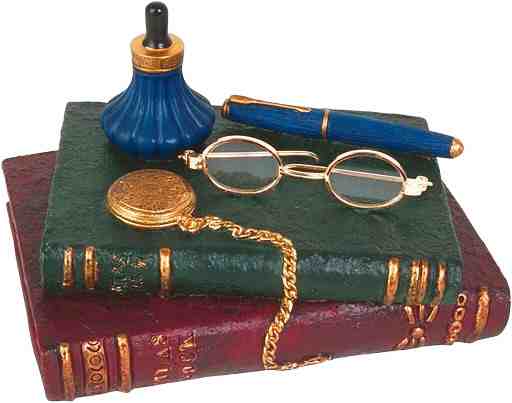 study guide
Date: 1 2008 - July 8 2011.