The Earth's properties imagined as a concept map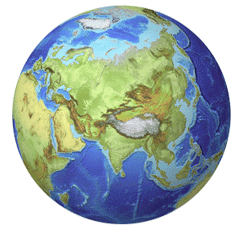 sustainable,
wealth,
"wealth gap",
source,
pollutant,
problem, worldview.
dialectic,
problem,
resource pollutant,
sustainable,

world, worldview,

habitat,

biocommunity,

technology gap,
earth wisdom.

A web visually conveys the meaning of ecological integrity.
Clear cutting of a forest in Washington state along the Columbia River will make flooding more likely.
The use of the forest as a timber resource can add to stream pollution due to silt that accelerates the loss of oxygen in the stream because silt makes the river muddy and excessive run off that flushes more nutrients into the river at times of rain, or extreme weather events.
The effects of clear cutting a forest in Washington State's Columbia River watershed.
Foreign Press | Gallery of Genes | Genes | Global Warming Index | Nature Index | Photographs | Population Index | Science Index | Site Analysis