Advocating Mindful Conservative Reform
"The real issue is betrayal of trust."
p. 75.
The necessity of evidence, a precise use of words, and emotional honesty cannot be over emphasized.
"Is it a serious matter or a trivial one?"
p. 76.
What matters to people, really motivates, and moves people?
"What was not in the president's September 7 speech is telling."
p. 77.
"entitled to the spoils of war." is really a statement of privilege and hence, elitist.
p. 78.

"if…then" arguments are among the weakest assertions you can make.
From Theory to Action
Right-wing ideology in contemporary America:
p. 81.
| religious right | conservative | libertarian | warrior cons | neo cons |
| --- | --- | --- | --- | --- |
| moralists | balanced budget | individualists | populists | reactionary |
| intrusive | | free-market | elitists | intrusive |
P. 81
Right wing is a coalition held together by the "a strict father attitude to the world."
P. 88
God in a natural hierarchy
Moral obedience to God
Christian moral hegemony
"Discipline to control one's natural desires."
"The vast and increasing gap between rich and poor is thus seen to be both natural and good."
p. 82.
"they are not really pro-life in any broad sense. Conservatives for the most part are using the idea of terminating pregnancy as part of a cultural-war strategy to gain and maintain political power."
"a wedge issue in the cultural civil war they are promoting."
p. 85.
"nothing less than a radical revolution in how America and the rest of the world functions."
p. 83.
We are experiencing a right wing revolution which in just over thirty years think tanks and media have perpetrated a cultural war led by elitists with an affected rural-dialect and use of populist imagery that evokes a simplified patriotic nationalism wedded with "down-home" family values that hide an underlying stern father figure scolding people for not taking control of their lives.
George Lakoff, Don't Think of an Elephant, pp. 75-88.
defining our terms:

Due diligence: noun. Law, "a term suggesting that reasonable steps are taken by a responsible person in order to satisfy a legal requirement, esp. in buying or selling something."
By that, I mean: "reasonable care taken by responsible people in any exchange. "
Bear witness, to admit what one sees.
Conservatism ---- represents a tradition of thinking about fundamental relationships.
Bowers, Mindful Conservatism. page 9.
"Biological and cultural processes are inherently conserving in nature."
p. 8.
"balance the well-being of the individual with the good of the community."
p. 8
"Reforms should be based on the experience of the community."
p. 9
"...change must be viewed as part of a contract that the current generation has with past and future generations."
"Carrying out this contract . . .'becomes a partnership between those who are living and those who are dead and those who are yet to be born."
"that the past is a living part of the traditions reenacted by the current generation."
p. 10
"the order which inheres in things rather than impose to impose order on them."
R. I. White, quoted on p. 11
In terms of Burkean conservatism what is the consequence of dumping US milk products on Jamaica, or protecting US sugar with high tariffs (tax on imported goods)?
The local people have no incentives to keep dairy cows, goats or landscape for grazing animals.
p. 11
Message, staying focused on a point in advocating a position.

22 Mindful Conservatism. pp. 6-12.
Interest Group politics and persuasion:
Institutional network structure.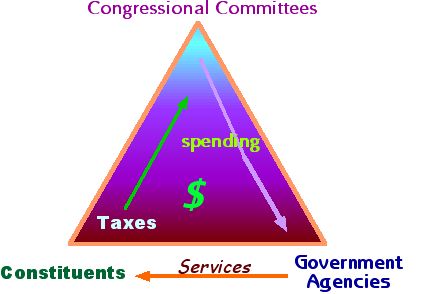 The iron triangle of "cozy" interests in government is an essentially conservative relationship among two conservative participants in the process: Congress which is able to thwart institutional change and the agencies of the bureaucracy, that by their character try to retain power over programs in order to force congress to serve constituency needs as the agency defines those needs.
Agency Capture is a feature of this system, despite an alleged system of checks and balances.
An example of this power of agencies, and even Congress, to thwart institutional reforms occurred historically when the Army Corps of Engineers interpreting farmer's demands for drainage and irrigation on their private lands in order to get around acreage limitations imposed on government project under the Reclamation Act of 1902. Under that act private lands could not get public money for the construction of public works on large holdings. Those who owned more than 160 acres (a quarter section) prevailed upon the Army Corps of Engineers (not bound by the law) to construct public works for large landholder and thus circumvent the Reclamation Act, referred to as "acreage limitations."
Sovereign lands
Sovereign lands are an example of
a basic tradition,
an old constitutional guarantee, and
a way to reveal a lasting value of entail.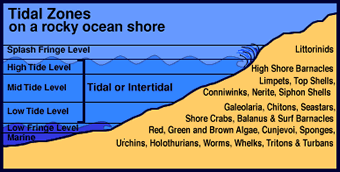 Tidelands are those features of the terrain frequently and infrequently submerged by the tides over the course of a year. Thus from below the mean high tide to the three or ten mile limit off shore, these tidelands, belong to the sovereign. Once belonging to the Crown, sovereign lands after the revolution (1776-1783) -- in the US, the states inherited the sovereignty once held by Kings and Queens.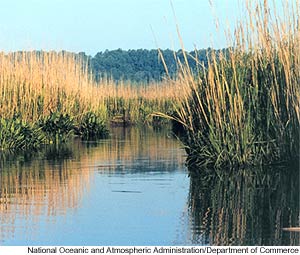 Entail: "to restrict the inheritance of land to a specific group of heirs" or a limited class of descendants.
| | |
| --- | --- |
| ENTAIL | entail |
| | in law, restriction of inheritance to a limited class of descendants for at least several generations. The object of entail is to preserve large estates in land from the disintegration that is caused by equal inheritance by all the heirs and by the ordinary right of free alienation (disposal) of property interests. |
In terms of tradition, entail was ended in the United States, but "legal devices similar to entail were known in Roman law and in all the countries of Europe. In England the entail became common in the early 13th cent., and in its most usual form was a conveyance by a grantor (owner) of real property to a grantee and the "heirs of his body," i.e., his lawful offspring, in successive generations."
Carter, President's comments on the Nobel Peace Prize
Global Warming defined and index for climate change pages.

October-November: redraft of talking points, or summary due.
pp. 115-173. Sovereign lands, the public trust & global commons.