Environmental history in the U. S. links on this Web Site
---
---
Chronological listing of related pages in environmental & ecological history
---

Readings & commentaries in American Environmental History
See the printed Syllabus to determine what to read before class and assigned work:

Maps of the place you call home. – What do you want to learn?

Siry, Marshes of the Ocean Shore (terms defined)

William Byrd, A History of the Dividing Line

Siry on the importance of:

Ralph Waldo Emerson, "Nature" (1836)

Henry David Thoreau, Civil Disobedience (1849)

Frederick Law Olmsted Sr. Journey ... Seaboard Slave States

FL0 go here for excerpts see there.

W. E. B. Dubois, The Souls of Black Folk & The Black Belt

Lewis Mumford , On land and landscape

What is environmental history?

Impact and scale in American environmental history
Merchant | Worster | Cronin | Reisner | Jackson | Siry | Leopold | |Diamond | Williams | Austin | Mumford | Marx
Ralph Waldo Emerson, Nature

Henry David Thoreau, Civil Disobedience

Mary Austin, Land of Little Rain

Timothy Egan, The Worst Hard Times

Adam Rome, Bulldozer in the Countryside

Rachel Carson, Silent Spring

The American frontier's landscape heritage, J. V. Siry.

Time, cycles, historic changes

Images of the American landscape

Aboriginal America, the role of Amerindians in Environmental History

Settlements of the Northeast & Southwest were examples of ecological revolutions.

American revolutionary and early Nationalist attitudes about nature, landscape and settlement.

Donald Worster, as a model of an environmental historian

Exam study guide – Use for take home questions.

"The land was ours, before we were the lands." Landscape art and the promise of America.

Henry David Thoreau, Ecologist and abolitionist

Civil Disobedience, by Henry David Thoreau

Marc Reisner, Cadillac Desert, on reclamation: One, Two, Three.

The Grand Canyon Controversy, related pages

Mary Austin, Land of Little Rain: a natural history of the Owen's Valley.




Calendar of meetings

All assignments are created to lead you to better answer the final exam essay question.

Oral Presentations of 5-6 minutes, based on a written answer to: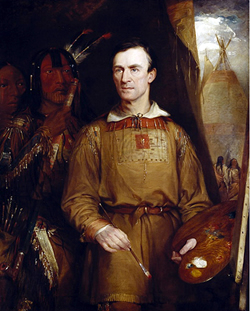 What is worth protecting and preserving for future Americans?
Course chronological periods.
Merchant's Chronology 1640-1992.
Biological Trends in the United States, an annotated guide.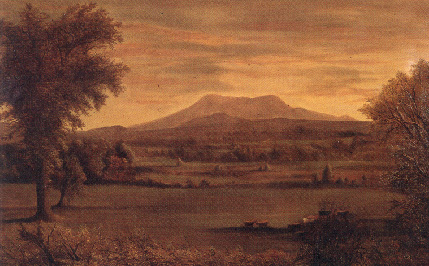 Mount Greylock, Herman Melville's inspiration for his novel Moby Dick, the most profound and philosophically all-encompassing classics of American literature.
Merchant | Worster | Cronin | Reisner | Jackson | Siry | Leopold | |Diamond | Williams | Austin | Mumford | Marx