What do you see in Hopper's paintings?
health | anxiety | losses | legal status | diagram | question | | viewpoint | meaning
Edward Hopper . 1940

"A large number of Americans became concerned about the transformation of the landscape."

p. 119.

1950-1968, was the dawn of a new sensibility based on a profound sense of entitlement, progress and sophisticated sensibility that we could do anything we wanted to accomplish, even harnessing atoms and going off to the moon.

"In a number of ways the effort to to preserve open space was also a critical stage in the evolution of the modern environmental movement,"

p. 120.

New American values emerged to an ever widening audience after World War Two:

convenience,
cleanliness,
comfort,
credit,
Write for five minutes on what Adam Rome means by:
"The purchase of a house is never simply a matter of cost."

"reason for the limited success of efforts to reduce the environmental impact of homebuilding."

"deep sense of our dependence on the larger living world of plants and animals and microbes, of soil and water and air."

p. 270.


"the capitalist system contained a fundamental flaw,"

"businesses routinely forced members of society to pay a significant part of the costs of production."

"including:
• air and water pollution
• soil erosion
• destruction of wildlife, and
• waste of energy."

"took for today without thought of tomorrow."

p. 255.


"The disregard of social costs was not a matter of individual character. The problem inhered in capitalist economies."

Reduce production costs by ignoring environmental burdens."

p. 256.

National Land-use Policy Act of 1970, Senator Henry (Scoop) Jackson, (D-Washington)

Just vs. Marinette County -1972, case involving complaints over state's Shoreland Protection Act, Courts in Wisconsin upheld land-use regulations–Marinette County

pp. 234-237.

National Environmental Policy Act,
1 January 1970, "a historic milestone."
NEPA was the product of: President Nixon, John Erlichman, & Senator Muskie (D-Maine)
"ecology has become almost a religion to some of the young."
CEQ, First Annual Report, 1970,

p. 221


1967 Conference on "Soil, Water, and Suburbia"—an important bridge between the past and the future."

p. 189

Siry: Two court cases are representative of the Supreme Court's role in changing the agrarian vision that had turned into a suburban nightmare strangling the urban cores of the nation.

Baker vs. Carr, "one man one vote." Baker v. Carr, 369 U.S. 186 (1962)
REYNOLDS v. SIMS, 377 U.S. 533 (1964)–US Supreme Court Cases ... Argued November 13, 1963. Decided June 15, 1964. Broke the rural control over State legislatures and the national apportionment of Congressional districts.

1967 Conference, hosted by three agencies of the Federal government.
b. Department of Agriculture

c. Department of Housing and Urban Development

pp. 189-193.
"1950s" "urbanization increased the volume of storm water in a watershed."

Water pollution violated statutes of the Clean Water Act and the older court based common law of the Public Trust Doctrine.


p. 191

The planned deterioration of the national landscape

"What sites were more valuable as open space than as subdivisions, shopping centers, or factories?"


p. 153
When private property rights and opposition to regional or urban planning came together even the effort to reverse the loss of open space was seriously derailed.
These movements amounted to a rejection of conservation as practiced before the war emerged and the opposed the efforts of activists who were propelled by the adoption of an eco-centric ethic that spawned both 'environmentalism' and the social justice moments.
"Though environmentalists readily listed a few basic principles of good land use–don't build on steep hillsides, preserve open space, minimize water pollution, control erosion–the lists did not provide a compelling vision of sound development."
p. 252.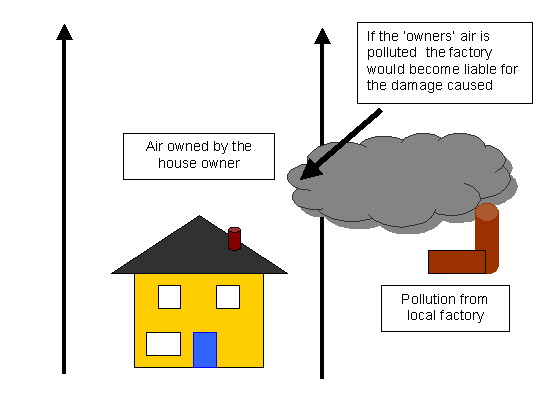 The technological advancements of the 1920s made both home owning and pollution equally ubiquitous; such when these two measures of progress clashed in the 1960s and 1970s from Santa Barbara to Love Canal in Buffalo New York, the nation faced a conflict it could not easily, quickly, or equitably resolve.
The Quiet Revolution begets a loud rebellion
Thus anti-environmental movements such as the Sage Brush Rebellion, championed by Governor and later President Ronald Reagan, exist to thwart efforts to repair the inherent tendency of capital investment to undervalue ecological services and the ecosystems that provide water, energy, air, and land.
Reagan and later his vice president and designated successor George Bush Sr. were the first two Presidents to end the broad bipartisan agreement between Republicans and Democrats on the necessity of conservation.

Biological Trends in the United States, an annotated guide.
Aldo Leopold and a re-envisioning of the landscape.
Ian McHarg and the reaction against sprawl.
Merchant's Chronology 1640-1992.
health | anxiety | losses | legal status | viewpoint | meaning
J. Siry
28 November 2007 \ 6 April 2012