"A quite different technological dialogue was going on between China and India" due to Buddhism.
Describing a Buddhist tool complex
Casting bronze

Bridges

Books

survival technologies -- rice

fine technologies -- water control
Pivotal triggers:
Horses

Water wheels
Windmills: "tilting at windmills" Cervantes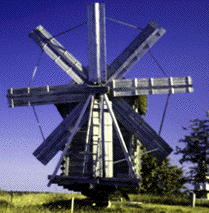 "Bray characterize s this situation by saying that each area had a distinctive tool complex, and, by taking a slightly larger view, it is possible to speak about the technology complex of a particular region.
"One way of beginning the analysis of technology complexes is by looking at the techniques used by different peoples to obtain their food and other basic necessities."

Survival complex: Rice

water control

food and wine

paper

Fine technology complex

pipes, pulleys, levers

control mechanisms

clocks

fountains

"the garden poem became a distinct genre of literature in Islamic literature, drawing from earlier Persian traditions."

p. 34

Weaving

thread

wheels

looms
"However, it is now known that there were numerous water mills in the vicinity of Baghdad, and that water power was applied to paper-making in that region two or more centuries earlier than in Europe."
p. 43.