.The Tools of Toil is a history of technology
Technology is the study of tools in the context of their production and uses in producing outcomes and means to other ends.
" The technological transformation of time and space in the industrial age found its crucial expression in art, science, literature, and philosophy. . . .to depict and understand these fundamental principles , now cut loose from old certainties and traditional meanings."

Carroll Pursell, White Heat, p. 78.
Describing the historical questions, content, and periods in the past.
Visualizing the theme of the class by WEEKS.

1
technical as the hand -vs- the head, heart and hands

The judgment of Thamus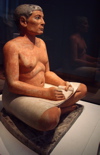 Egyptian scribe.

2
Prehistory
fire, food, and
domestication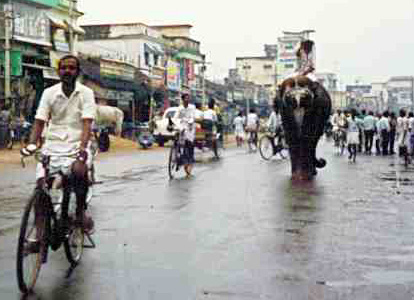 Street in southern Tamil-Nadu, India.


3
Asian historical context & hearth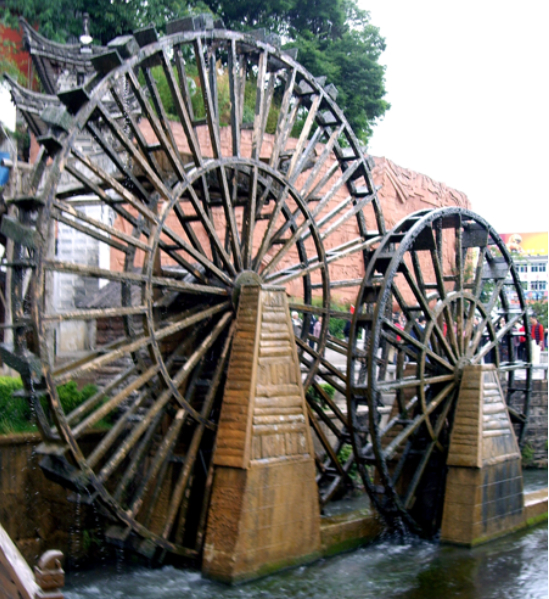 Waterwheels in western China.

4
From manufacture to mechanization; the consequences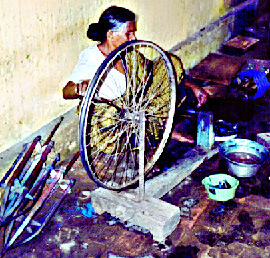 Woman and spinning wheel in Mumbai, India.

5
The many elements of mechanization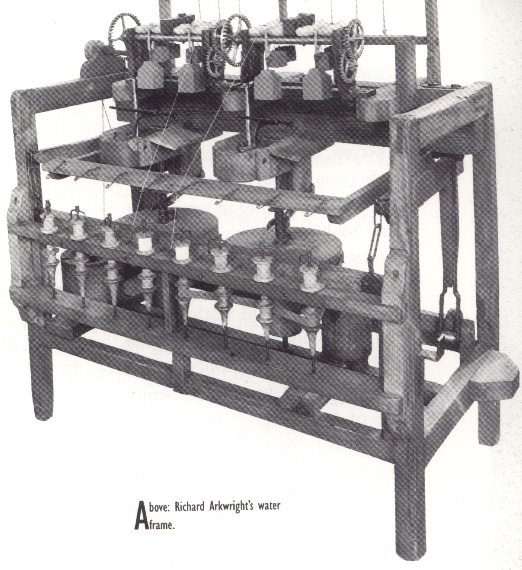 Arkwright's water frame engine.

Richard Arkwright is among a series of influential inventors.

6
Steam and power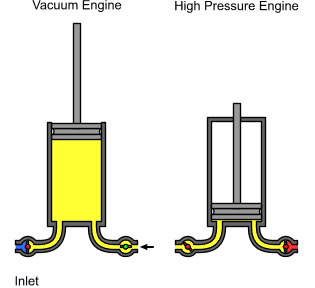 Two different forms of steam engines.

Steam engines revolutionized the modern world.

7
Industrialization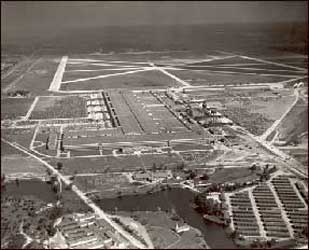 Willow Run bomber industrial complex built by Ford Motor Company 1941-43.
8 - 9 - 10
C. P. Snow's argument The Two Culture's debated


11
Automation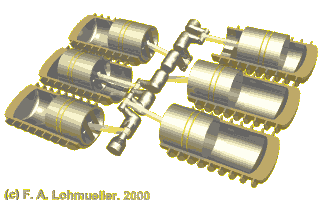 12
Three revolutions today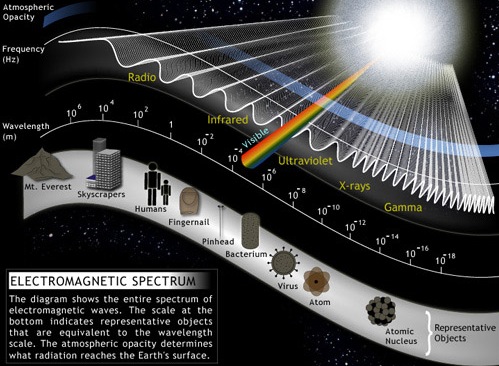 13
Reporting on the state of technological knowledge today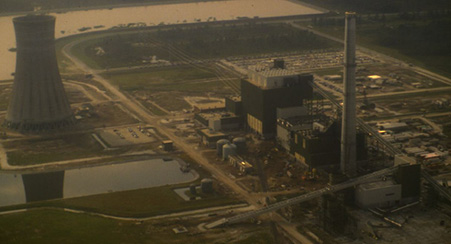 Pursell | Pacey–World | Postman | Tenner |Pacey–meaning| Eberhart | Snow | Kaku | Boulding | Delillo | Kranzberg
| | | | | |
| --- | --- | --- | --- | --- |
| History of Technology | ENV-208.1 | M-W-F | 12:00 pm - 12:50 pm | Reeves, The Lodge |