Science, Technology, and Environment
Are three bodies of knowledge that form an interconnected and interdependent mesh of our experiences that combine to explain the results of any impacts on the surrounding conditions of material existence.

Readings for the class:

---
Basic terms for the course:
---
Class syllabus is under construction.
Words I use often
lecture and discussion Guide
---
Course description
---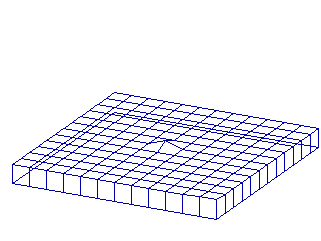 Can the Earth's natural surroundings absorb further human impacts and still sustain our needs? This class actively questions our beliefs and behavior in order to reveal the means we have to improve the world. Together we examine the revolutionary character of science because recent genetic discoveries influence what and how we think about the material conditions of existence. We also explore the capacity of technology to transform the physical and biological environment beyond our recognition.

This course's inquiry unveils the clash of knowledge and practice that demonstrates an eternal tension between what we know and what we do. We will discuss, write and argue about how social actions are shaping our future global ecology. We want to measure precisely how devastating our current impact is on water, energy, air and land. By using on-line and traditional sources of investigation we analyze the human compulsion to understand and alter our place in nature. To better comprehend your impact on the earth, we examine ecological responses to growing human burdens in case studies and stories.

In each of the stories and cases analyzed we discuss the role humans ought to play in knowing, altering and restoring the biological diversity of our imperiled planet. By visualizing the use of tools to ease our living conditions as an intrusion into nature, the class shows how the design of technology may be used to control, coerce, compel and comfort us.

Through redesigning how we live and work, the texts reveal how you can restore our constructive relations with the natural world. By focusing on a text-based project in the course students will be asked to actively participate in becoming better custodians of the inhabited world's rare, meaningful, and sustaining features.
Subject areas:

Responsibility for Nature