Z-A contents of this site
---

---
Ways to understand the European domination of the America's initially, and subsequently of Australia, Asia, and Africa, instead of and as opposed to China's, the Gupta's, Persia's or the Ottoman's traditional power.*
* From 700 AD until 1700 AD Asia, it could be said was the continent of dominant powers.
It was "a large-scale successful invasion by a number of species, only one of which was," humanity.
These are Crosby's underlying assumptions:
Similar climates in the lands of the "demographic takeover" to European culture hearths
Peculiar vulnerability due to isolation and endemism of new world to old world biota
the experiences on the "stepping stone" isles of the Antilles

Española
Cuba

prophecy (Aztec) and providence (Christian) reinforced one another
commercial "push and pull" of the Arabic, Turkish, and Persian control of Chinese and East Indian trade routes from Asia to Europe

gold as the only acceptable payment in Cathay or
demand for silks, glass, ceramics, tea, medicines, and cotton,
spices for the preservation and flavoring of fresh or putrid food,
fisheries as a staple for European peasants: cod, tuna, whales.
Crosby, pp, 76-77.
Indians lived quite differently from Europeans, such that Columbus wrote that these people he met in the Antilles were "neither Moors, nor Jews."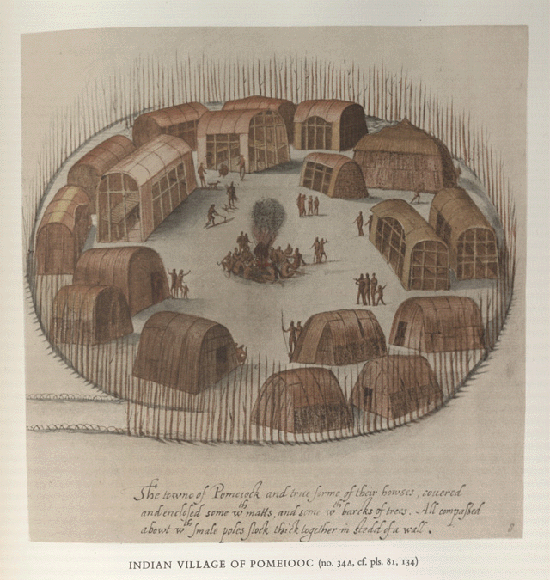 Native materials reveal the close association of the indigenous people and their landscape.
The coastal swamps and lowlands that were inhospitable to development, yet Europeans often transformed these areas with the assistance of Indians, later Africans and still later East Indian labor.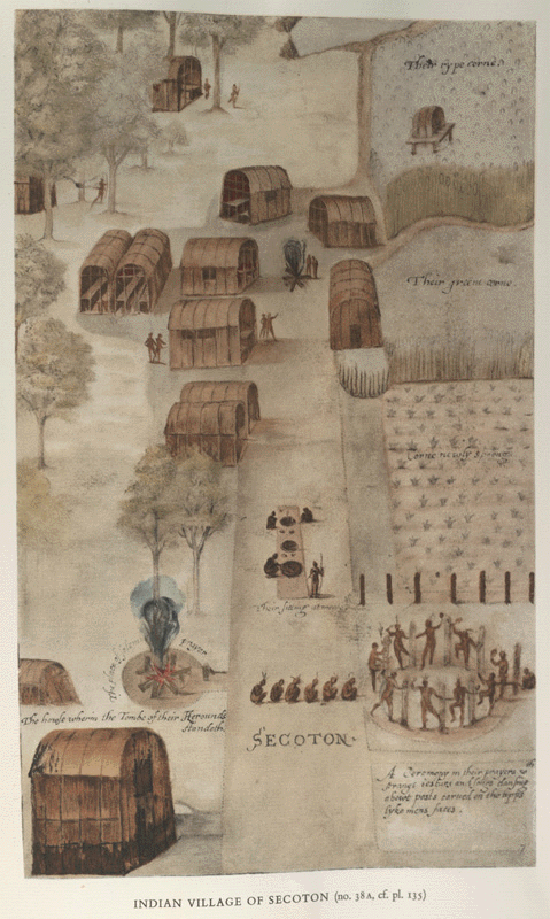 ecological system, "An ecosystem is an active collection of interdependent organisms. They depend on one another for food and shelter and much more. Ultimately all organisms within a given system [such as a field, mangrove forest, high plains or altiplano, or the Valley of Mexico] are in symbiotic relationship."
p. 191.
Culture contact
indigenous people: Arawaks and Aztecs
biota, refers to the bacteria, fungus, plants and animals of a place because they are alive
invasive species
list of domesticated plants from the Americas
list domesticated animals from Eurasia
"Malthusian cul-de-sac", or dead end
Pestilence, or Virgin soil epidemics such as smallpox (1518), measles (1519-1810).
Vice, syphilis, gonorrhea, slavery.
"Mercantilism"
Commercial Monopoly, rights granted by a monarch to the trade or commerce among peoples or between regions, such as the Levant (Turkey, Syria, Palestine and the Lebanon), the Royal African Company, Hudson's Bay Comapny, or East India Company. Used primarily by Britain, France, Spain and the Netherlands to assure that "joint stock companies" would make a profit and return on their investments to shareholders. see South Sea Company
European rivalry, required dominance and warfare, both were expensive in treasure and lives requiring "levees" of men, materiele, and taxes to pay for occupation and defense.
species, "such as humans, crabgrass, and tobacco mosaic viruses," a group of reproductively successful populations with similar traits: horse, cows, potatoes, maize, rice, or sugar cane.
What is (and was) an ecological invasion?
Consider:
The pictures of the earliest indigenous settlements above were replaced by crops for trade and plantations for the growing of commodities for commercial export to Europe.
Both trade and plantations rested on a policy of mercantilism and commercial monopoly.
Something changed in the world, and changed profoundly as a result of the Columbian Exchange, so that populations, the varied means of subsistence, property, wealth, and migration patterns would never be the same again.
All of these considerations are evidence of an ecological revolution the evidence for which is found in the factors that led to an ecological invasion of Europe, Asia and Africa into the Americas, the from the Americas into Europe with lasting impacts on people, their diets, their health and their beliefs about the world.
Factors:
geographical separation and contacts
the biota

bacteria
plants or vegetation
animals, especially domesticated livestock

demographic data
assumptions about people, souls, the world's size & ethics
outcomes of conflict and rivalry
institutions:

encomienda
Laws of the Indies
hacienda
Black Codes
plantations
repartimiento

Persistence of mestizos, mulattoes, mustees, and indiginistas.
Twin images of the renaissance, the Americas as enchanted and cursed.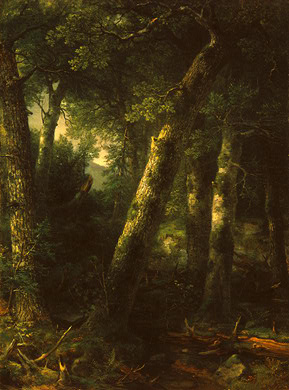 What were the Americas? Paradise of wilderness and / or a deserted "howling" waste? .
Culture contact was met with fondness initially, followed by resistance, European commodification of people and land, confiscation of wealth and eventual legal institutions top enslave African peoples or indenture Asian migrants.

Alfred Crosby,
Germs, Seeds and Animals. 1993
Essay
Europeans who remained at home benefited from the improvements, technological and administrative, in their transportation system. "Food moved rapidly from area of surplus to areas of want, as did infections. The former process almost eliminated absolute starvation, and the latter homogenized the disease environment ameliorating epidemics that had dictated Europe's demography since the coming of the Black Death. In increasing numbers, Europeans turned to the immensely productive Amerindian crops for sustenance. The resulting surplus of people then diffused into areas of lesser population density on the other side of the ocean,..."
Crosby, p. 94.
J. Siry
Sources
Date: 18 Aug 2014.