Marshes of the Ocean Shore
Copyright © Texas A & M University Press, 1984.

The artists, poets, and writers of early America sensed something unusually significant about the grass landscapes throughout the expanses that were – and in some regions still remain today – periodically submerged by the sea.

Along the extensive coastal marshlands in the drowned river mouths, called estuaries since Roman times, beats a pulse of life so enduring and sublime that both Egyptian and Sumerian observers five thousand years ago sensed reemergence as the embodied spirits of these wetlands. They were seen then in the Old Kingdom and in Mesopotamia as restorative sources of abundance.
Alternately wet and dry these intricate waterways filled with fish, birds and animals inspired these writers to express the ineffable quality of tidal wetlands that seemingly give birth to land and seeds from the unremarkable mud of the Earth. As if by some liquid magic, life appears in and emerges out of the alluvium annually, if not monthly or seasonally, and in so doing inspired both lasting themes of creation or human origins and the promise of resurrection for all time to come. The artists who painted marsh-lined shorelines, captured in some more tangible manner, the glory and the power of these ephemeral places neither truly land, yet neither fully water. They are the paradox of place incarnate, at once, coastal wetlands are the precipitate of the waters, and fluid origins of extensive grasslands and forests astride these rising seas.

---
Notes on significant ideas and important conceptual points are at:
Marshes O Shore Notes.htm
Estuaries & the significant quotations guide to the Marshes of the Ocean Shore book

Claude Monet's, Seine River Estuary, 1864.
Index to subjects in the text.
---
Key Concepts & glossary
Natural areas on the coast are an ecological case-study about conserving public access to common resources.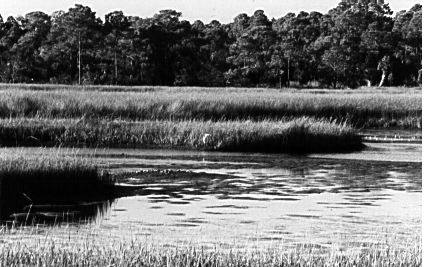 The terms you need to know and use in essays.
Key figures in this book:
Index to the book
Comparison to other author's views
---
At the turn of the 19th century ecology and economics agreed on the classification of tidal marshes as obstructing wastelands.
Resource economics determined the 'best' use of land solely from human and utilitarian perspectives. The initial findings of terrestrial and marine biologists supported policies to make human 'improvements' over nature's perceived inefficiency. However, in The 1930s and 1940s a number of scientists, including wildlife biologist, Aldo Leopold, would begin to demonstrate that the political and economic values assigned to coastal wetlands and other wild areas conflicted with their biological integrity.
---
Review of the topics covered by paragraphs in the book are listed alphabetically:

J. Siry,
---
Alphabetical Index
---
A, B, C, D, E, F, G, H, I, J, L M, N, O, P, R, S, T, U, V, W-Z
---
A challenge to the Progressive consensus as wild seashores became expendable
A sense of wonder for seashore life
A. Agassiz recognized the favorable conditions of tropical Florida reefs to rich and varied fauna.
A. G. Tansley's ecosystem model, 1930s.
ABAG, Association of Bay Area Governments
Ability of science to understand and control the natural world
Absenteeism was a factor as was Republican opposition which spearheaded the defeat.
ad valorem taxation problem for strapped municipalities
Adams, John Quincy, President and later member of House of Representatives when it created The Smithsonian Institution.
Affects of toxic DDT in Long Island Marshes, George Woodwell
Afognak Island, Alaska set aside as a fish, wildlife and bird refuge in 1892.
After The War between The States, The doleful predictions of George Perkins Marsh
Agassiz oceanic zones were remarkably accurate.
Agassiz, Alexander popularized the works of Dana, Forbes and Gosse to a wider audience.
Agassiz, Alexander and Oceanography
Agassiz, Alexander in 1865, published Seaside Studies in Natural History, described coast habitats of sandy beach, rocky shore, and mud flat.
Agassiz, Louis, of Harvard was an important marine and fresh water scientist of invertebrates.
Agrarianism
Alabama, Mississippi, & Virginia Congressional delegations were opposed
Aldo Leopold's "Marshland Elegy"
Allston, Washington and Homer, Winslow
Ambivalence of attitudes about coastal wetlands
ambivalently, tidal marshes had been recognized as essential habitats for fish and fowl while still being viewed as wastelands-
amended in 1946, Fish and Wildlife Coordination Act
American Philosophical Society's meetings on the drainage and healthy transformation of swamps (Delaware River).
Analytical comparison
April 14, 1964, Rachel Carson died (Silver Spring, Maryland) -- the end "that intangible cycle"
Artists, writers and naturalists began to agitate for coastal sanctuaries.
Army Corps of Engineers and filling in of San Francisco Bay
Art depicted a need to vanquish the terror filled seas
arteries of a remarkable energy absorbing natural system whose heart was the pumping action of the tides
artificial fish propagation
as a coastal commons
Astor and the filling of Manhattan
At the turn of the century ecology and economics agreed on the classification of tidal marshes as obstructing wastelands.
Audubon, John James and birds
August 3, 1968 a weaker bill emerged as law, mandating a national estuarine sanctuary program
Average density of the US versus coastal areas where density increased sharply
awareness of its beauty, and its deeper meanings, sensing the intricate fabric of life where one creature is linked to another and each with its surroundings.

B, C, D, E, F, G, H, I, J, L M, N, O, P, R, S, T, U, V, W-Z
---
Bache , Alexander Dallas, (1842) transformed the Coast Survey.
bacteria and soil fungus in productivity of plants.
Baird was more of a naturalist later influenced Fish Commission & Biological Survey, hired C. Hart Merriam there at the Survey.
Baird, Spencer Fullerton concerning fisheries and estuarine habitats
Baird, Spencer Fullerton, US Fish Commission
Baird's Fish Commission (1871) drew heavily on the naturalists and the natural history tradition.
balance country and urban influences by retaining the best of both.
Barlowe, Arthur's paintings of the Chesapeake Indians
Bartram, William and Florida travels
Basis of the marine food chain: dinoflagellates, diatoms and copepods: the plankton.
beauty, health and biological integrity.
Benjamin Rush and the Yellow Fever epidemic
Between Pacific Tides, Ed Ricketts, John Steinbeck and the Monterey Bay fisheries
Between the Devil and the Deep Blue Bay, Harold Gilliam
Beverly, Robert -- history of Virginia
Biological and geographical information about seashores, currents, tides and fisheries grew.
Bird conservation due to fashion and the millinery trades.
Bird protection emerged in Federal science bureaus.
Bodega Bay and the nuclear plant proposal on the San Andreas fault zone
Boston 1663 - 1710 and the creation of Long Wharf
Boston and Chesapeake Bay parallel development
Boston shipping; by 1645 mills and wharfs at Faneuil Hall Square.
Boston, the Charles River and Back Bay for commercial reclamation and milling
Brought national attention to European Science.
Bryant's "Picturesque America" (William Cullen )
Bureau of Reclamation --Frederick H. Newell (1902)-- for arid and maritime lands.
By 1960 NY State provided grants to Long Island to purchase wetlands.
Byron's poetry of the seashore
A, C, D, E, F, G, H, I, J, L M, N, O, P, R, S, T, U, V, W-Z
---
C
California and Bay Area of San Francisco transportation planning triggered regional concerns
California rivers had similar problems of flooding and greater silt and sediment deposition.
Canals were limited by expertise and capital.
caretakers of a delicately coevolved maritime garden whose produce musty always we thoughtfully harvested.
Carl von Linne and the idea of a balance of natural harmonies
Carson in the US Fish and Wildlife Service
Carson, R - Rachel Carson's tradition 1937-1668.
Carson's books -- The Edge of the Sea,
The Sea Around Us
Carson's Under the Sea Wind
Carson's Silent Spring (1961 -1962)
cement ( a source of green house gas emissions ) increase in uses of
Challenges of estuarine protection on a national scale, represented a change despite the lack of funding and enforcement
Chesapeake and Delaware Canal.
Cholera epidemics swept through in 1832, 1849, & 1866, pointing up bad water quality
city or urban
City Planning and scenic preservation in 1920s
Coastal areas and food
Coastal fortifications and mapping
Coercion and mutual watch dogging of agencies in coastal zone
coevolution -- the actual genetic interdependence over time of two different and unrelated species
coevolution and biotic integrity means a phylogenetic savings account
Coevolution of plant and animal life.
cog in an ecological mechanism
Cole, Thomas and Mount Desert Is. Maine
Colonial agrarian economy of grazing and plantation crops demanded wharfage facilities in tide lands
Colonial wildlife preservation
Commercial advantages from navigation and canal building
Common benefits of navigable waterways.
Comprehensive Planning theme
Comprehensive Riverine Management
Comprehensive Riverine Management sustained by the courts in 1936,
Comprehensive understanding of forests, water, rivers and conservation, by W.J. McGee.
Concentration of the densest native American populations.
concept of Life Zones applied to San Francisco Mountains , in the Sonoran desert.
Congressional action for water quality
Congressional intent appeared to be moving in the direction of coastal conservation
Congressional support in Senate and House
conservation as a means of relegating costly actions to government will fail
conservation ideals are inherent in restoration
conservationist
Corps violated the Fish and Wildlife Coordination Act of 1934
creation of a seaside agrarian environment...
crib of the future, evolutionary reminder of our past and dim beginnings, 190
Crisis of Long Island wetlands and coastal dredge and fill operations
Criticism of the Acts weakness, thus more an intent and a sentiment than a mandate.
Critics of marshland preservation as a waste of waste lands
critics of preservation argue we place wilderness ahead of human needs
Critique of one dimensional planning.
A, B, D, E, F, G, H, I, J, L M, N, O, P, R, S, T, U, V, W-Z
---
D
Dams were destroying river fisheries as well as coastal.
Decline in fisheries.
decline of the oyster, shad and salmon fisheries.
Decomposition was a key retriever of material or biomass made by nature
democratic values and conservation ideals are inherent in restoration choices we are making
denying the individual the right to harm the public or damage public good
discovery of the complexity of the land mechanism, is the great achievement of this century.
Dingell-Kennedy Bill was defeated on 10-3-1966 in the House by three votes.
Dominant activity of 18th Century was canal building.
Douglas call for "A Wilderness Bill of Rights"
drainage and dredging costs reduced by steam engines.
dredger , 1645 first label dredge used in Holland for drainage
Dupont, E. I.
Dutch in New Amsterdam, huge and diverse numbers of edible fish.
Dying of cancer she visited Mount Desert Island
A, B, C, E, F, G, H, I, J, L M, N, O, P, R, S, T, U, V, W-Z
---
E
Earliest landing sites of European occupation.
ecocentric approach to protection, LBJ called the "new conservation," in 2-8-1965
Ecological functions
Ecological revolt and the idea of place as small slice: Lake as Microcosm, Forbes
Ecological values:
Ecologically estuaries were shown to be the most productive biological communities.
Ecology, origin of the world, diversity and food web are all defined
economic and libertarian arguments persist to challenge the coast protection consensus
economic dependence on ecological conditions of productive existence, such as marshes, seafood and bird-life
Economic values:
Ecosystem logic and solar energy transformation into biomass
Edge of the Sea (1955)
electricity and power plant siting near water
eliminating whole elements of the biocenose that lack value, or economic payoff
Ellet had a watershed and multi state perspective to solve the river's siltation and flood problems.
Ellet, Charles and the 1852 Mississippi River Survey.
Emergence from the ecological revolt of the Gospel of Ecology, New Conservation, or New Ecology 1959-1964.
Energy
Energy dissipation and its challenge to ecology to overcome eventual decay and loss
energy land and water form an exploitable milieu
energy transfer and waste recycling of the New Ecology replaced older succession model
enlarged the concept of biological community.
Environmental ideal of fish and (bird) wildlife protection.
equity in cost sharing of protecting common resources
essence of the ancient public trust. 191
essential unity that binds life to the earth
estuaries and their biotic wealth were popularized by books and media – legal protection for
estuaries are an integral part of the earth's ecology
estuaries were the places where the nation was growing the fastest
estuaries, where a rich supply of food, nourished The young.
estuarine preservation ideal was being translated into policies and needed laws
ethos of Jeffersonian democracy
Eugene Odum's work (1954) in the Georgia Sea Islands.
Eugenius Warming, plants classified in terms of water tolerance, halophyte vs. xerophyte
European attitude & Martin Hale marshes show a lack of ambition.
Evans, Oliver
every bit as much a part of our natural heritage as are mountains and great rivers. Edward Kennedy
Expansion of wisdom
Export or cash crop agriculture developed based on slaves.
Extent and sheer size of Atlantic seacoast swamps were larger than Europe's
Extent of Southern coastal swamps thwarted attempts to drain and reclaim coastal wetlands.
Ezekiel & Isaiah
A, B, C, D, F, G, H, I, J, L M, N, O, P, R, S, T, U, V, W-Z
---
F
Fable of Round River
Federal Bureaus like the Smithsonian Institution (1846) & Department of the Interior (1849).
Federal Conservation Policy reformulation from Hoover to Ickes and river protection
Federal desire to balance development and coordinate the bureaucracy
Federal support for regional and comprehensive planning in 1962
Federal surveys began before the war but burgeoned after the war, rivers, fish, birds, geology.
fertility of tidal seas unsurpassed due to animals and plants found nowhere else, temperate conditions, edge effect, nursery
Filling of Eastern Manhattan
filling of tidal wetlands furthered maritime success. navigability of waterways as a common interest.
Fish and Wildlife Coordination Act of 1934
Fish and Wildlife Coordination Act of 1934 to remedy single factor planning perspectives.
Fish hatcheries were promoted along with fishery science.
Fishery conservation was the first institution to promote science based protection policies at the federal level.
fishing and hunting
Fishing and hunting interests before the war influenced Post Civil War Preservation impulses.
fixed tax base
Flood Control
Flood control planning and public health protection required a comprehensive view.
Florida and the Carolinas in 1765
Florida, April, 1513
food webs to energy flow
Forbes described zones of depth and Gosse described Devonshire coastal marine life.
Forbes work
Forest Reserve Act, 1891, protected watershed values of western timber lands.
from descriptive to functional explanations
from individuals in communities to levels of organization in an ecological systems
Full agricultural potential demanded reclamation --to bring or remove water-- of "wasted" land.

A, B, C, D, E, F, G, H, I, J, L M, N, O, P, R, S, T, U, V, W-Z
---
Gallatin, Albert's report
George Perkins Marsh, local and international sense of place
Geographical regeneration
Gibbons vs. Ogden decision, 1826
Gordon, Gunter -- Plankton and food chains of Gulf Coast fisheries
Great Lakes were included to build support for the bill.
Growing ecological revolt
Gulf Coast plankton fishery studies
---
H
Habitat science in coastal studies, Manx naturalist, Edward Forbes described zone by depth.
Haeckel, Ernst's contributions to nomenclature and evolution.
Heade, Martin Johnson
Hedgpeth, Joel
Hedgpeth, Joel
His influence was felt through his students, his Museum of Comparative Anatomy & his summer school to study seaside biology.
Hudson, Henry and the 1609 expedition to New York Bay
human psychic need to identify with its surrounding land and water
Hydrodynamics of scour for channel maintenance
---
"I am glad I shall never be young without wild country to be young in." Aldo Leopold
Ickes, Harold -- Secretary of the Interior, & the New Deal Programs of PWA & WPA
ideas as themes
identity in relation to natural landscapes."
image of the garden
In 1965, Governor John Volpe of Mass. expanded DNR permitting to protect 45,000 acres of coastal marshes in that state.
increase in uses of cement
increased downstream flooding.
intellectual basis of the 20th century conservation movement."
Irony of farm reclamation during the agricultural recession and Great Depression.
irrigation surveys
islands of diversity amidst a sea of sameness ... meant a dedication to landscape renewal.
A, B, C, D, E, F, G, H, J, L M, N, O, P, R, S, T, U, V, W-Z
---
J
Jacksonian creation of the US Coast Survey, 1832.
Jacksonian era of recreation by the seashore
Jefferson's influence denying fishery subsidies
John Quincy Adam's Internal Improvements drew opposition despite the obvious needs.
Joint federal-state systems of Estuarine Management areas was also envisioned.
Justice Douglas on planning and zoning, support for

K
Keystone species, as a group of related organisms in that they are genetically similar and stabilize communities (oysters)
Keeling Curve
L
Lacey Act -- First introduced in 1897, the Lacey Act of 1900 used Interstate Commerce to stop bird hunting.
Lack of Congressional support for government science.
laissez faire spawned a remarkable rebuttal of political economy.
Lake Merritt estuary protection in Calif, 1870
Land and Water Conservation Fund, 1964, was a novel means of funding recreation purchases
Land as "a maze of services and competitions, of piracies and cooperations."
Land Ethic
Land Ordinance of 1785 legitimated surveys and the Public Domain
landscape alone is not sufficient for protection since water and nutrients that feed the system are equally important to protect.
landscape possesses biological integrity
Land-use ethics is still dominated by economic self-interest.
Lanier, Sydney
Laws of Thermodynamics
legal opinions of the public trust doctrine and inalienability of submerged lands
Legally defined estuarine marshes eligible for protection
Leopold and the new ecology
Leopold, Aldo --
Leopold's ecological credo required protection of all parts of the ecosystem.
Levees required coordinated efforts which were often lacking.
Levees were essential to prevent flooding on these rivers
Lewis Mumford
life zones,Merriam's concept of Life Zones applied to San Francisco Mountains , in the Sonoran desert.
life-centered approach to protecting fish and bird habitats
Lindbergh, Charles and the "qualities of our planet's life."
Lindeman , Raymond -- Trophic or feeding levels in a Cedar Bog
Lindeman's bog study tied to marsh grass productivity and Odum's rationale
Lindeman's cedar bog lake study of energetics
Line vs. trap fisherman argued over the causes for New England's coastal fishery decline 1870.
Local government dependence on property taxes works to destroy marshes.
Loss of biological diversity due to economic conversion of marshes loss of native vegetation and solitude appreciated only by ornithologists and cranes.
Louis Agassiz described the coral reefs along the Southeastern Florida coasts (1850s).
Louis Agassiz was a curious mix of modern (Ice Age) and antiquated (anti-Darwinian) ideas.
Lumber and mill interests opposed fishery conservation.
A, B, C, D, E, F, G, H, I, J, M, N, O, P, R, S, T, U, V, W-Z
---

M
marginal value of land runs counter to ecological values.
Marsh, George P. Man and Nature, 1864
Marsh, George Perkins , scholar and diplomat
Marsh, Man and Nature, 1864, was a pioneering work on how humans alter the geography often to their own demise.
Marsh, Ruffin, Ellet and Olmsted form a powerful organic approach to understanding human impact on natural features and the limitations these impose on societies.
Marshall's, John , federalism
Marshes as repositories of a balancing element, though unknown.
marshes have a paleontologic patent of nobility
Marshland Elegy,
Massachusetts interests entered the array of supporters as the 1966 bill was defeated
mature view of humans and estuaries as an unfinished process
Maury, 1851, new global map of Winds and Currents.
Maury, oceanography and climate
May 27, 1927, Rachel Carson was born in Springdale ,Pa.
McGee and Pinchot crafted Comprehensive Riverine Management.
McGee, WJ -- Comprehensive planning of rivers and their watersheds
Merriam, C. Hart, "life zones"
Middlesex Canal in Boston.
Military (Maury) & civilian (Bache) rivalry, notwithstanding yielded valuable natural history of the nations' and world's seashores.
Mississippi River Survey. 1852
Mitchell, Dr. Samuel Latham an early conservationist
Möbius's, Karl -- discussion of an Oyster Reef as a single entity or biocoenosis (biotically functioning assemblage)
Monterey County Zoning Board's scenic preservation zoning
Mumford, Lewis and May 1, 1925, his address on defects and fuzziness of "regional planning" defined region.

A, B, C, D, E, F, G, H, I, J, L, N, O, P, R, S, T, U, V, W-Z
---
Narrow calculations of economic utility
Nathaniel Shaler, scientist of the seashore wetlands.
National Academy of the Sciences, NAS, (1863) marked the ascendency of specialists.
National Battle to preserve the common estate
National Book Award
National Planning Board's short lived history
Native American ritual for use of resources
Navy Depot of Charts and Instrument 1842, and Naval Observatory.
necessity of marshes was eclipsed by dredging and reclamation.
Need for coastal restoration districts based on the Soil Conservation District concept.
Need for cooperation among local, state and federal authorities to protect entire coastal wetland ecosystems.
need to be sustaining the "bioenergetic integrity of ecosystems."
New Ecological Ethic
New Ecology and The New Ecological Ethic
New England
Newell, Frederick, H. and the Bureau of Reclamation (1902)
New Jersey shore for recreation
New version of the Bill in 1968 had support of House and Warren Magnuson in the Senate.
New York City flight to suburbs, Nassau county tripled in population in 30 years
New York City Metropolitan Plan
New York State's experiences
Niche was defined by naturalists as routine place of residence and occupation of means of extracting a living, securing a living in the economy of nature.
NOAA, 1970 and the Intergovernmental Coordination Act of 1968
Northern California citizen pressure
A, B, C, D, E, F, G, H, I, J, L M, O, P, R, S, T, U, V, W-Z
---
O
Oceanography and Ecology in Early Federal Bureaus
Odum, Eugene
oikology (1866) invented by Ernst Haeckel -- a German Darwinian scholar
Olmsted and organic constraints of urban and wild parks: NYC & Yosemite.
Olmsted Sr. Frederick Law. (landscape engineer) and George Waring (sanitary engineer) had such a vision.
Opposition was from The Army Corps of Engineers over the dual permitting system envisioned by the legislation
Opposition, fishers and fowlers; the Lord of the Fens, Oliver Cromwell. "lay dry the land."
Organic approach to federal policy making is a thread and theme from 1871-1907.
organic, systemic and biocoenotic vision of protection.
Origins of fish and bird preservation,
Osborn, Brown and Commoner all stake out ecological problems due to population, resources and technology as causal factors.
Oyster Bay, Town of Hempstead. 29% of LI wetlands were lost in 10 years (1954-64)
Oyster fisherman's plight pointed up the need for federal intervention.
Oysters and filter feeders
A, B, C, D, E, F, G, H, I, J, L M, N, P, R, S, T, U, V, W-Z
---
P
Pelican Island, 1903, reserved in Florida (Sebastian Inlet).
per capita demands for water and resources by industrial consumption
Philadelphia transportation plan: PenJerDel
Physical Geography of the Sea, by Maury, based on Humboldt and Goethe's influences.
pipeline of energy leaks in the circuit of energy that is the land.
Place of our ancestral beginnings
Planning movement, cities and transportation
Planning, two or three kinds
plants as producers of food and nutrition for consumers
Polluted water undermines the land's integrity, health and functionality.
Popularization of the marsh / tidelands message
Popularization of the Sea before and especially after the war
Powell, Comprehensive land-use plan for the arid regions 1878.
Powell,John Wesley : 1878, Plan for the Arid Regions
Preindustrial Urban Landscapes
preservation of wildlife habitat and scenic beauty
preservationist
problems of the merely agronomic approach to marshes is similar to one dimensional planning.
productivity of plants.
Progressive triumph of suburbia as the "middle landscape"
Progressive utilitarianism was challenged.
Protection of navigation becomes paramount
protection of birds and habitat
protectionist philosophies in the development of a conservationist impulse
Public domain defined
A, B, C, D, E, F, G, H, J, L M, N, O, P, R, S, T, U, V, W-Z
---
Q
qualities -- ambivalent with respect to wetlands
qualities of our planet's life.

R
reclamation a filling of wetlands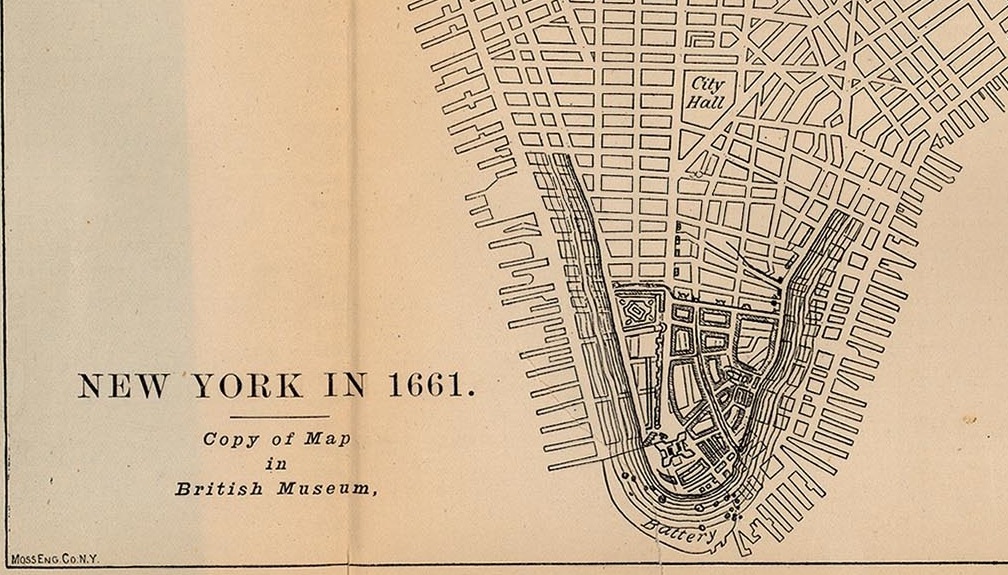 reclamation and reservoirs
reclamation as the removal of excess water or delivery to deficit areas
Recognized the need to engineer in order to restore "disturbed harmonies" induced by population, settlements, industry and waste.
recreation access often was counter to protection
recreation and contemplation
recreational demand
reduced groundwater percolation or recharge of underground aquifers.
regional
Regional needs from West, East and Gulf coasts were similar
Regional Planning Association of America
regional planning strengths and weaknesses
regional planning" defined region
resource stewardship, an example in the National Estuary Protection Act
River conservation was multipurpose: flood, wildlife, navigation and reclamation.
River Valleys
Roots of Romanticism
Round River,
Ruffin, Edmund and vegetation changes of forests on the outer banks

A, B, C, D, E, F, G, H, J, L M, N, O, P, R, S, T, U, V, W-Z
---
Sacramento River.
Save San Francisco Bay Association
scenic beauty
Science and policies of the early Republic
Science made practical through application influenced American attitudes.
Seawater
Section §404 of the Clean Water Act, narrowly read by ACE to allow upland fill at the owners discretion would undermine estuarine integrity.
sense of geological history to human endeavors
sensitivity to the mood of the land.
Several commons intersect in the estuary -- an edge effect for biotic integrity clashed with layered common property resources such as fish, birds, recreation and water quality.
Seybert, Dr. Adam and contrarian view that bad air and bad places like marshes are needed to balance out good places.
Shaler nonetheless recommended reclamation.
Shaler, Nathaniel
Shaler's recognition of marsh's as a place of "abundant development of animal life." 107
Ship worm infestation made the use of estuaries essential to ship maintenance
Shipworms and San Francisco Bay water quality changes
Simon, Anne 53% of the nation lived near the lakes or seashores
Smith, Captain John
so that "economic gain may not involve inevitable social loss." (Pinchot),
sophisticated appreciation
Southern California and Chesapeake Bay density comparisons from 3980 to 940 persons/ square mile
Spartina grass, mud algae, diatoms and the productive base of tidal marshes
Specialists began to replace the naturalists (generalist) in government science.
Specialists in federal sciences.
state authority in tidal seas shared with federal
State police power to protect and promote public health
State pressured to create a regional planning body: BCDC Bay Conservation and Development Commission, June 1965
Steven Forbes -- the Lake as Microcosm
stewardship of coastal water and wildlife resources.
Storm King Electrical Facility & Indian Point nuclear plant both were on the Hudson River and the reactor was near the river's spawning grounds of striped bass
subsidence of drained land from soil compaction and interstitial water loss.
Substrate (shore materials, rock, sand, mud) were described as restricting certain life forms.
Summer 1967 Stewart Udall and ACE signed an MOU on the permit issuance controversy.
Supreme Court
Sverdrup's story of the oceans as retrievers of heat and regulators of climate.
Swamplands acts 1848-1850 made reclamation or drainage and levee building a federal priority.

A, B, C, D, E, F, G, H, J, L M, N, O, P, R, S, T, U, V, W-Z
---
takes away land suitable for wildlife she argued as cities and highway were built and marshes were destroyed in the process.
Takings issue explained.
technological remedy to correct the impacts of settlement, policy and bad laws.
Technology of sewers, parkways and parks was the instrument of civic rejuvenation
Tenzer, Herbert and the fight against filling of Great South Bay, 1963-1965.
the articulation of an estuarine preservation ideal because the estuary is a "keystone for marine life"
the entire . . . community would be transformed. by changes in external conditions.
The first principle of conservation is development," G. Pinchot
the language of progressive conservation was adversarial, man vs. nature.
The Sea Around Us (1951)
Thomas Gilpin -- Quaker merchant, as an example of canal financier.
Thoreau, Cape Cod as a geological, ethnographic and biological study
Three fold shift in emphasis:
Three hydrological consequences of removing wetlands
tideland habitats and their creatures
Tidelands as a public trust for purposes of navigation, fishing and hunting.
Tidelands Oil Controversy
Tidelands require water and land protection together, not merely one to the detriment of the other.
Tidelands,.. represented a complex problem of public administration....
traditional
Tragedy of the Commons problem of common property resources with private profiteering at a cost to the public
Tri-level planning to protect coastal resources was a forerunner of NEPA and CZM Act
TVA
TVA decision Federal stimulus to growth in coastal areas.
Two opposing views of the Chesapeake Bay marshes.

A, B, C, D, E, F, G, H, J, L M, N, O, P, R, S, T, U, V, W-Z
---
Udall, Stewart's The Quiet Crisis
underlying difference conserve versus preserve
untamed beauty and wide expanse
upland and upriver swamp reclamation aggravated flooding down river.
Urban commercial development and agricultural expansion ran counter to Seybert and were typical of early American attitudes.
Urban parks and sanitation reform both advocated a communal vision.
urgent search for humans to find their identity
US Coast Survey established 2/10/1807
US Exploring Expedition, Lt. Matthew Fontaine Maury and the
US Fish Commission created to resolve such disputes by looking into the science.
Use of mechanical power
Using technology to overcome natural hazards, obstacles and nuisances.
utilitarian
Utility of a corn field is greater than an estuary -- but an estuarine marsh is biologically greater in productivity.

Value of marshes for sanitation alone (1960s) was over $50,000 per acre in cultural replacement of the natural function.
Van Hise, Charles , and economics of land and land ownership.
Verrazano & Atlantic sites are "commodius and delightful" 1524,
Verrill, Addison; described fresh, brackish, and salt water fish.

A, B, C, D, E, F, G, H, J, L M, N, O, P, R, S, T, U, V, W-Z
---
Waring, George, and sanitary engineering as a civic duty waste places of marshes required drainage.
waste water engineering
Water
Water bailiffs as examples of communal control with access of citizens to bays for fishing and fowling.
Water content of the hydrological system
Water Quality Act of 1965, water pollution was accepted as a federal problem to be dealt with nationally
water quality decline
water quality decline threatened estuaries nationally
waters like soil are part of the energy circuit.
Who could afford Leopold's ethics?
wild marshes, a special appeal.
Wildlife Conservation
wildlife protection required land and water acquisition
Wright, Henry
Wright, Henry -- NY State Commissioner of Housing define planning's goal
Zobel, Claude and the role of bacteria and soil fungus in productivity of plants.
---
---
A, B, C, D, E, F, G, H, J, L M, N, O, P, R, S, T, U, V, W-Z
---

---